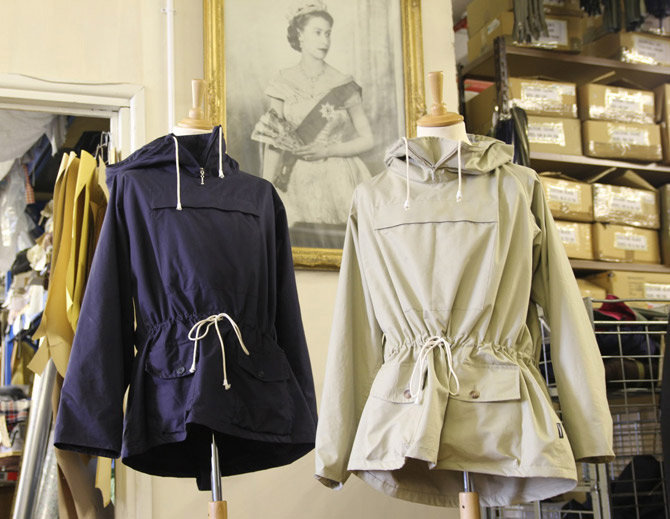 Note that I independently selected any featured products in this article. However, if you buy from one of my links it may be an affiliate and I may earn a small commission.
I think it's about time I did more round-ups. So let's get back into the swing with 10 of the best vintage-style smock anoraks.
Smocks, smock anoraks, vintage smocks, you can pick any term you like. A cagoule too, although a smock tends to be more of a thick cotton and less of the nylon.
But you know the look. Something you slip over your head, something rugged and practical, but at the same time, something with a bit of style and with a throwback look about it.
There are plenty of vintage-style smock anoraks out there right now too, which is no surprise in light of the time of the year. But I have pulled together 10 of my favourites and if there's anything you think I might have missed, add a comment or drop me a line about it.
Oh yes…and in no particular order…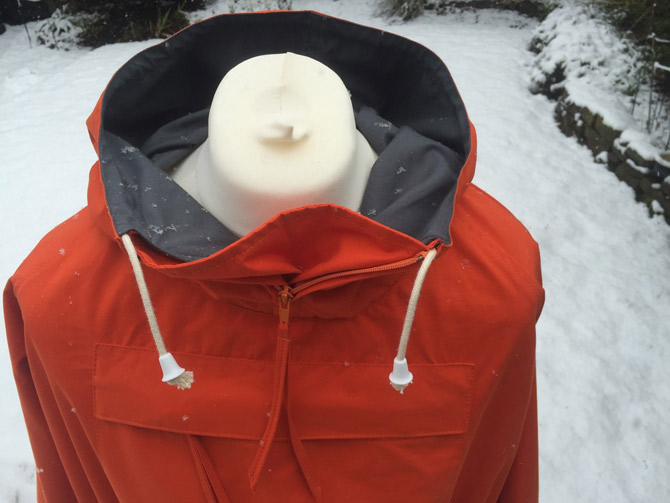 1. Heroes of Telemark-inspired Alpine Smock by Lancashire Pike
This (pictured above and at the top of the page) is one I have featured on the site before and for good reason. It's a wonderful piece of clothing.
As you might have noticed from name, this is a smock for the colder months that is inspired by garments worn in the classic 1965 war movie The Heroes of Telemark, which has become a bit of a 'name drop' when it comes to coats of this style.
The movie is set in Norway and these handmade/bespoke coats are very much in line with that. produced from a double-layered L24 Ventile and finished with elasticated cuffs, cotton draw-cords and a velcro fastening map pocket. Around £390 if you want one.
Find out more at the Lancashire Pike website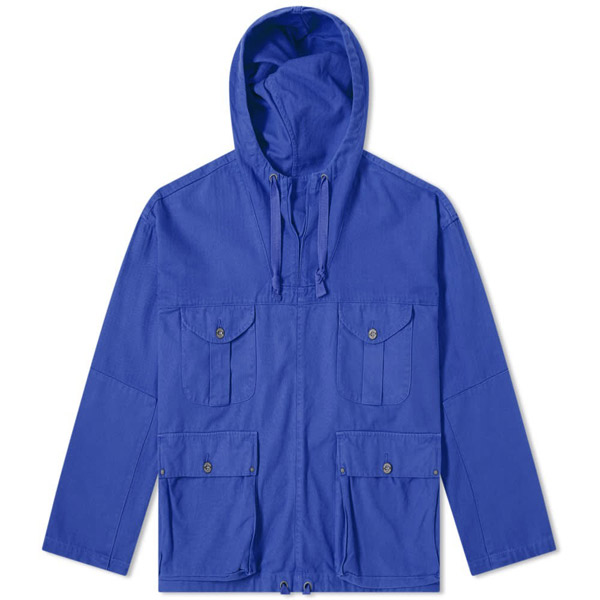 2. Nigel Cabourn x Lybro British Army Smock
A couple of appearances from Nigel Cabourn in this rundown of vintage-style smock anoraks, which is hardly surprising when it comes to military-inspired gear.
This one is a popover design (like all of them in fact) that is inspired by vintage British army clothing. A tough cotton shell, four functional patch pockets to the front, hood, drawstrings and some bold colours.
£279 for one of these.
Find out more at the End Clothing website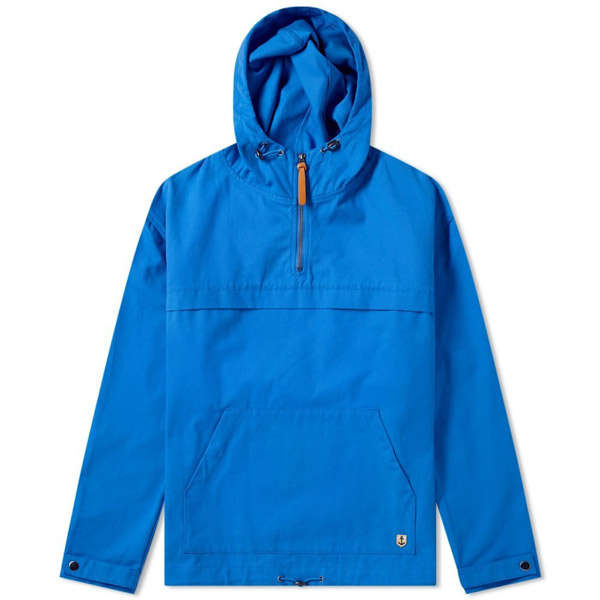 3. Armor-Lux 74724 Water Repellent Smock
A more functional and slightly more mainstream design, the Armor-Lux 74724 Water Repellent Smock was actually designed for fishermen.
In fact if you go on the Armor-Lux site it is described as a fisherman's smock. That site also has all the latest colours of a jacket made of cotton and with a zip neck and drawstrings at the hood and hem.
You can buy them there too for €135, but if you want a bargain, some sizes are still available in blue for £89 at End.
Find out more at the Armor-Lux website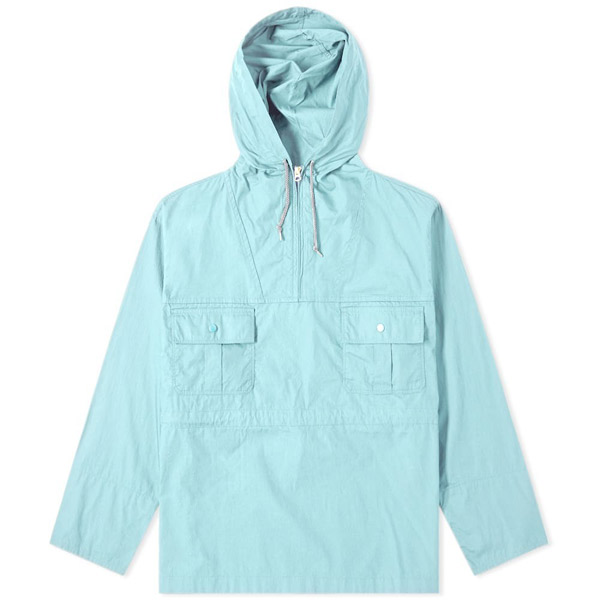 4. Beams plus sports anorak
As fans of the label know, Beams Plus produces some kind of smock every time a new range of its clothing lands. Always that look, but always a different design. No different right now. In fact, there are two vintage-style smock anoraks to choose from.
First up, let's talk about the most recent smock, which is pictured above and known as the sports anorak. Five colours, including the mint green you see here, each one inspired by mid-20th century design and with a boxy fit, two pockets, a zip collar and a drawstring hood.
£189 gets you one in any of the shades.
Find out more at the End Clothing website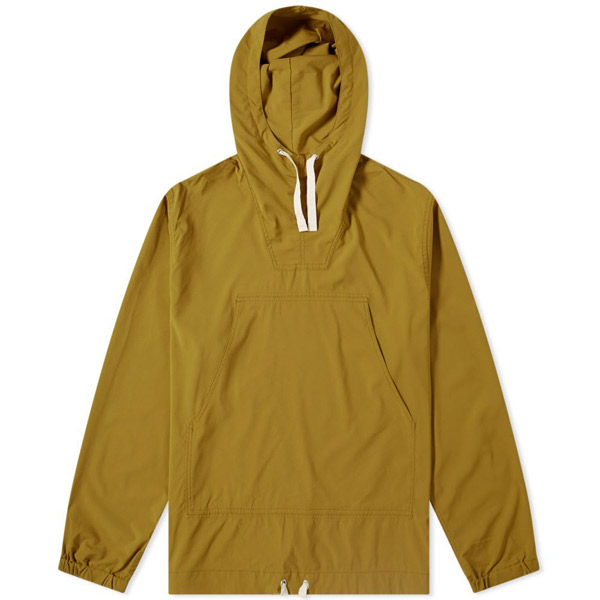 But that's not quite all from Beams as last year's smock, known as the Beams Plus Mil smock jacket, is still available in the sales. As you can see, different colours and a different design, made of polyester and with drawstrings, elasticated cuffs and a kangaroo pouch pocket. You can get this one at End for a discounted £125.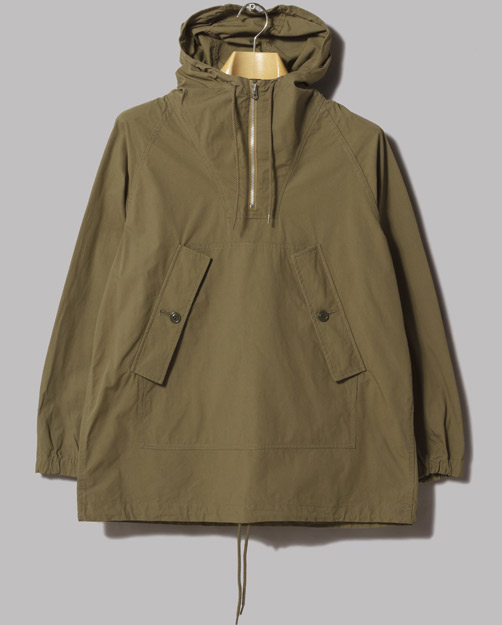 5. A Vontade Explorer Parka
Like the last one, this is another design out of Japan. But a very different one.
This is more a 'smock meets parka' design, which is no bad thing. A military-style coat made of a cotton twill and with quarter zip fastening, a drawstring hood, two buttoned slash pockets and a drawstring hem.
Not many sizes left for this one, which is available for £345.
Find out more at the Oi Polloi website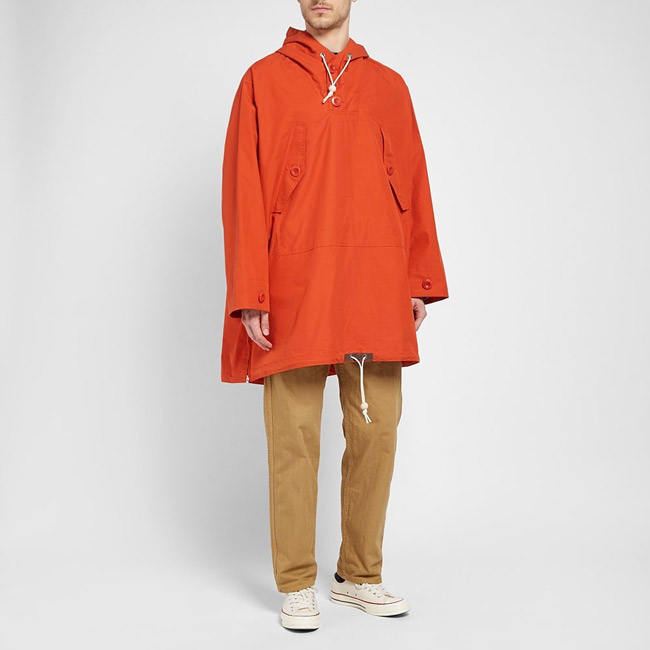 6. Nigel Cabourn x Liam Gallagher Long Smock
The second appearance from Mr Cabourn and a controversial one in light of the reaction when I featured this design on the site.
I think the issue is the Gallagher connection for most people, not to mention the price. But I would rather let the design do the talking.
It looks a little like the A Vontade design, but this is a longer coat in several shades (check out the orange one) and a piece inspired by 1940s US army anoraks. Made of ventile, it is reversible and has button or pouch pockets (depending on the side) and drawstrings to tighten things up a bit.
£895 if you want one of these.
Find out more at the End Clothing website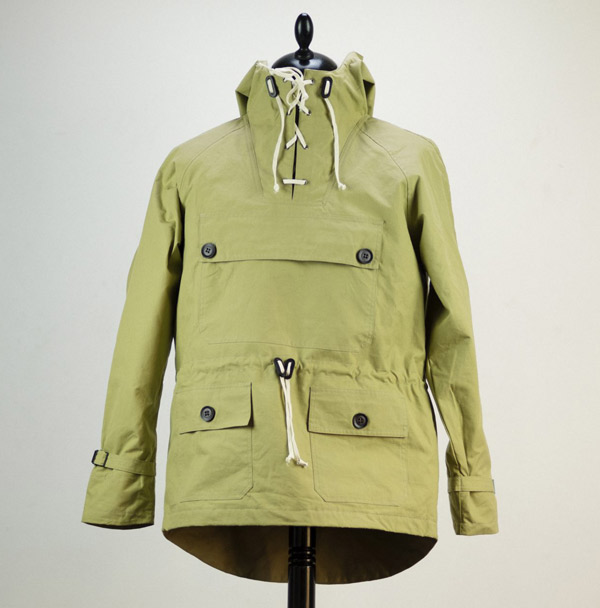 7. Eiger smock by Connection Knitwear
Connection does some amazing designs, but as it mainly sells via its own site and numbers are limited, they do tend to go under the radar a little.
It does a few smock designs, including a popular scooter smock and a new Nordland smock that has a touch of the Heroes of Telemark about it. I'll cover that one further down the line. But for now, I'll focus on the longstanding Eiger smock.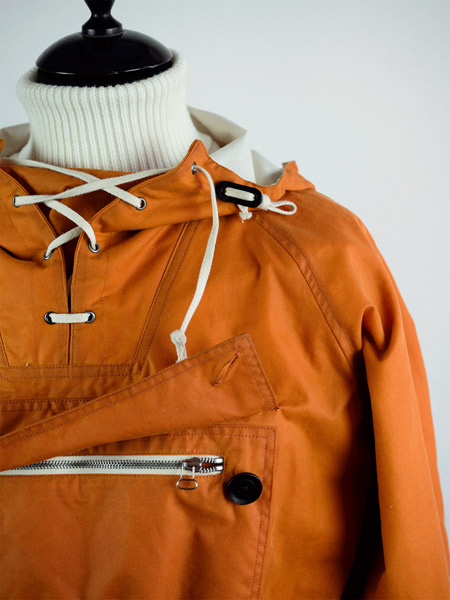 Made in Italy in small numbers and various colours (see the retailer's site for those), each one is constructed from weatherproof waxed cotton and detailed with real leather external buttons and toggles, as well as a stringed neck gusset, storm cuffs, buckled straps, extended back and adjustable strings at the hood and waist for extra protection against rain and wind.
€380 if you want something a little more niche.
Find out more at the Connection website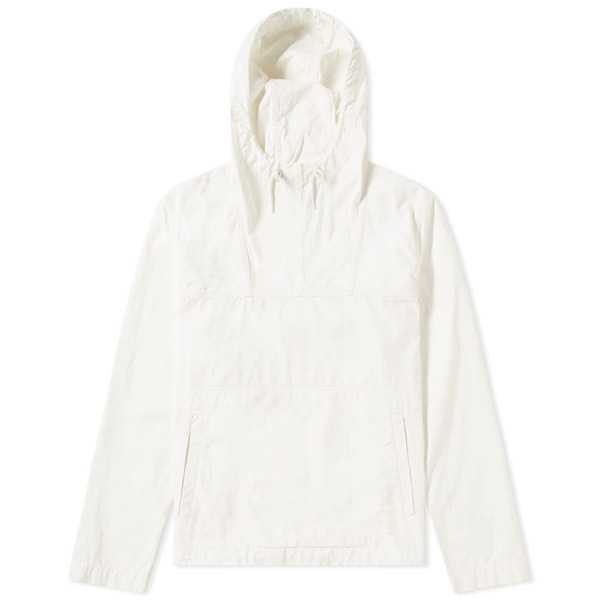 8. Albam Johnson smock
Something a little more basic. But perhaps that's the kind of smock you are looking out for.
There are various colours of this one, which is based on a WWII US gunner smock and made of a garment-dyed cotton twill with a shoelace cord waist adjuster and one large kangaroo pocket double.
£169 if you want this at Albam, but you can get some colours discounted to £115 in the End Sale, including the white one pictured here.
Find out more at the Albam website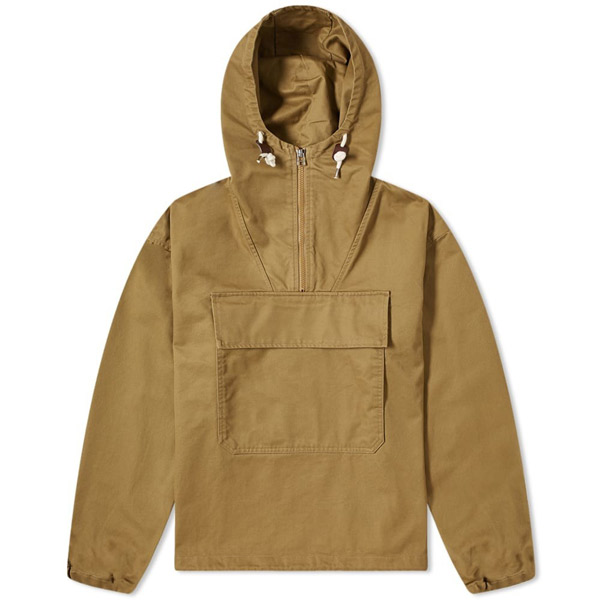 9. Universal Works Pullover Anorak
Part of the Universal Works' 10th-anniversary collection, the is another fairly straightforward anorak and all the better for it.
Two colours (but this one is the best for me), with each offering a fairly retro/old school design and each with a cotton shell, drawstring hood, quarter zip, large front flap pocket and elasticated cuffs.
£295 for this one.
Find out more at the End Clothing website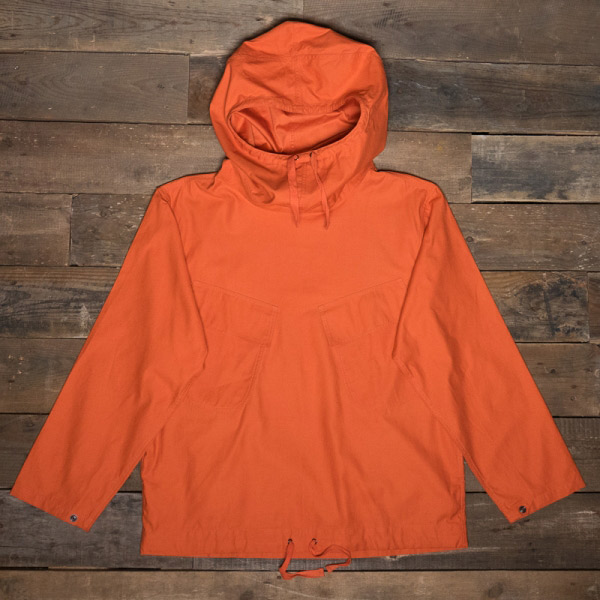 10. Hawkwood Mercantile Gunner Smock
Just like the Albam jacket, this is another based on the wartime Gunner Smock.
As such, you can do a compare and contrast, but I personally love the orange colour here (there are other shades) and the simplicity of design.
This smock is made of sateen cotton, and has a fixed hood with extended neck, a drawstring hood, two large angled patch pockets with flap closure, two slash pockets to sides, popper adjustment to cuffs and pull adjustment to the hem.
£149 seems a reasonable price too.
Find out more at the R Store website
Love His Knibs? If you enjoy what you read and want to support the site, you can always Buy Me A Coffee.