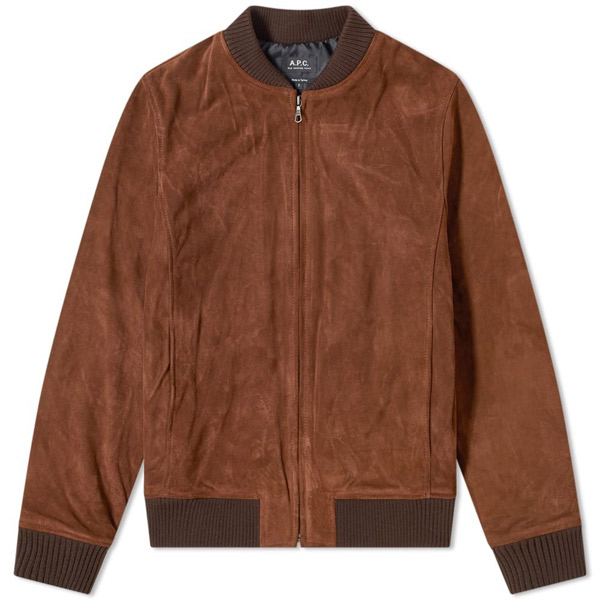 Note that I independently selected any featured products in this article. However, if you buy from one of my links it may be an affiliate and I may earn a small commission.
Another round-up and following on from the pick of Harrington Jackets, I've gone for 10 of the best classic bomber jackets.
This one has been much harder as there are so many bomber jackets out there and the number of jackets describing themselves as a bomber jacket. With that in mind, I have tried to confine myself to a basic formula of a jacket with a zip front and elasticated collar and cuffs. Well, that and not featuring flight jackets, which are similar, but a little more 'military'. They probably deserve a section on their own.
Even taking all that into consideration, there are still a lot of examples out there, so take this as being my 10 favourites rather than completely definitive. After all, it's really down to personal taste at the end of the day.
So away we go and note these are in no particular order…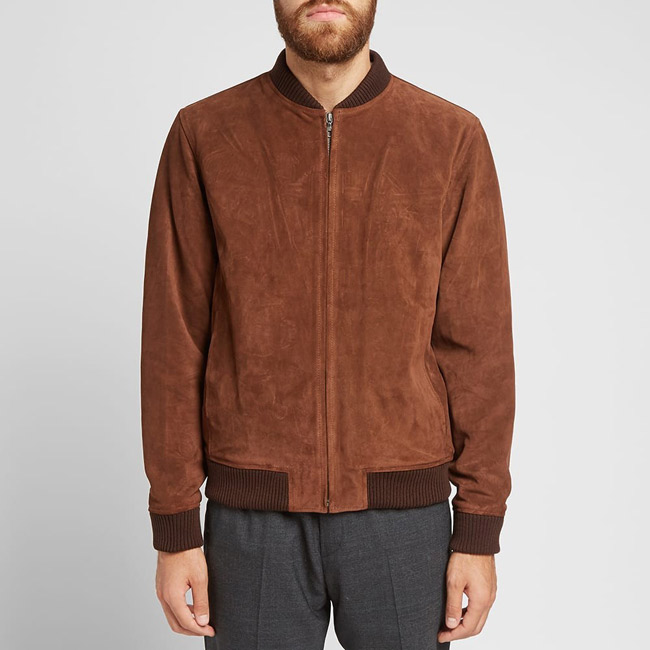 1. A.P.C. suede bomber jacket
I'll start with a classic silhouette, but one that comes at a price. Don't worry, I'll have a budget take on it later on.
This is typical of there French label's timeless range, a calfskin bomber jacket with a full-length zip, ribbed trims, pockets and a jacket that will develop 'a love-worn patina' over time to age gracefully.
£1,059 for this one officially, althoguh it has now dropped into the sale for £689 if that makes it more palatable.
Find out more at the End Clothing website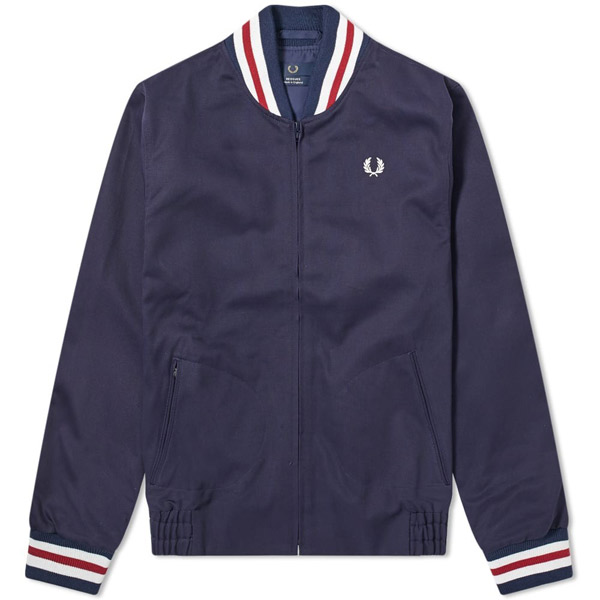 2. Fred Perry Reissues tennis bomber jacket
I really can't do a top 10 best classic bomber jackets without featuring this sporting classic.
Fred Perry brings out one or two colours of this pretty much every season, but rarely, if ever, changes the design itself. This is the original tennis jacket from the 1950s, made of a cotton twill fabric and with a zip front, elasticated he, ribbed trims and two side pockets.
A classic and mod essential, this jacket sells for £225. Note that Fred Perry does plenty of other bomber jackets too. I'll be sneaking in something very different further down the list. Also worth pointing out that another colour combination of the jacket above is in the sale at Hip for £120.
Find out more at the End Clothing website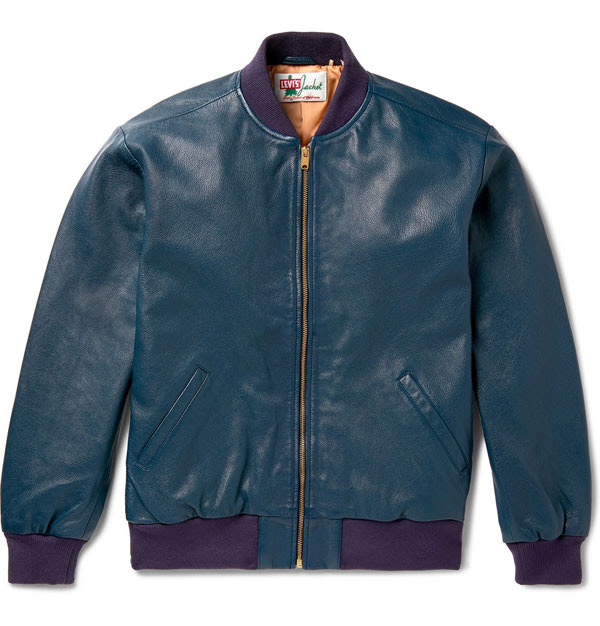 3. 1950s leather bomber jacket by Levi's Vintage Clothing
Getting harder to find as the season ends, but this 1950s archive reissue is well worth seeking out.
This is an Italian-made bomber jacket cut from a full-grain leather in a distinctive blue and detailed with ribbed-knits trims, slant pockets, a full-zip front, full lining and the vintage Levi's branding.
Not cheap though (like all the Levi's Vintage range), going for around £660.
Find out more at the Hepcat website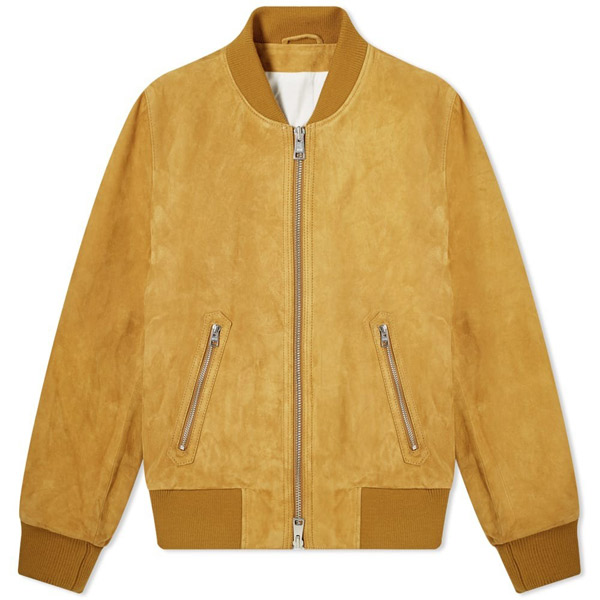 4. AMI Suede bomber jacket
Another that's ridiculously expensive, but I still can't resist this suede bomber.
I think it's the lighter colour suede from the French maker (a bronze shade if you like) along with the angled, zip pockets. It just works as an eye-catching piece.
Originally £1,059, it is now down to £689 in all sizes.
Find out more at the End Clothing website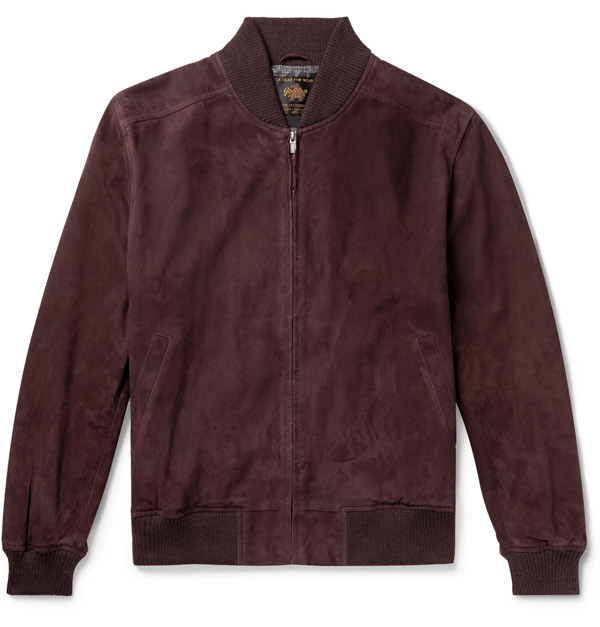 5. Toland suede bomber jacket by Golden Bear
Yes, another suede jacket, but a much darker suede this time.
I have featured Golden Bear in the past. Essentially, this is a longstanding US brand that specialises in classic college designs. Like this one, for example.
The Toland is made from soft suede in a deep burgundy hue, with ribbed cuffs, two front welt pockets, three internal pockets and a full lining. Another pricey one at £735, but you can get it in the sale at Mr Porter for a half price £367.50 in some sizes.
Find out more at the Mr Porter website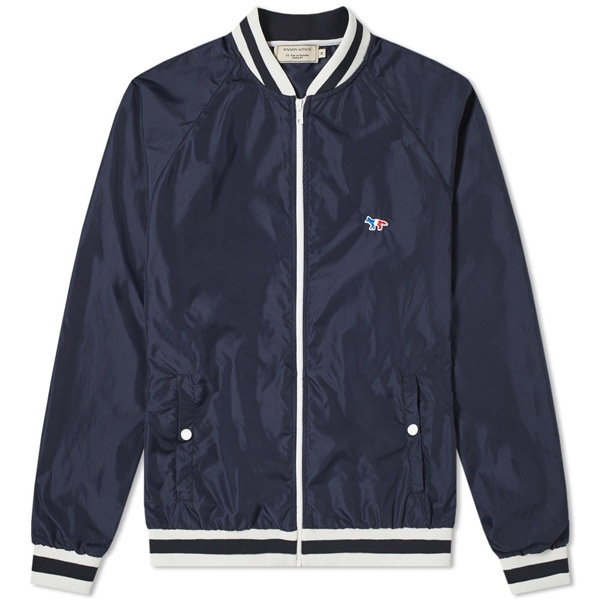 6. Maison Kitsune Tricolour Fox bomber jacket
Not really the kind of jacket for the time of year, but a fairly timeless design that will do you proud when the weather warms up.
It has been in the range for a couple of years, but this one came of age when Paul Weller was spotted wearing it. Sales shot up and it has been a staple for Maison Kitsune ever since. Hence why it has made the best classic bomber jackets round-up. That and the fact that I love it.
A lightweight jacket, it has raglan sleeves, a zip front, two side pockets, the logo on the chest and a ribbed collar, cuffs and hem. £135 in the sale for this one if you are quick.
Find out more at the End Clothing website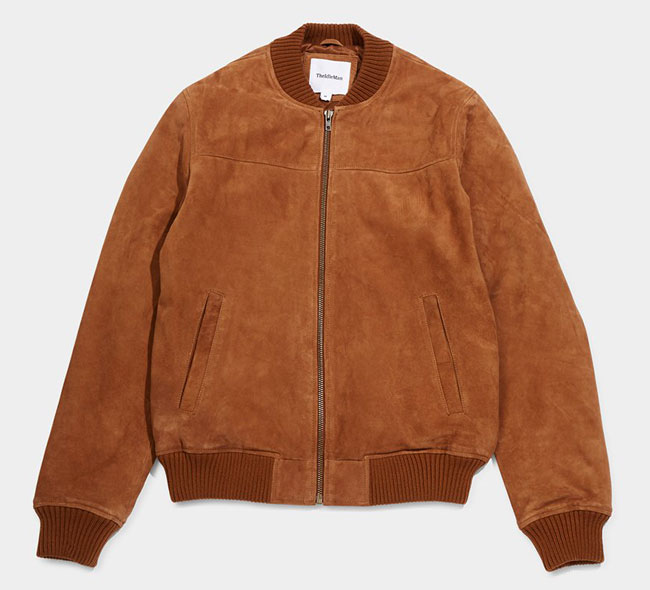 7. Tan suede bomber jacket by The Idle Man
When it comes to staples, The Idle Man has a great track record of producing them at a reasonable price. This is just typical of the range.
A classic tan suede bomber jacket with two internal pockets, a quilted lining plus ribbed collar, cuffs and waist, finished with the zip front.
At £105, this is a great look and great value if you want a suede jacket. Especially compared to many other on the market.
Find out more at The Idle Man website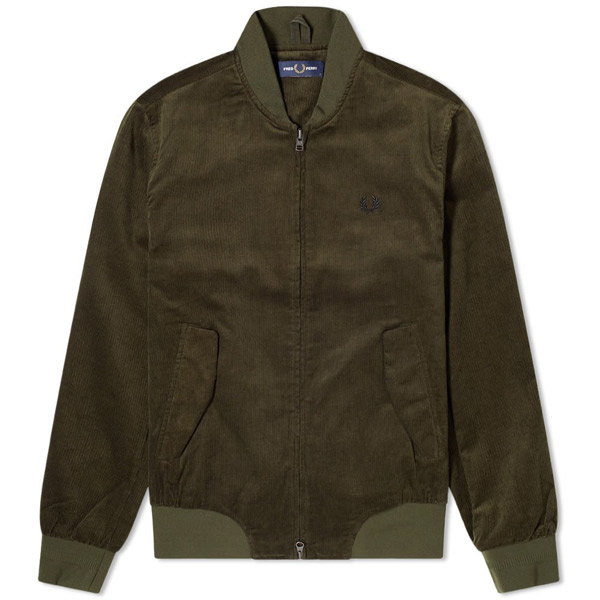 8. Fred Perry cord bomber jacket
I said a second instalment was coming from Fred Perry and here it is.
To be honest, I could have picked more. Do check out the Fred Perry x Miles Kane Houndstooth Bomber Jacket for example, which narrowly missed the cut. But I think I prefer this one.
A cord jacket in a hunting green, it has a touch of the Harrington about it with those pockets, but otherwise is in keeping with the bomber jacket design, not least with collar, cuffs and hem. Fred Perry logo, of course. £175 for this.
Find out more at the End Clothing website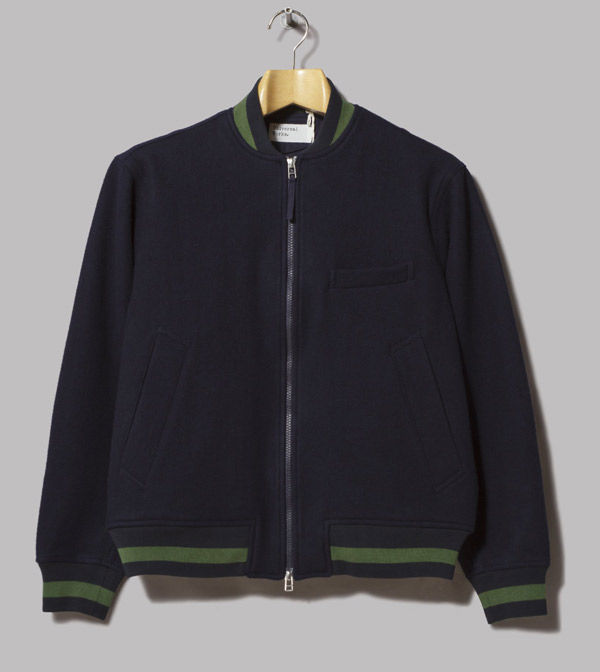 9. Universal Works wool bomber jacket
I was going to feature the amazing vintage Buco Spectator Sweatshirt by The Real McCoy's, but I decided that was more a sweatshirt than a jacket. This one just about goes the other way.
Yes, its is made of a melton wool fabric, but at the end of the day, this is a jacket. One that should work at this time of the year too.
Like your typical bomber jacket, this one has the ribbed collar, cuffs and hem and a pair of slash pockets, but it also has dual zip fastening, a welt chest pocket and of course, the wool construction. £235 if you want one of these in your wardrobe usually, it os down to £117 right now in the sale.
Find out more at the Oi Polloi website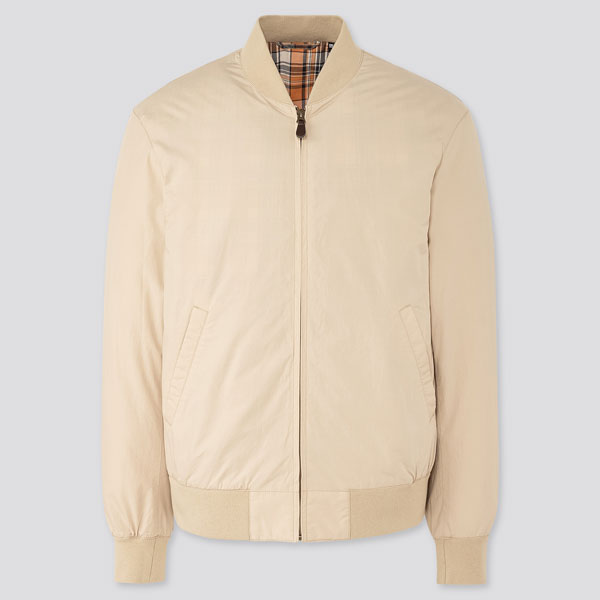 10. Uniqlo budget cotton bomber jacket
I'm ending with a new arrival and a jacket that's as affordable as they come.
Uniqlo has just started to stock what it calls a ribbed blouson jacket in three colours and to be fair, it's a strong look for the money. All three versions are lightweight with an eye on the warmer months and have a tartan lining, two slant pockets and elasticated collar, cuffs and hem.
Any size you want, with each selling for just £39.90.
Find out more at the Uniqlo website
That's it for the 10 of the best classic bomber jackets round-up, but with spring and summer around the corner, expect more jackets when all the lightweight options arrive on the shelves.
Love His Knibs? If you enjoy what you read and want to support the site, you can always Buy Me A Coffee.