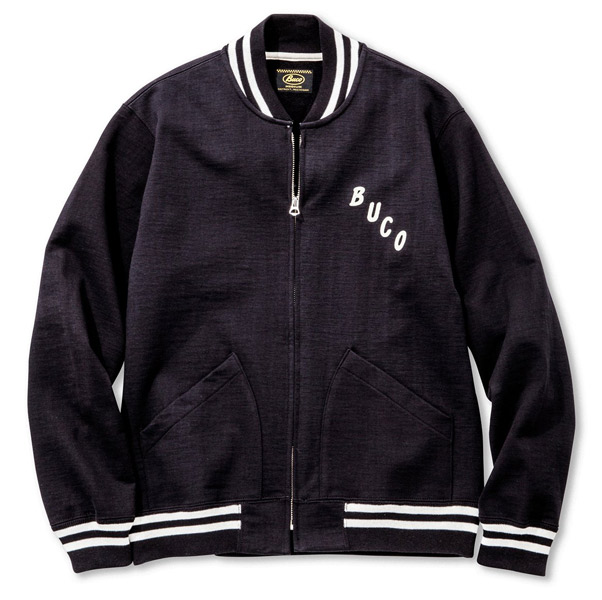 Not sure the term sweatshirt does this justice, but it is officially the Buco Spectator Sweatshirt by The Real McCoy's.
It's a tough one to explain too. But I'll try. Buco was founded in Detroit in 1933 and actually made its name as a manufacturer of motorcycle parts and accessories in its early days. But it also made clothing too, with quality being its selling point.
The Real McCoy's is a label that produces vintage designs, specifically designs inspired by American fashion of the 1940s and 1950s. Bring the two labels together and you get something like this.
This isn't quick and cheap vintage either. Craftsmen in Japan produce the designs, with the aim of reproducing every vintage twist and detail using the same methods and machinery from the past. So don't expect cheap – but do expect an attention to detail and a premium finish.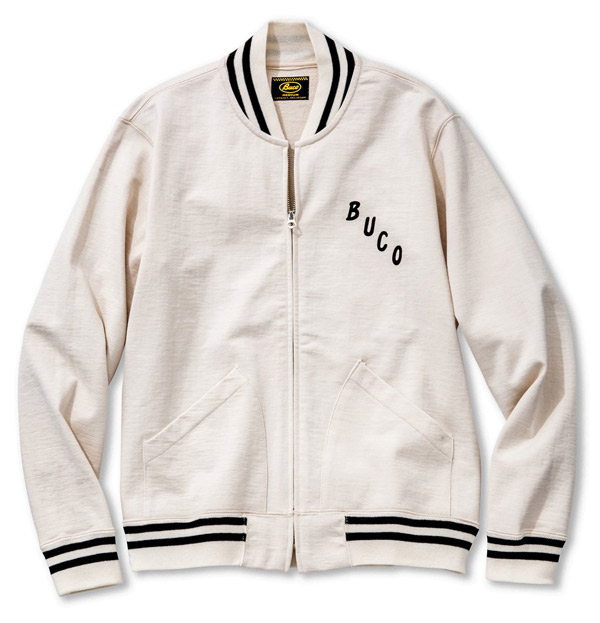 This Buco Spectator Sweatshirt is just up for pre-order in two colour finishes and pretty much sums up the label. A full zip sweatshirt made from heavy cotton fabric and with a design intended to look like a vintage bomber jacket. But with a little less formality.
Each one is finished with a McCoy's zip, ribbed cuffs and hem and a Buco logo printed on the chest. Two slant pockets as well.
As I said, two colours and neither cheap. But these do tend to sell through, which is perhaps why they are offered as a pre-order. If you want the Buco Spectator Sweatshirt in either of the finishes here, you are looking at £230 each.