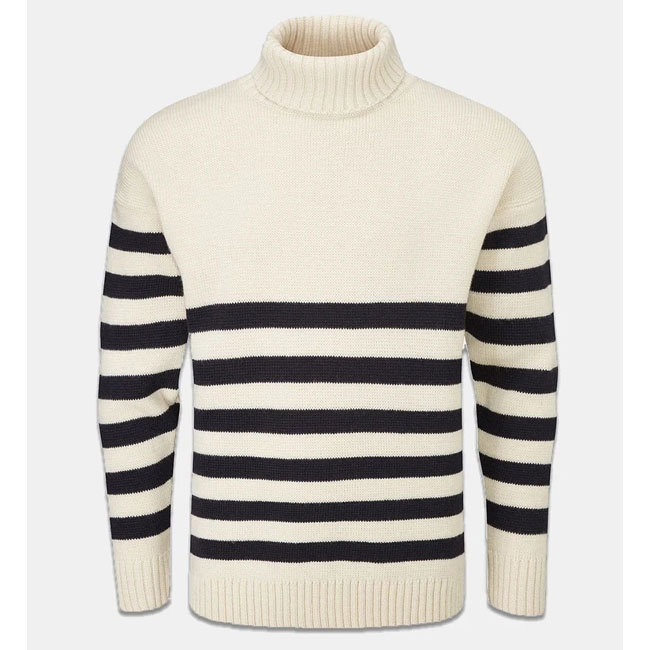 Note that I independently selected any featured products in this article. However, if you buy from one of my links it may be an affiliate and I may earn a small commission.
Walking a fine line between style and seasonal functionality are these Breton Submariner Jumpers at Gloverall.
Something of a nautical vibe from Gloverall, which is hardly surprising from a company that made its name providing seafaring folk with the duffle coat. Their duffle is still the best example of that look.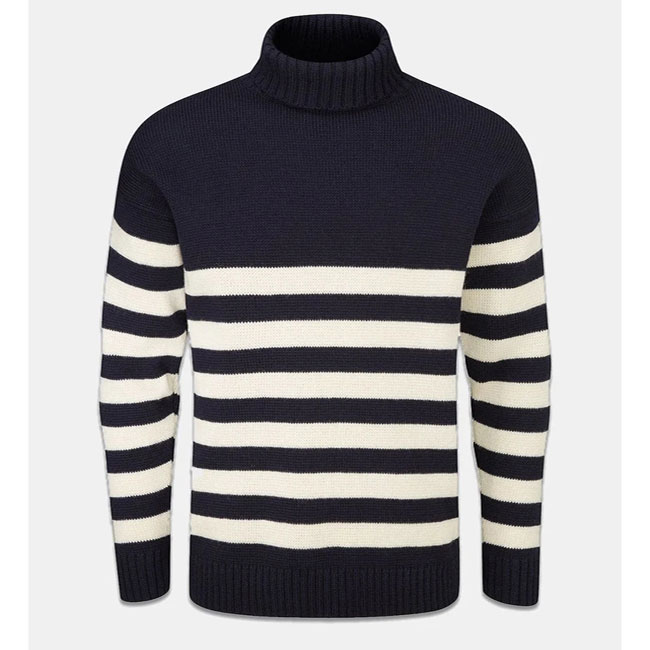 But Gloverall isn't confined to just duffle coats. They do other coats – and knitwear, too – plenty of it. But right now, this is my favourite from them. Other labels do a submariner, and I have featured the plain Jump The Gun version at Modculture. But this has that added bit of style.
Why? Well, it mixes the timeless Breton look with a chunky submariner sweater. It also gives you the option of two colours – an ecru with navy stripes or a navy with ecru stripes.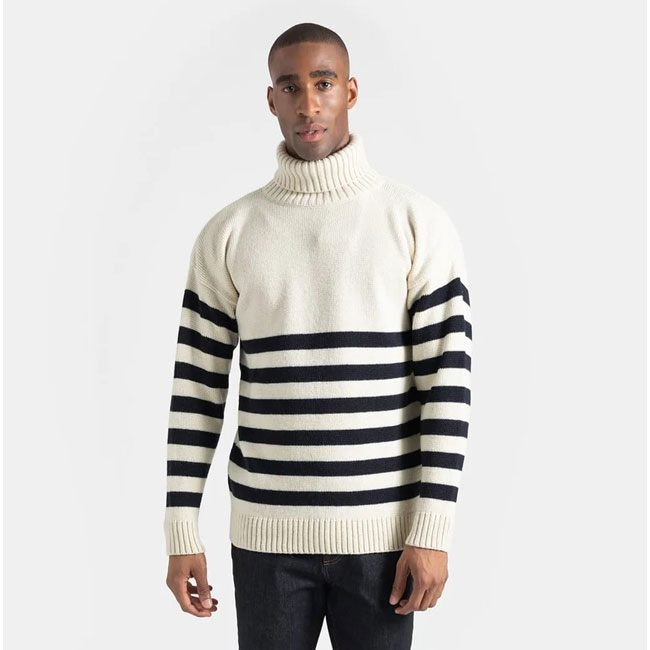 Same design for both, with that chunky collar, a single ribbed neck, cuff and hem, and 100% 5 gauge merino wool construction. It's down as a regular fit, too.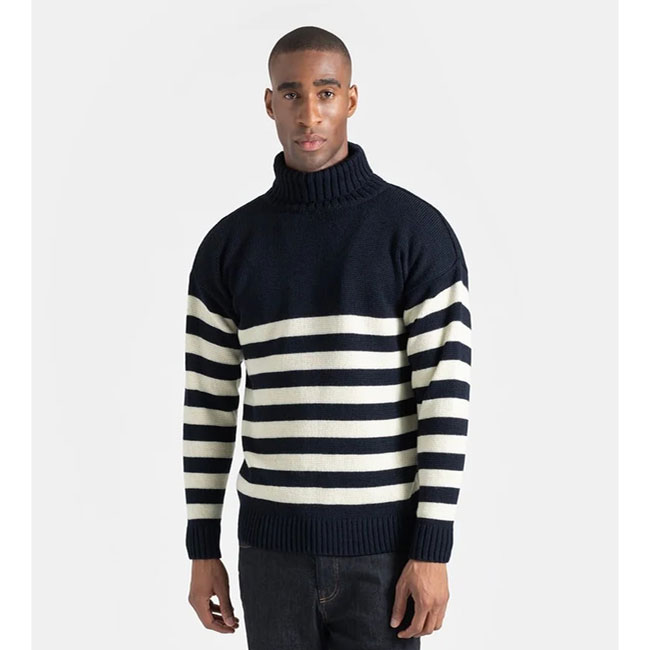 It is a good-looking thing, and when the cold weather does finally land (it's due anytime now), this will be a go-to knit. It sells for £129, but if you do a first order, I think you get offered 10 per cent off, which makes it a bit cheaper. Look out for the newsletter pop-up when you go to the Gloverall site.
Find out more at the Gloverall website
Love His Knibs? If you enjoy what you read and want to support the site, you can always Buy Me A Coffee.