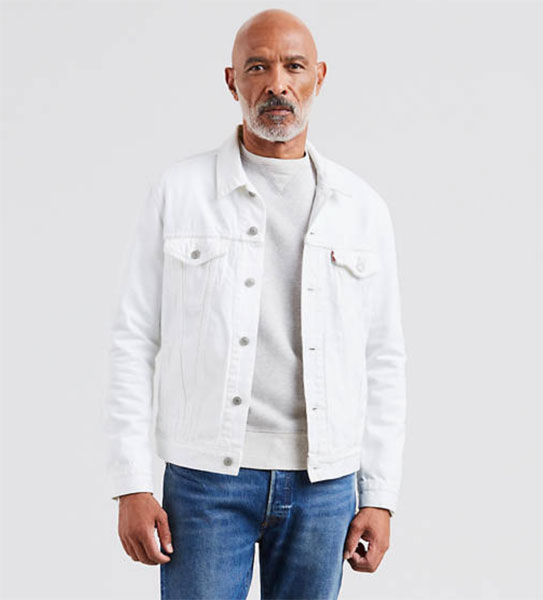 These were sold off after last summer and disappeared. Now the Levi's white trucker jacket returns to the shelves.
Yes, we are in that 'funny' time when all the summer clothing starts to land despite it being freezing cold. But when it does land the sizes have run out. Which was the case with the white denim jacket last year.
So if you want one, perhaps look at getting in early and sticking it in the wardrobe if you have any money left after Christmas.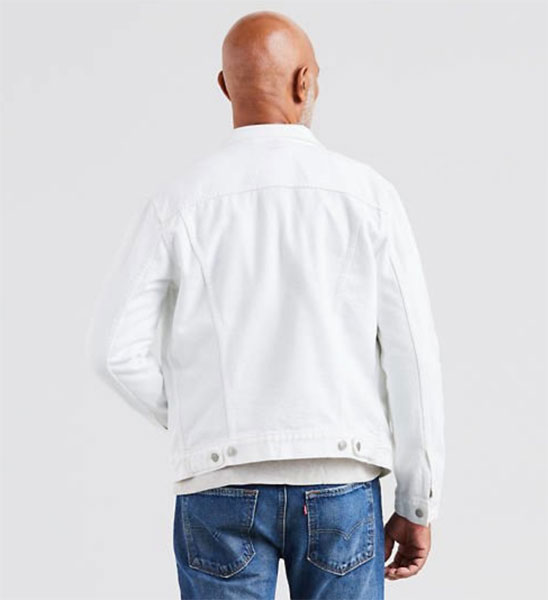 The style is pretty self-explanatory, which is the classic 1967 trucker jacket, which is available in a range of finishes. There's a lovely leather version too, but annoyingly, they only have it in larger sizes.
But the white version is also a good-looking thing and available in all sizes and with a point collar, front button placket, button-flap patch pockets on the chest, welt side pockets and the Levi's tab.
£85 if the Levi's white trucker jacket floats your boat.