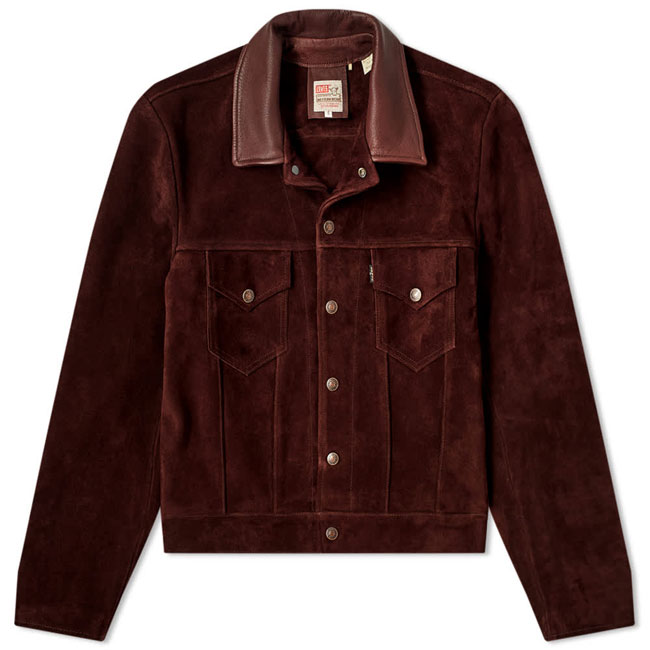 The price will make your eyes water, but this Levi's Vintage Clothing classic trucker jacket in suede is a thing go beauty.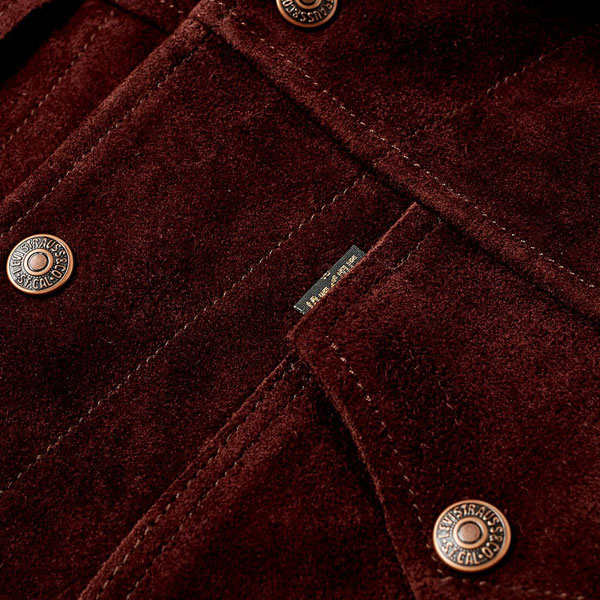 Of course, it is. This is based on a timeless classic, that being the 1967 Type III trucker jacket, which isn't in the Levi's range anywhere near enough these days. The difference here is the premium finish. This is a cut above most of the trucker jackets Levi's currently stocks.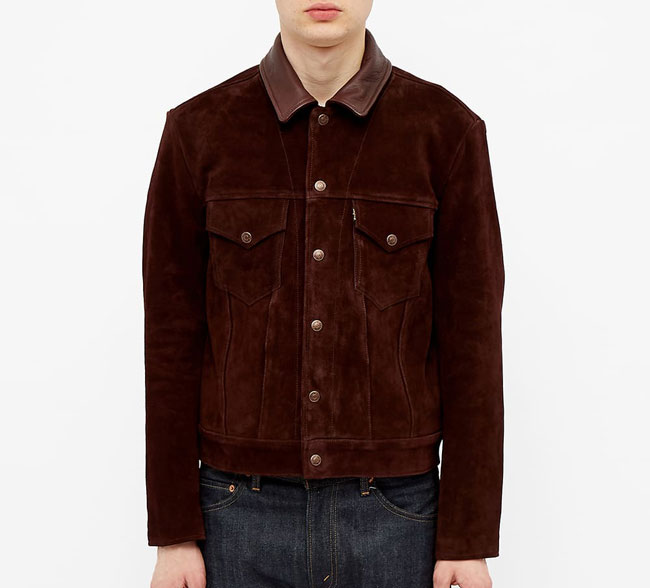 Not that a suede or leather trucker jacket is unique to Levi's and 2020. Ralph Lauren did one last year, Levi's itself did one back in 2013 (and for a lot less than the current price I notice) and Aero Leather has been known to stock one. But this is the one available right now.
For your (significant) money you get a jacket in the brown suede, matched up with a goat leather collar, Levi's-branded button closure, two chest pockets, cinch tabs and of course, the Levi's tab.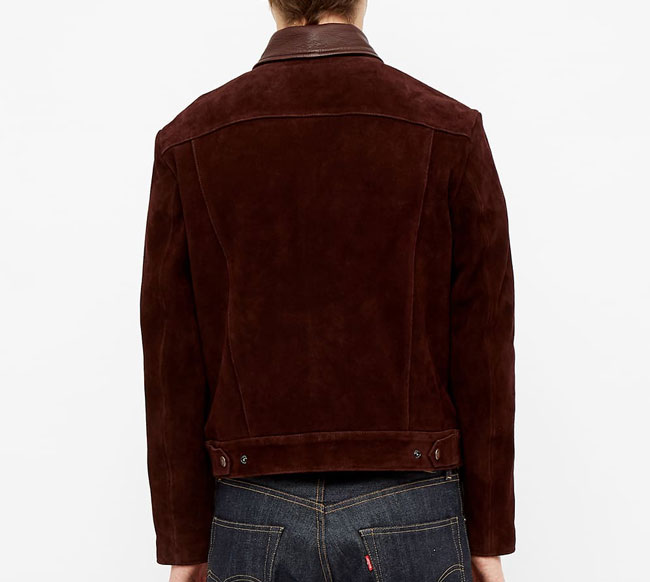 The whole thing has been constructed in Italy and if you want this classic trucker jacket in suede, the price is £959. Yes, you read that correctly. Always a pricey affair, but a massive jump in cost since it was last made available.