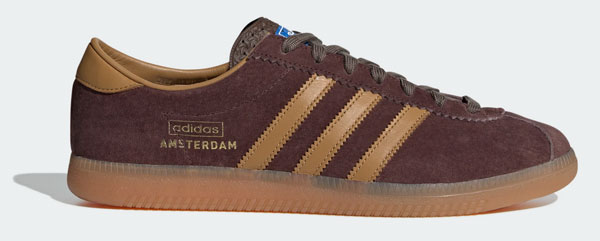 Note that I independently selected any featured products in this article. However, if you buy from one of my links it may be an affiliate and I may earn a small commission.
This is a big one. Heading up the reissue series of 2020 are the sought-after Adidas Amsterdam City Series trainers, which land this week.
This is one of the most sought-after as it hasn't seen much reissue action. Throw in the fact that this is an archive reissue and it's going to have people queuing out of the door. Or hitting refresh a lot on Friday night.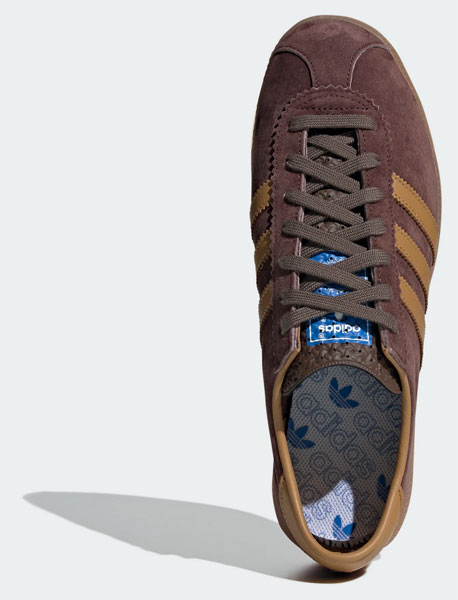 Not much of a build-up to this one. It lands this week and is likely to sell out in minutes even without the fanfare. Perhaps that's why it has been a rather low-key launch.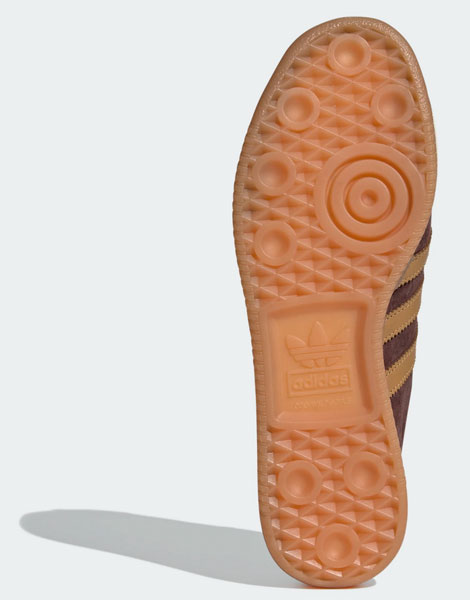 As you probably know, the Adidas Amsterdam City Series trainers were part of a larger range of shoes taking inspiration from various cities around Europe. The range started in the 1970s, but I have a feeling that this was a later addition. Perhaps as late as 1990, but don't quote me on that.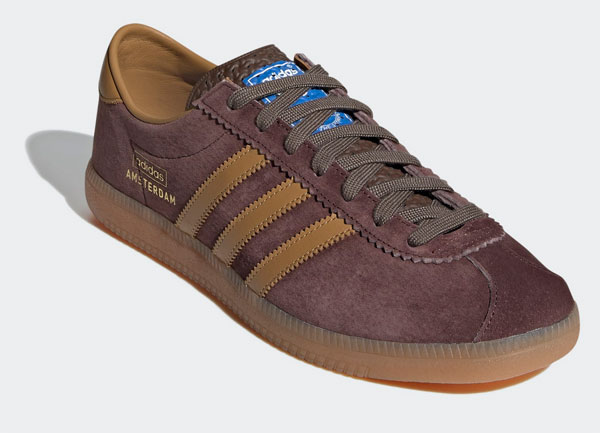 As you would expect from an archive reissue, the shoe has all the details that made the original so popular. So we are looking at a suede upper in its signature chocolate brown, with a lighter brown (sometimes referred to as a caramel brown) for the detailing and the serrated stripes, plus the iconic Odenwald sole.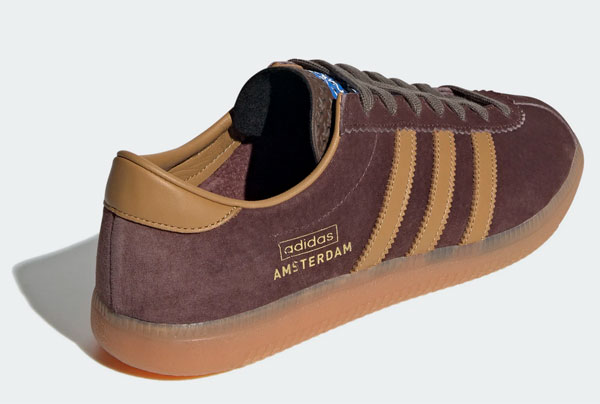 Brown laces, branding to the side, a leather lining and I think that's just about it. You either want them or you don't and if you have got this far down the page I would guess you are desperate to own a pair of the reissued Adidas Amsterdam City Series trainers.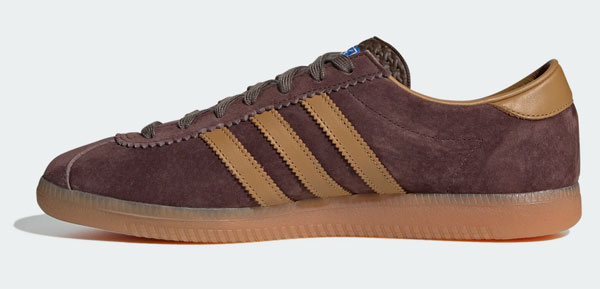 All sizes are now available at Browns, retailing for £85.
Find out more at the Browns Fashion website
Love His Knibs? If you enjoy what you read and want to support the site, you can always Buy Me A Coffee.