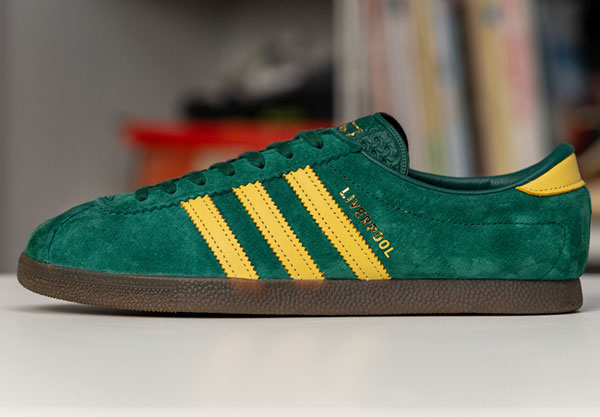 Note that I independently selected any featured products in this article. However, if you buy from one of my links it may be an affiliate and I may earn a small commission.
A limited-edition, the Adidas Liverpool City Series trainers land this month and are likely to be snapped up quickly.
Of course, they are. Anything Adidas and limited edition is a sell-out as a rule and if you throw in the words 'City Series' that pretty much seals the deal. This one will be no exception.
The Adidas Liverpool? No, you probably don't recall it from a past issue. That's because it isn't an old shoe. This is a new design, produced between Adidas and retailer Size? in a run of just 2020. Yes, the same as the year.
It's part of an anniversary range from Size? that will work its way through the year. Other shoes already mentioned are the Adidas Cordoba and Adidas Shanghai, with others to be confirmed later in the year.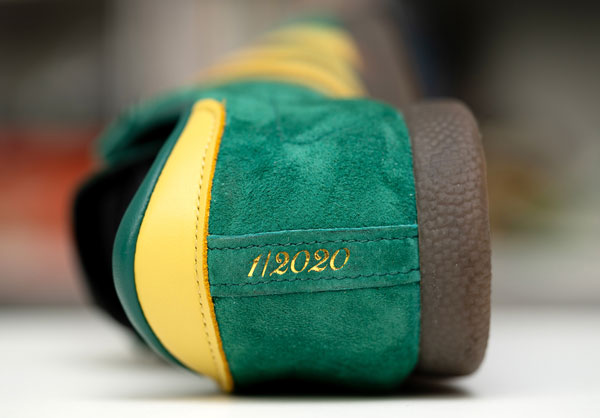 All the new designs are twinned with previous cities featured in the original Anniversary City Series released back in 2010, with the Liverpool design twinned with Dublin and the Adidas Dublin trainers. You are looking at the same inner footbed from the previously released Adidas Dublin, but with a finish in green and yellow suede, colours taking their influence from a variety of Liverpool locations and landmarks and of course, studiously avoiding going down the blue or red route. Which is probably wise.
So you know the design and the detail, but the main issue left is getting a pair. If you want a pair of the Adidas Liverpool City Series trainers, you can pick up one of the 2020 numbered (I am guessing) pairs for around the £85 mark. You need to slip a note in your diary for Friday 28th February 2020. With it being a Size? shoe it is likely to be an on sale time of something like 8am. But I will confirm nearer the time.
Love His Knibs? If you enjoy what you read and want to support the site, you can always Buy Me A Coffee.