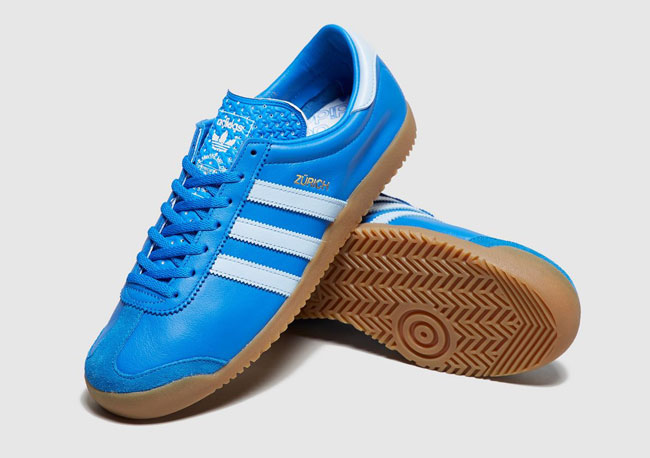 Another classic from the Adidas archives, with the Adidas Zurich City Series trainers, an exclusive to the Size? retailer, now in the Black Friday sale if you are quick.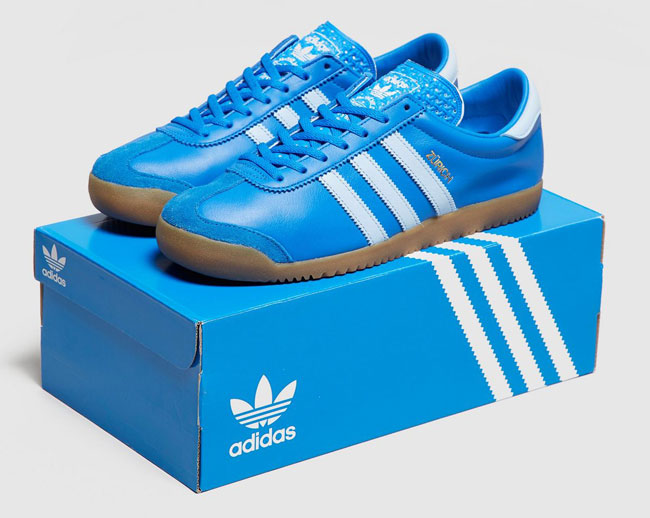 The Zurich has always been a much sought-after shoe and one that wasn't reissued since 2004. So this is quite a deal getting it at a markdown price.
As you know, this is part of the much-loved City Series of the 1970s and 1980s, with the European shoes highly prized and this year the focus of several reissues. We have seen the likes of the Adidas London, the Adidas Vienna, the Adidas Rom, the Adidas Bern and the Adidas Brussel reissued and others are expected in the new year.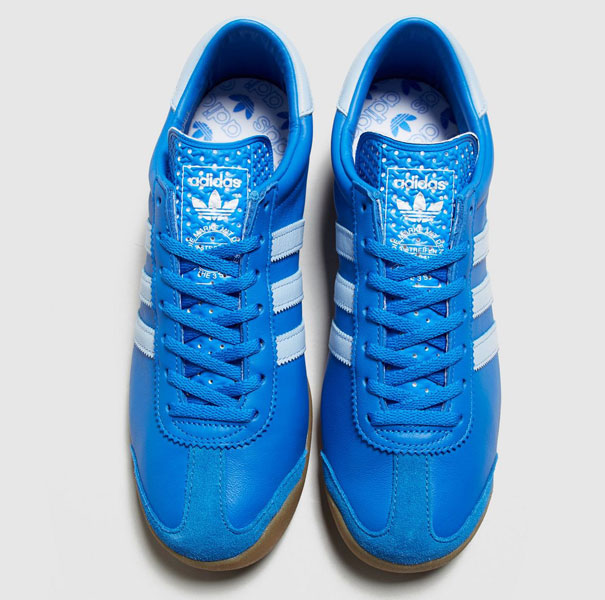 The 1970s design of this Zurich isn't quite replicated exactly, but the colours and materials of the original are still intact. For this reissue, Size? has stripped back the lining of the original shoe (which was considerable), but keeps pretty much everything else.
So a blue finish with serrated leather three stripes and heel in a lighter shade of blue, the Trefoil logo, Zurich branding and a gum rubber outsole.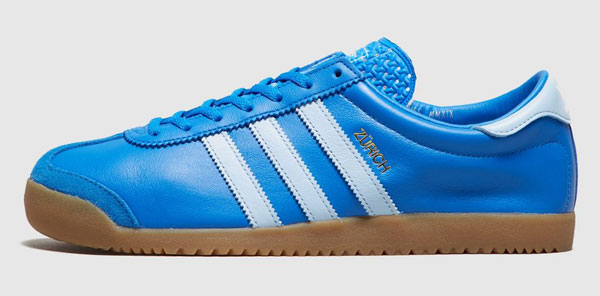 As I said, the Adidas Zurich City Series trainers reissue is exclusive to Size? and sold originally for £85 when it hit the shelves in September. But if you moved quickly it is marked down as part of the Black Friday weekend deals and now available for £60 in most sizes. Don't hang about in case that price goes up after Sunday or Monday.
Find out more at the Size? website
You can see all of the other Black Friday deals at Size? here.