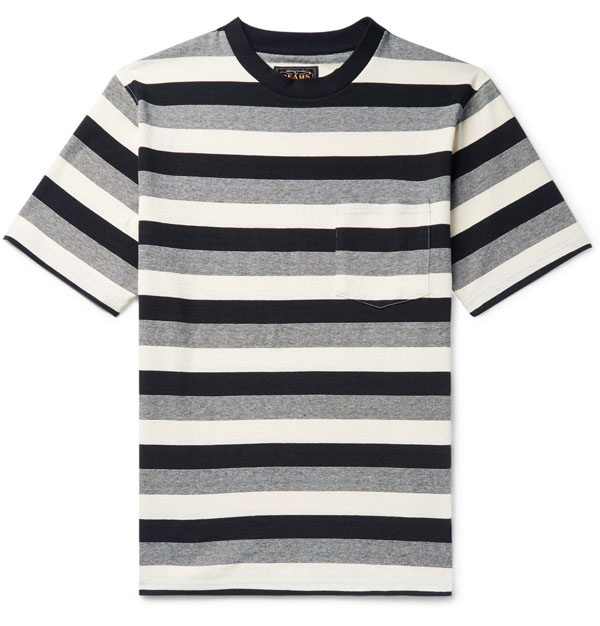 Now, this is what you call a sale. The Mr Porter Sale knocks down the prices of items usually out of our reach.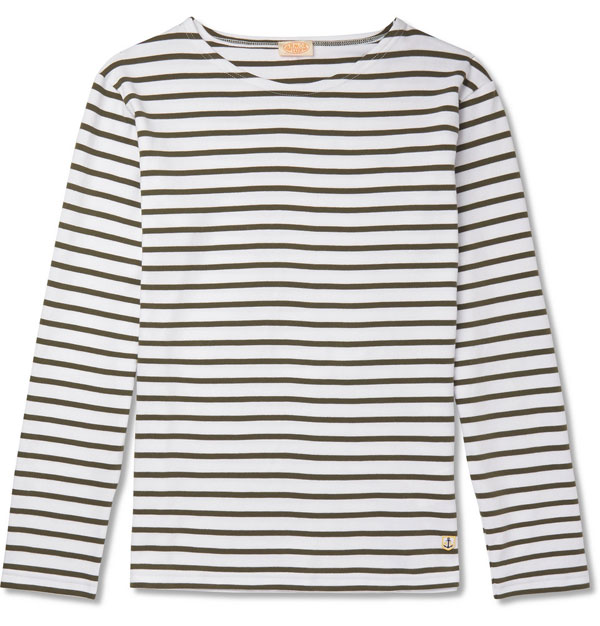 Not that some might be in our reach with the discounts. But you get the idea. Basically, the Mr Porter Sale means big discounts on some of the big labels, which is why it's the best time to browse the retailer.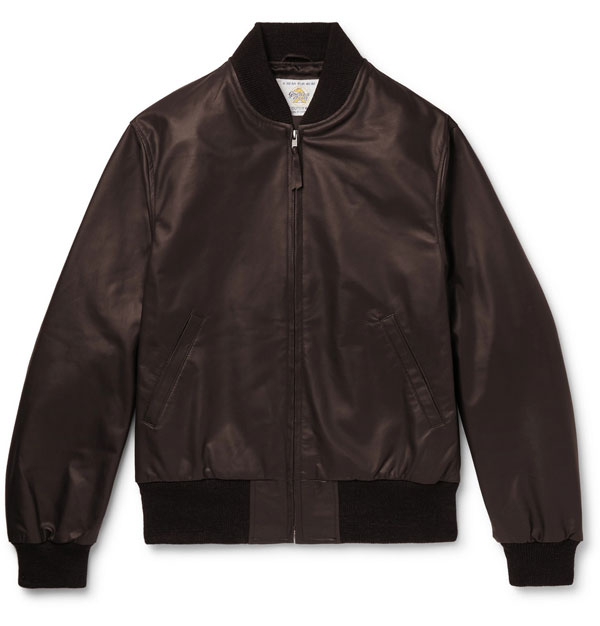 And so much of it too. Looking at it, there are 64 pages of sale items on clothing alone – and that's before you get to footwear and accessories. So much to browse, so give yourself some time. But don't leave it too long, as the best bargains are usually swept up quickly and for good reason.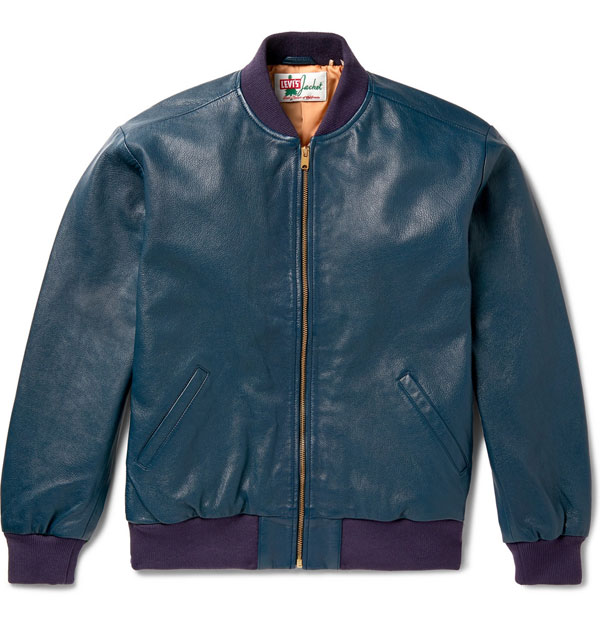 With that in mind, I'll pick out a few things that have caught my eye but do have a look yourself. I really can't do this sale justice in a few items. I would list the labels, but there are too many to mention.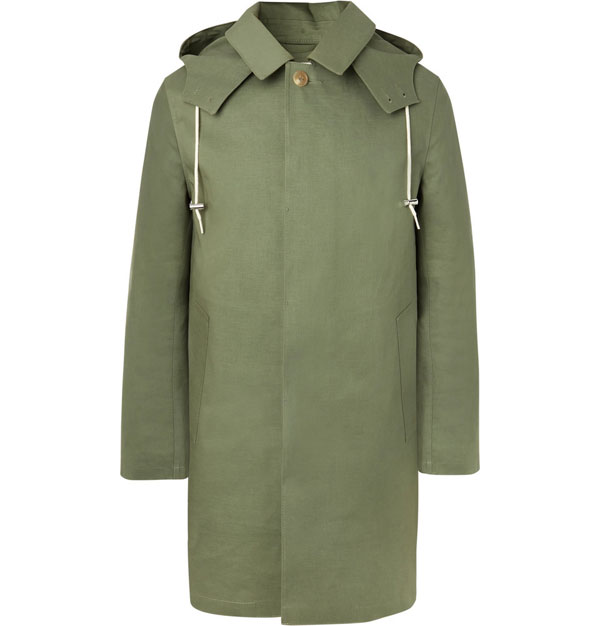 But as a taster and working down the images on the page, take 40 per cent off the vintage-style Beams Plus t-shirts, down from £70 to £42 in various finishes and sizes. Others Beams Plus items are 50 per cent off if you want to browse the brand.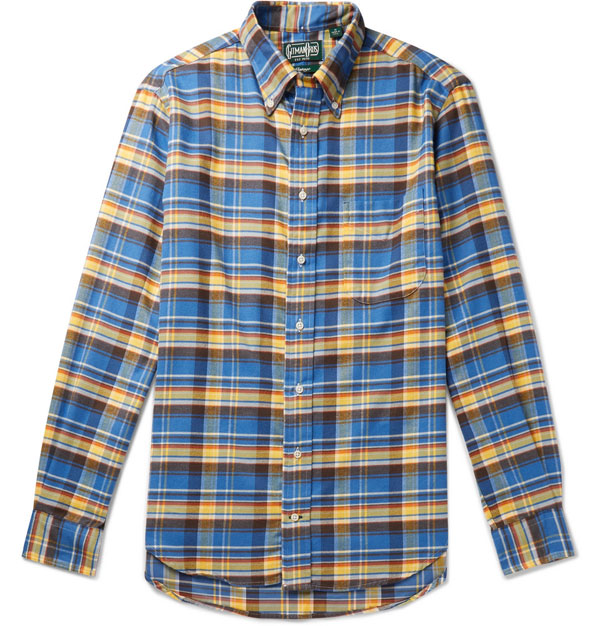 Beyond that, 40 per cent off a classic Armor-Lux Breton top, down from £60 to £36, a classic Golden Bear leather bomber jacket is down from £925 to £462.50 (so half price), a Levi's Vintage leather bomber jacket in blue down from £660 to £330 (again half price), a Mackintosh Bonded-Cotton Hooded Raincoat half price at £447.50 (down from £895) ad plenty of Gitman Vintage button-down shirts at half price, down from £195 to £97.50.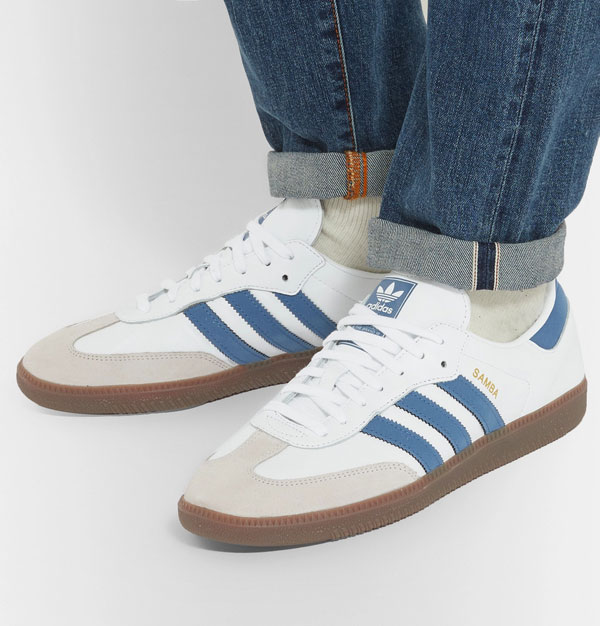 If you want shoes, a pair of Samba OG in blue and red are down from £75 to £53. Plenty more trainers and shoes too if you want a look.
Browse it all at the Mr Porter Sale website