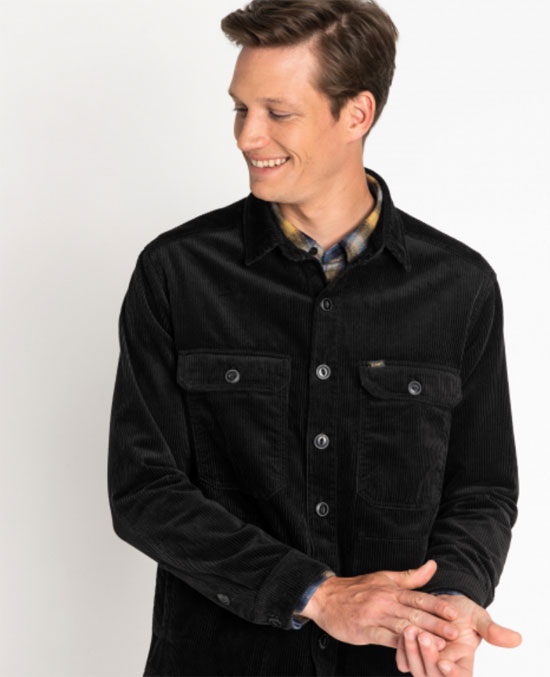 These caught my eye at full price, so great to see jumbo cord overshirts by Lee in the sale.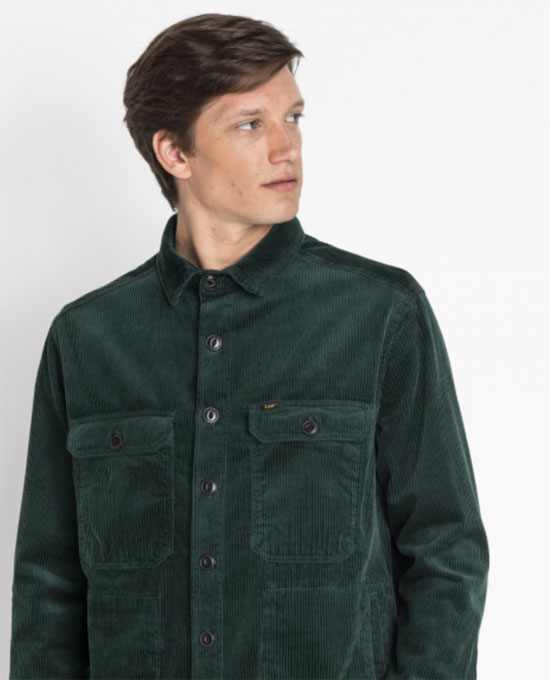 Well, I think it's a sale. It is actually described as a promo as the full-on sale doesn't start until Christmas proper. But it is more or less the same thing. Less money to be paid out.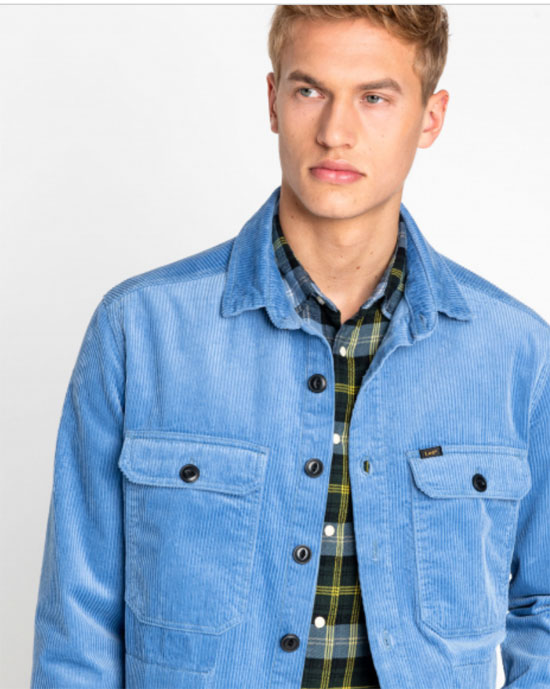 So that's the money side of things sorted. Now let's look at the item itself, which is an interesting one and not something you see a lot of.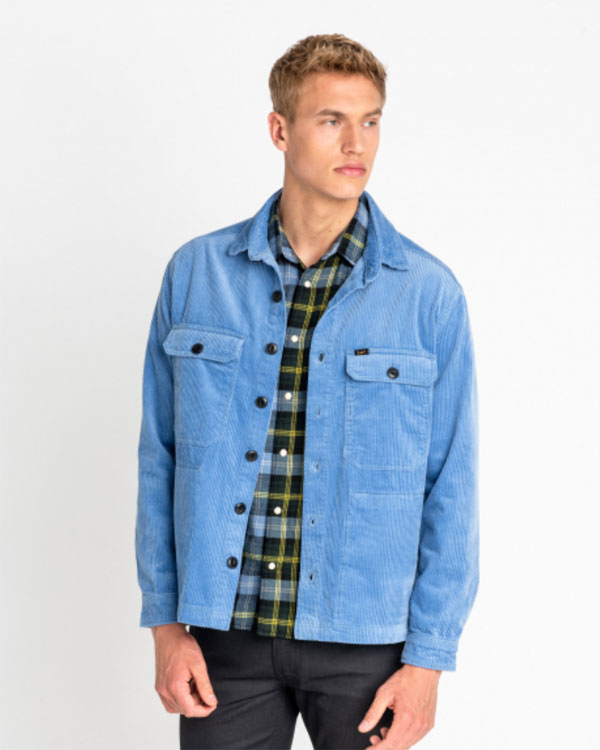 This is archive workwear from Lee and a great option for this time of the year. A chunky jumbo cord overshirt with carpenter-style, square-shaped twin pockets and finished with the Lee tab. Three colours to choose from too.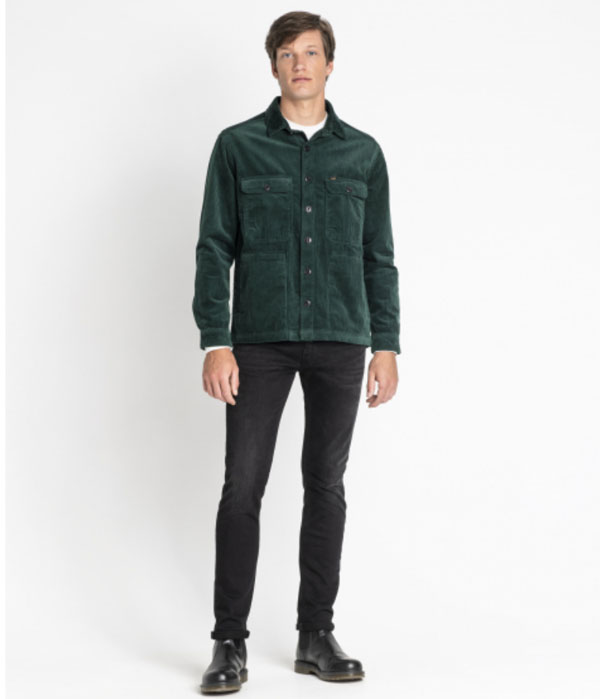 Those colours are described as pine grove, black and frost blue, with all pictured here. So make up your own mind about the shades, which are more like dark green, black and a light blue.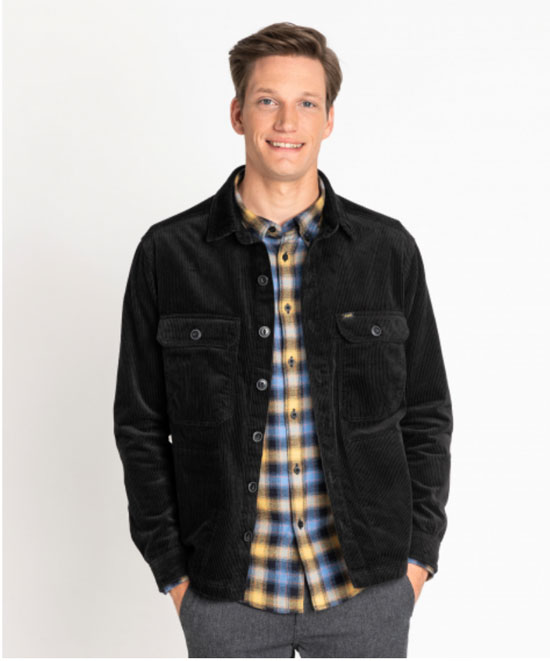 £80 at full price, which seemed a bit heavy. But you can pick up each of the colours of the jumbo cord overshirts now for £56 in sizes small through to XXL. While stock lasts, of course. Plenty of other discounts at the Lee site too if you want a browse.