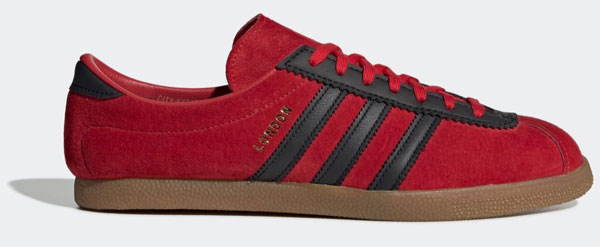 Good news if you have been waiting years for a new pair as the Adidas London City Series trainers reissue is on the shelves.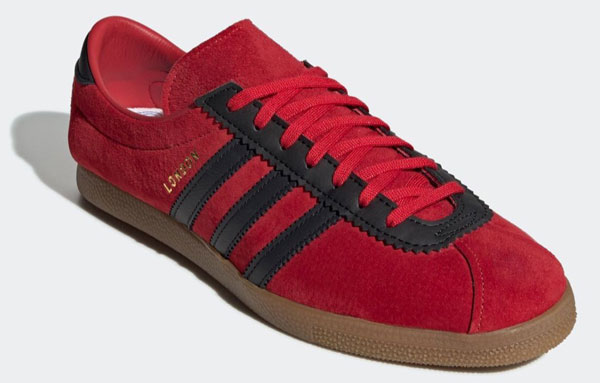 The Adidas London was a common reissue around 2008, with a number of different colours available. You can include a version in black, one in brown suede, a version in blue suede and one in grey suede. In short, it was hammered over a two to three-year period, then not seen again.
But this year there is an avalanche of City Series reissues (see the site archive to catch up with the ones so far), with the Adidas London the next in line for the reissue treatment.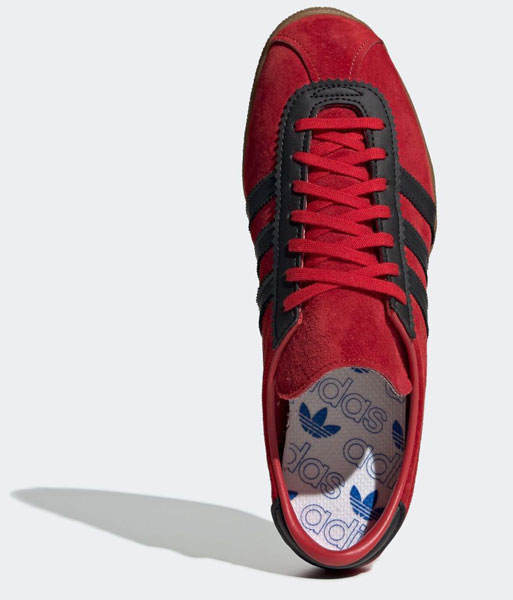 Thankfully the version of the 1970s City Series shoe returning in 2019 is in the original red finish with black details, although it isn't quite as you recall from 10 or so years back. On the face of it, the shoe is the same, but the photos show the black ridged tongue replaced with a red suede one.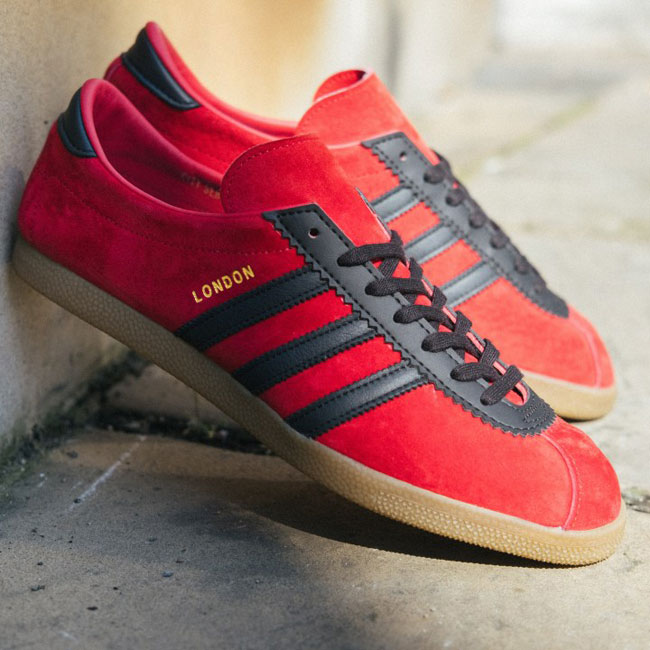 But beyond that, it's much the same as you would expect. A deep red suede, black leather detailing, a gum sole and gold London branding on the side. Note the laces look to be red too, rather than the black of old.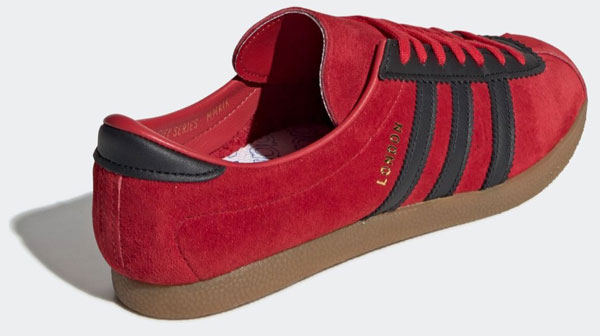 What we heard is a provisional release date of late on 5th July 2019 and this time it looks like Adidas has stuck to that.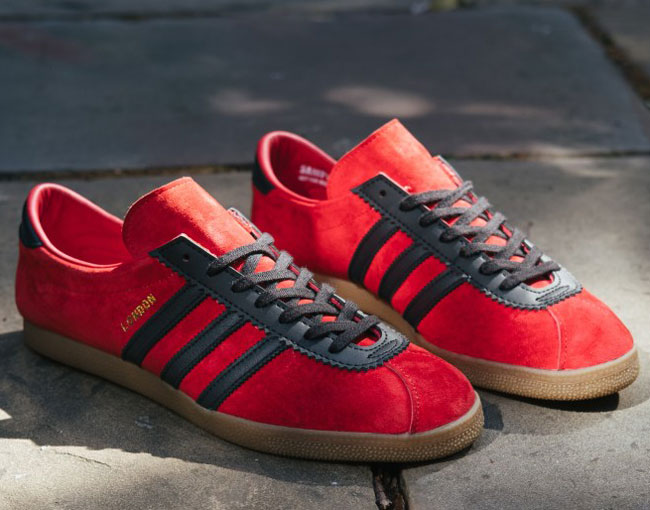 This isn't a retailer exclusive either, which means more stock to go around.
That stock has just landed at the first retailers, with the Hip Store first off the mark with them. You can pick a pair up right now for £85 and have them on your feet in no time.
Update: The Adidas London reissue is now sold out. However, Adidas is now doing an Adidas Gazelle in London colours, which you can buy online here.