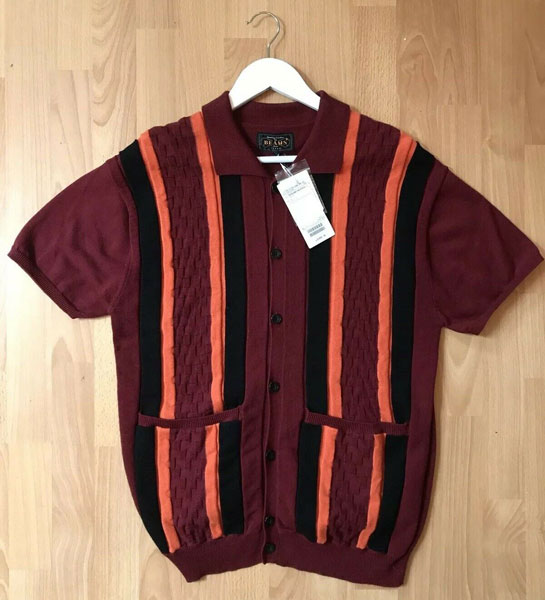 Never seen this before, which is perhaps because this Beams Plus 1960s-style polo shirt on eBay is a limited edition.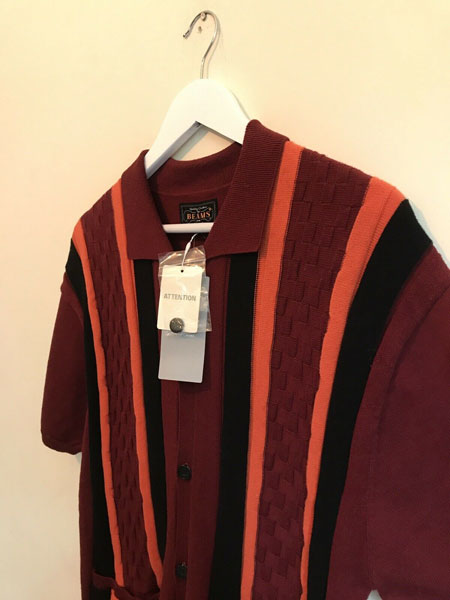 You might recall a 1960s-inspired knitted polo shirt released a matter of weeks ago and still available right now if you want it. That sells for £109 in grey and blue and takes similar inspiration from this one. But the one here isn't available in the UK.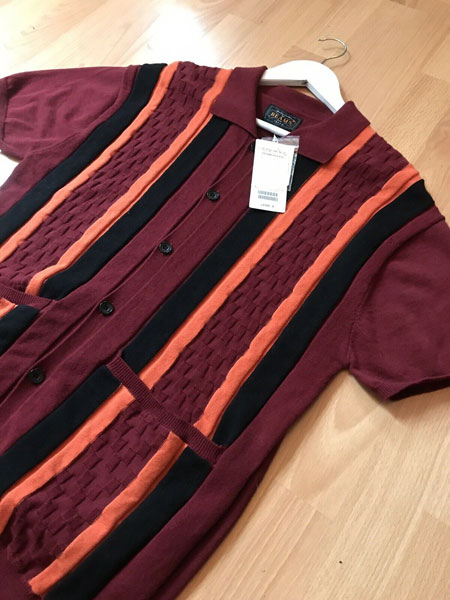 According to the seller, this one was only available in Tokyo and purchased there for the equivalent of £145. That's a lot of money.
But it has just popped up on eBay, unworn and still with the tags on, for much less, in a size large.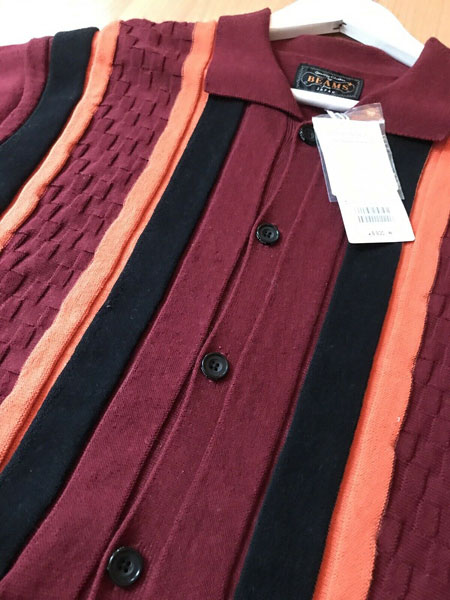 It's a knitted shirt with short sleeves, full-button front and contrast stripes in a maroon colourway. At the moment, bidding for this is just £12.99 from a UK seller right now. Which is an absolute steal.