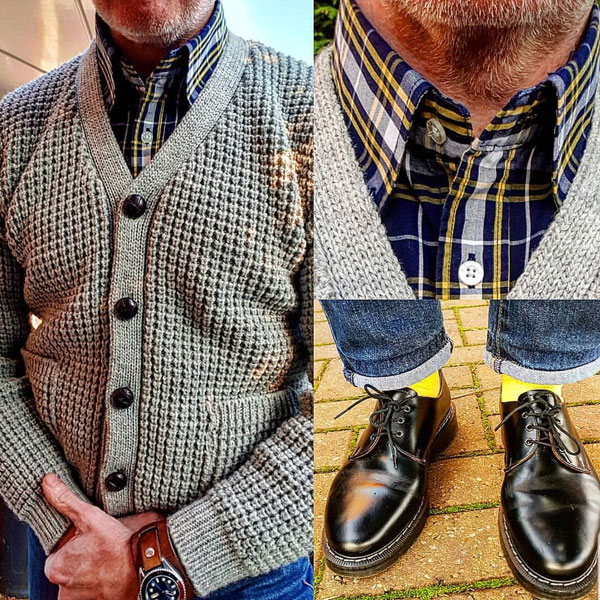 Seeing as there Mikkel Rude ones have disappeared, the Waffle Cardigan by Trickett should be a very welcome launch indeed.
Note that I independently selected any featured products in this article. However, if you buy from one of my links it may be an affiliate and I may earn a small commission.
What happened to Mikkel Rude? I've no idea, but the website is no more and no-one seems to stock the designs. In short, I think he has packed up and left the building. Which is a great shame.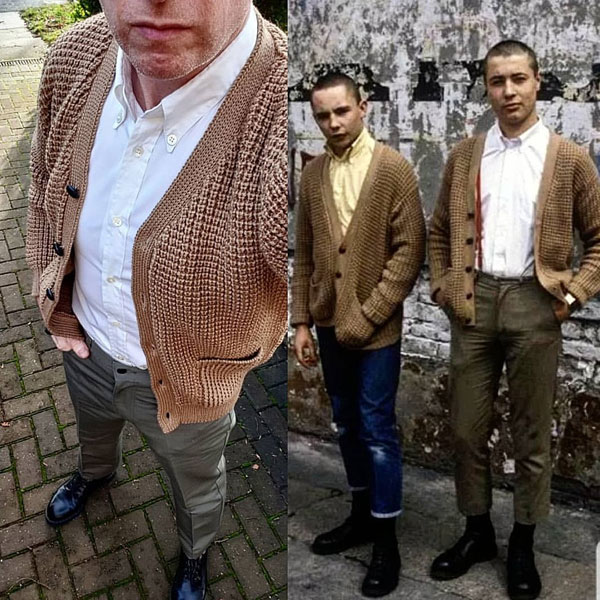 One reason it's a shame is because Mikkel Rude made some amazing waffle cardigans inspired by the cardigans favoured by skinheads in the 1960s. I have one still and it looks good and earns its keep over the winter months. But with them being no more, we have to look elsewhere.
Not far though as Accrington-based Trickett has just filled the void. Known for limited runs of clothing classics, Trickett has just introduced its waffle cardigans and they really do look the part – and look straight out of the late 1960s.
Made from 100 per cent British wool, they have the waffle knit (of course), two front pockets. and leather 'football' buttons. Everything you want from a waffle cardigan.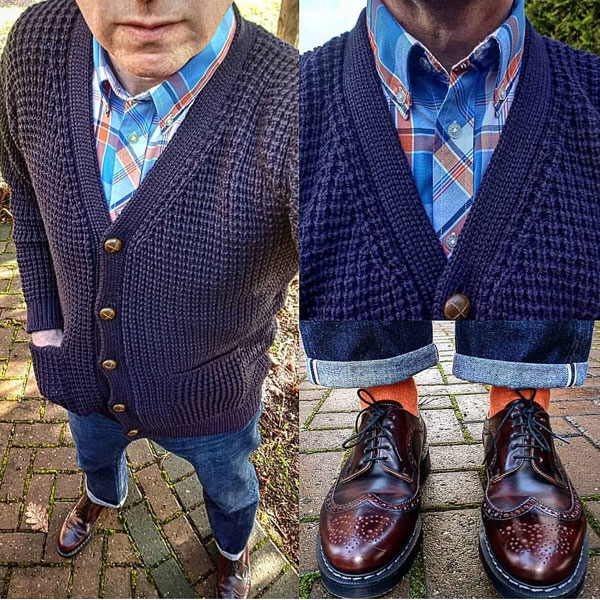 The cardigans use the original patterns and as a result, they are a little bigger than modern sizes. If you would like a slimmer, more contemporary fit perhaps order a size down from your normal.
The cardigans are available in grey, cream (which is closer to the original fawn as seen in the pictures), navy and burgundy. If you want one, they have just been offered for pre-order for £99, with free postage too.
Find out more at the Trickett website
If this one has sold out, it's worth noting that Ben Sherman now does a Heritage Waffle Cardigan in various colours too.
Love His Knibs? If you enjoy what you read and want to support the site, you can always Buy Me A Coffee.