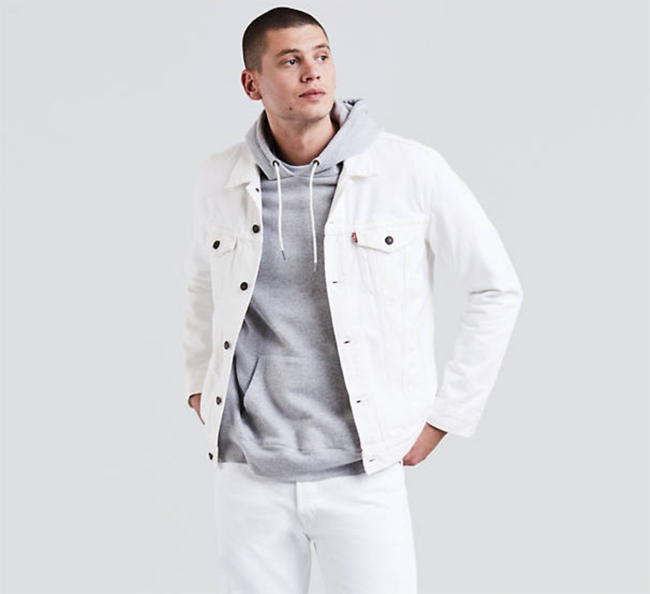 Stock is limited, so act now if you want a Levi's trucker jacket in white for a discounted price.
A classic vintage-style trucker jacket that doesn't really come across at its best in the promotional imagery (unless you are the kind of person who wears a 'hoodie' under a denim jacket), but all the details are here on this 1962 original.
So point collar, button front, side hem adjusters, button closing at the cuff and button-flap patch pockets at the chest.
Usually at £85, these are being sold off at Levi's for £59.50 – and there aren't many left.
Find out more at the Levi's website