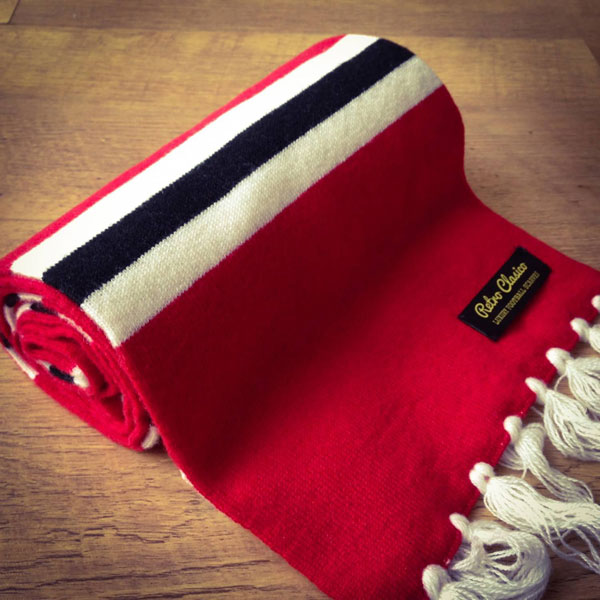 Similar designs are available, but the Retro Clasico merino wool football scarves do enough to stand out from the crowd.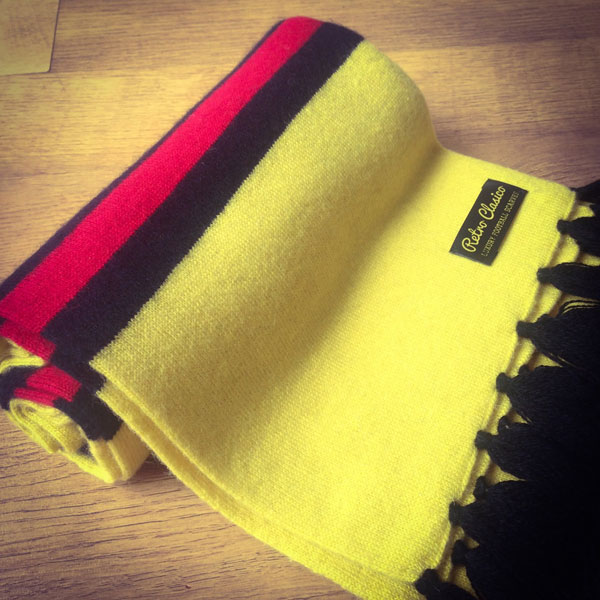 The obvious comparisons are the Appleberry college-style football scarves and the Savile Rogue scarves, both of which are worth checking out. But have a look at these too.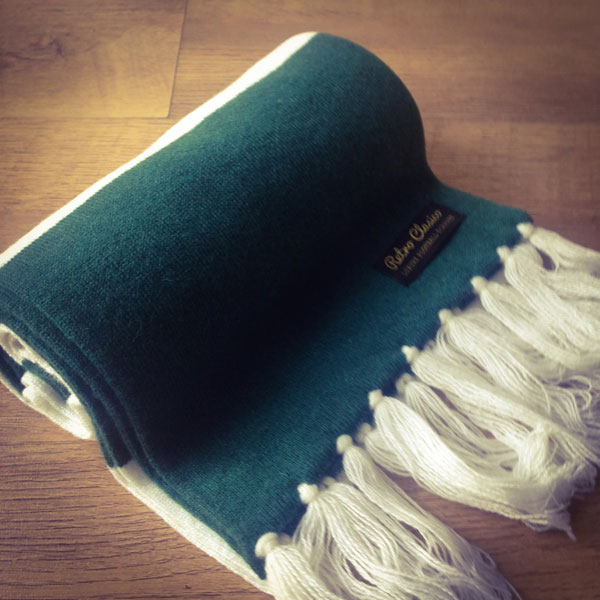 The scarves are, quite obviously, produced from 100% pure merino wool, with a double thickness, a tight knitted construction and a size of something like 170cm long and 20cm wide.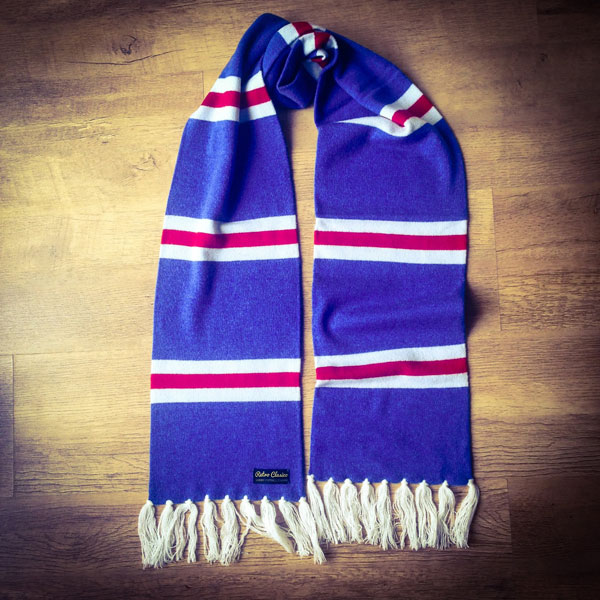 But the designs and colours are the selling points here. Yes, you can get straightforward alternate colours for the scarves, but it's the ones that nod back to classic club colours that perhaps work best for me.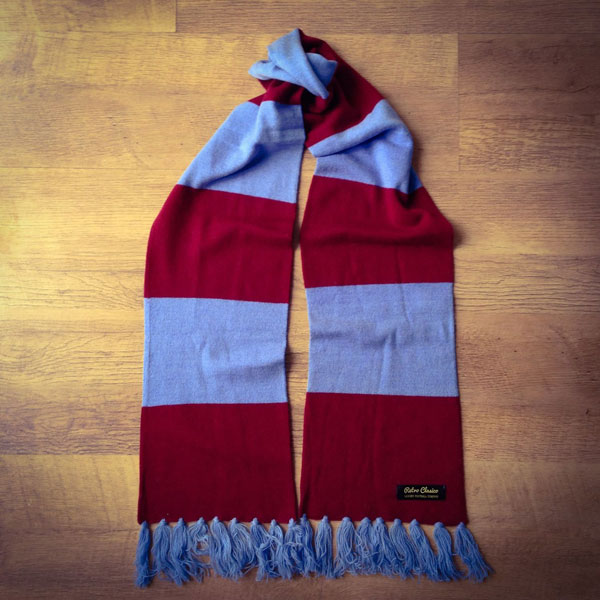 To emphasise the point, I'm showing off both here so you can make your own mind up. Loads of clubs available and all scarves come in a presentation box, should you fancy giving one as a gift.
As for price, you are looking at £34.95. Not cheap, but lovely things regardless.
Find out more at the Retro Clasico website