Note that I independently selected any featured products in this article. However, if you buy from one of my links it may be an affiliate and I may earn a small commission.
Another new one from the Japanese maker, the Striped Mohair Cardigan by Beams Plus is available in two colour options.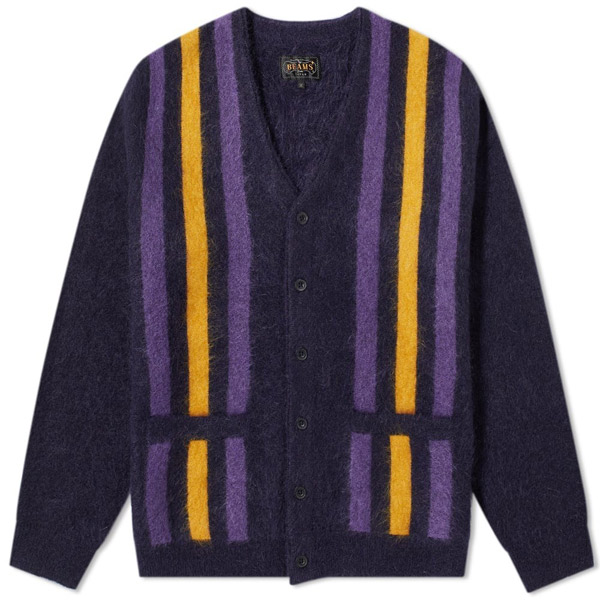 I think you know the drill here. Beams Plus is a maker and retailer out of Japan producing cloth that, by and large, is inspired by clothing from the 1950s and 1960s. Or just 'vintage' clothes if you prefer.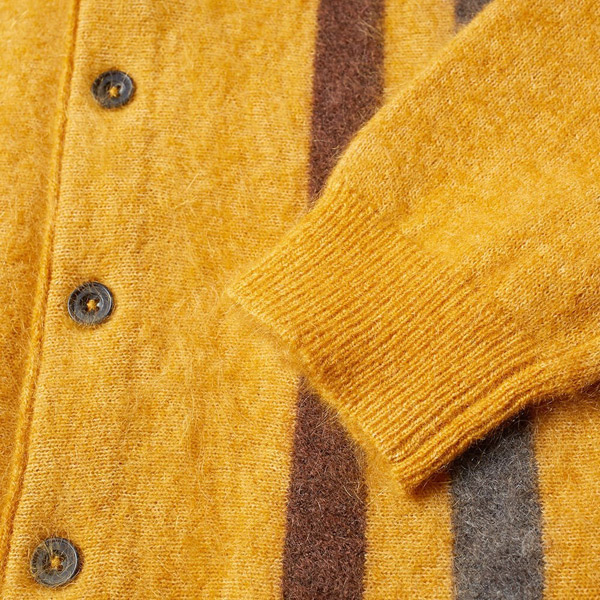 Not direct copies, Beams Plus makes clothing inspired by the era, not just reproductions. So although the Beams pieces have a look of the past, they are very much clothing designs of the present.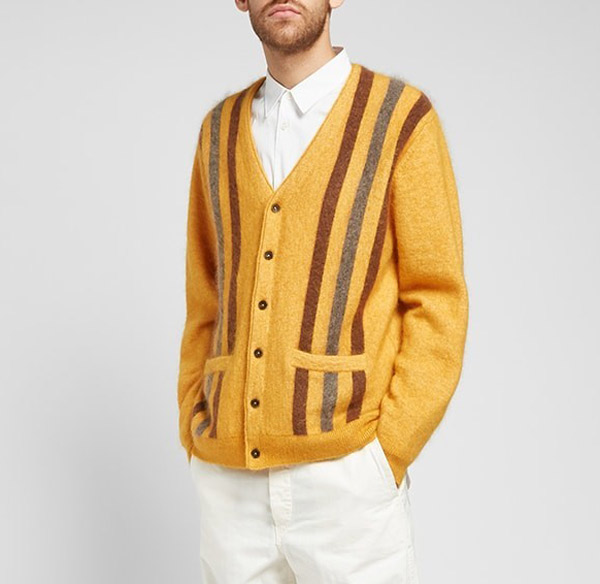 These cardigans are a case in point. One design, two colour options, this is a lesser-seen mohair cardigan with a timeless shape.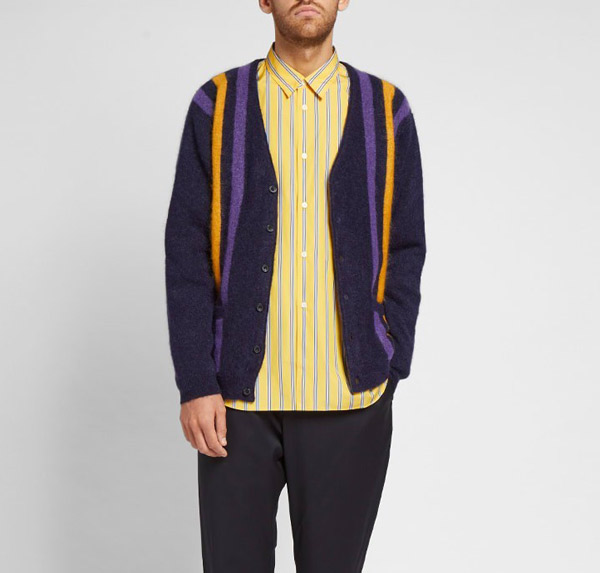 The design is the standout, not least the colours, whether you go for the navy or the yellow. Each one has contrasting stripes down the front, simple button closures and two pockets breaking into the stripe detail.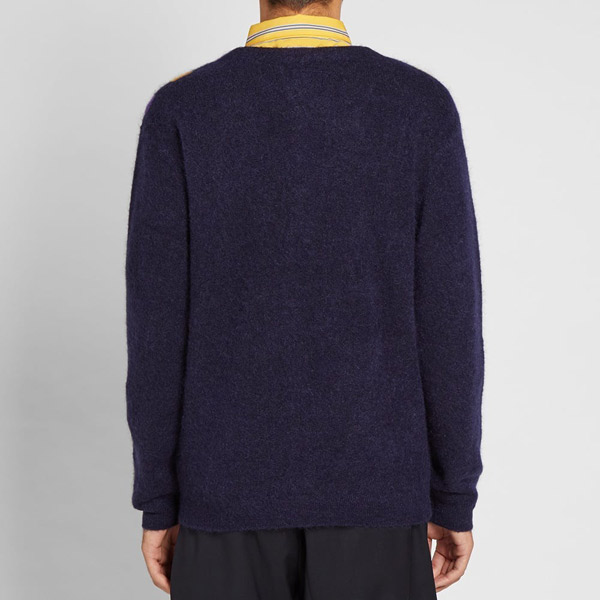 Not cheap at £249, but this mohair cardigan is a lovely looking thing nonetheless.
Find out more at the End Clothing website
Love His Knibs? If you enjoy what you read and want to support the site, you can always Buy Me A Coffee.