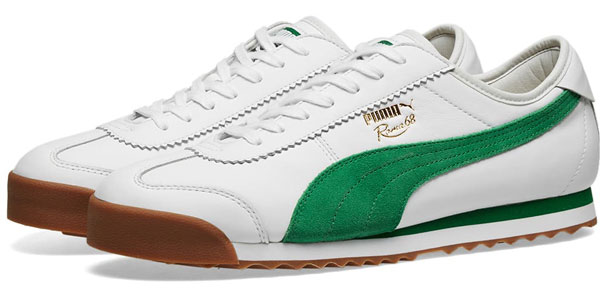 Back on the shelves and in its original guise, the Puma Roma 68 OG trainers are an eye-catching prospect.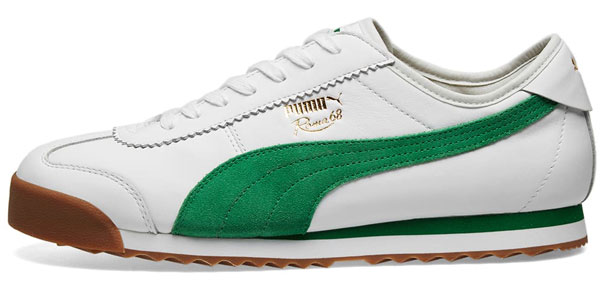 A version in cream and blue was actually made available back in April, but I think the white and green is really where it's at when it comes to the Roma 68.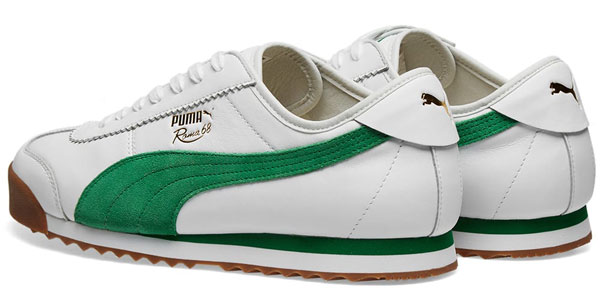 Of course, the shoe dates back to 1968 and was produced in recognition of the Italian football team's success at the European Championships of this year.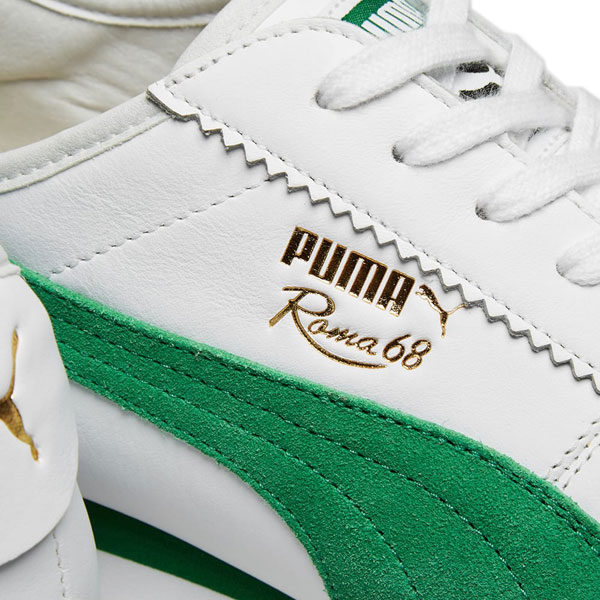 But it isn't a shoe confined to 1968. Variations of this design have been produced over the years since. Some more appealing than others. In fact, some always looked a bit 'rough and ready' to me. Not these though. This is how it should look. The Puma Roma 68 OG trainers are original and timeless.

The shoe is a mix of leather and suede, with the leather taking care of the upper and the suede for the side stripe. It also has a woven brand patch, EVA midsole and a gum rubber outsole with plenty of grip.
Sizes 6 through to 11 and a price of £79 if you want some Puma Roma 68 OG trainers.