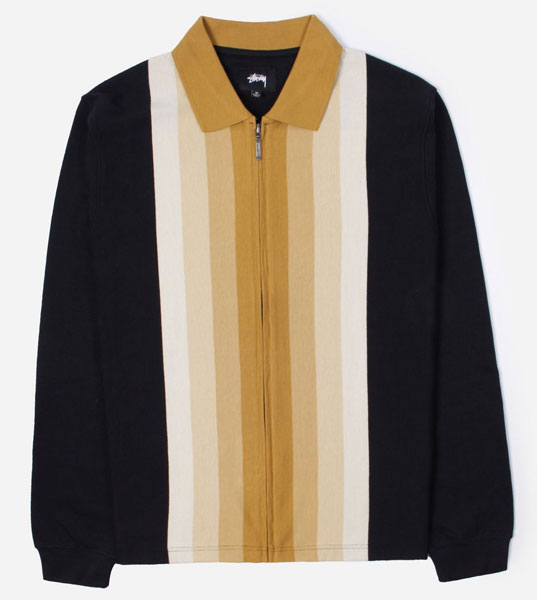 Note that I independently selected any featured products in this article. However, if you buy from one of my links it may be an affiliate and I may earn a small commission.
Not a brand I would obviously feature, but this Preston full-zip polo shirt by Stussy is well worth taking time to talk about.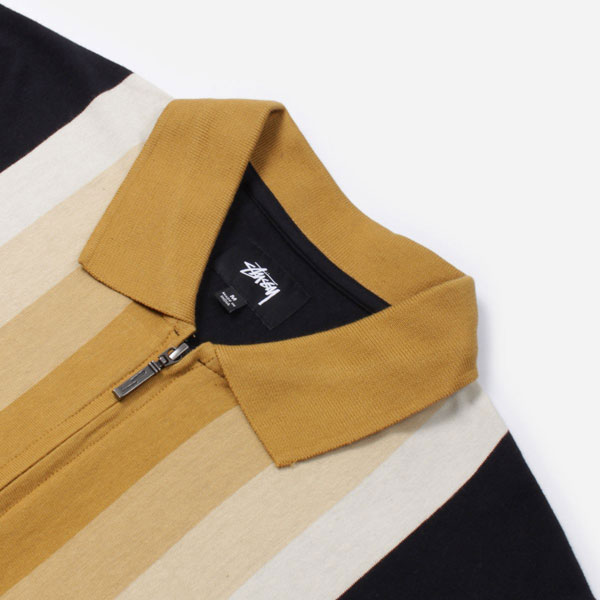 That's not to say Stussy hasn't made some interesting pieces in the past. They have. But all too often the range revolves around the branding these days, which isn't my kind of thing.
But this one is. I would warn that maybe the fit might have to be looked into – after all, Stussy tends to go baggy rather than slim fitting as a rule – but if that works for you, this is a design that's great in an old school way.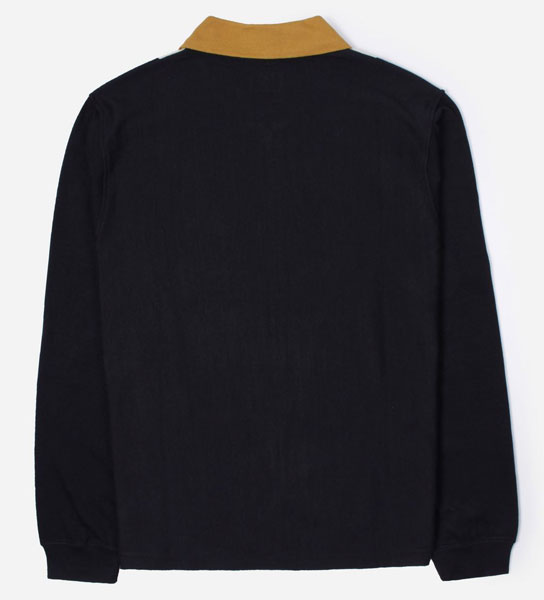 It has a look of a 1960s zipped knit, which is probably intentional. Take away the branding (not that the label is obvious here) and this could pass for vintage, both in terms of the design and the colours used.
But this is a new piece, constructed from what's described as heavy cotton, with vertical stripes, full zip closure and a small label tab to the side, plus the branding in the collar.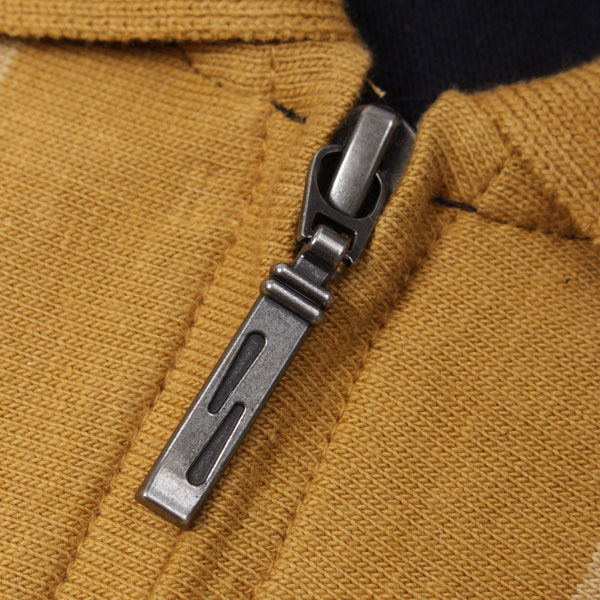 The Preston full-zip polo shirt has actually sold through on Stussy's own website, but you can get it from the Hip Store for £100.
Find out more at the Hip Store website
Love His Knibs? If you enjoy what you read and want to support the site, you can always Buy Me A Coffee.