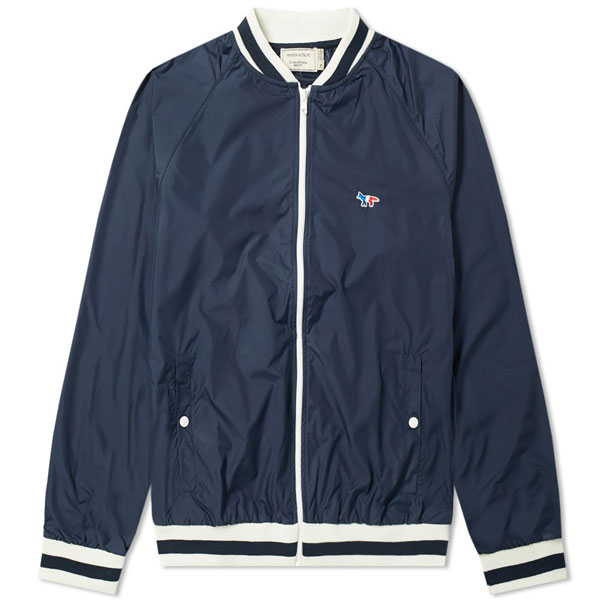 Perhaps best-known for being worn by Paul Weller during the warmer weather, the Maison Kitsune Tricolour Fox Windbreaker is back on the shelves.
Note that I independently selected any featured products in this article. However, if you buy from one of my links it may be an affiliate and I may earn a small commission.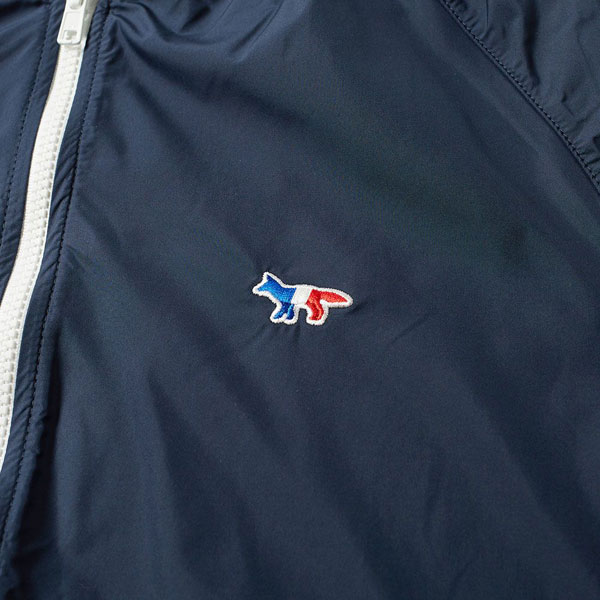 In fact, if you check down the page you can see Mr Weller spiring the jacket at a 6music event when the jacket first appeared.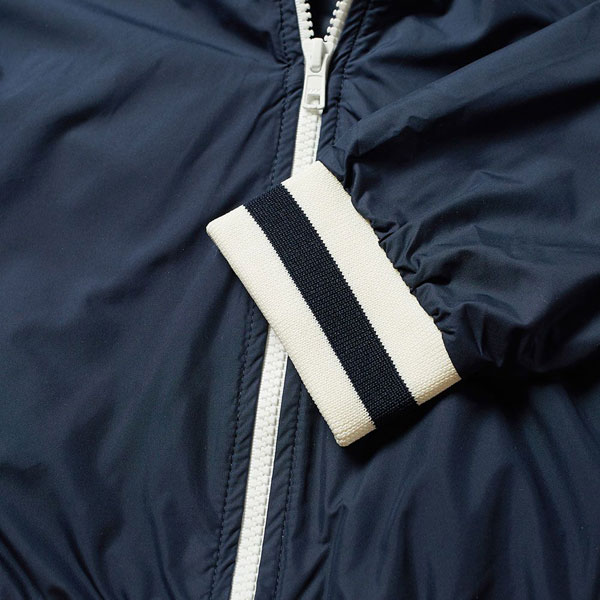 It was seen around 2017 and reappeared in a couple of different shades before disappearing for a while, seemingly never to return. But the Maison Kitsune Tricolour Fox Windbreaker is back, just in time for the change of seasons. In fact, it's becoming something of a tradition.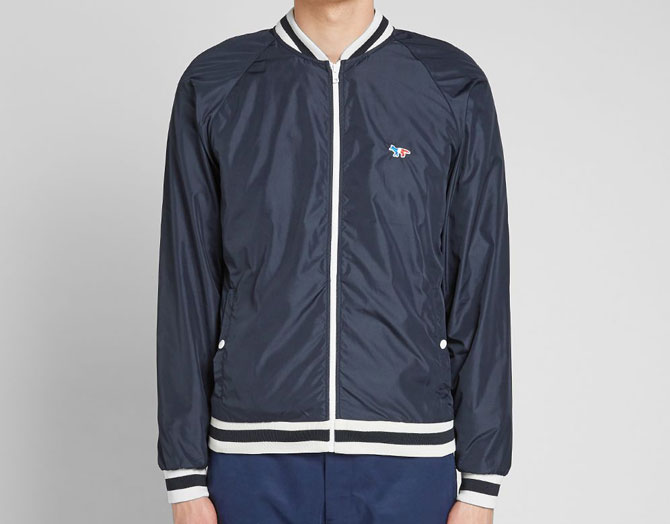 The Maison Kitsune Windbreaker is a lightweight jacket with a timeless look, produced from a navy polyester and finished with ribbed collar, cuffs and hem in a navy and white.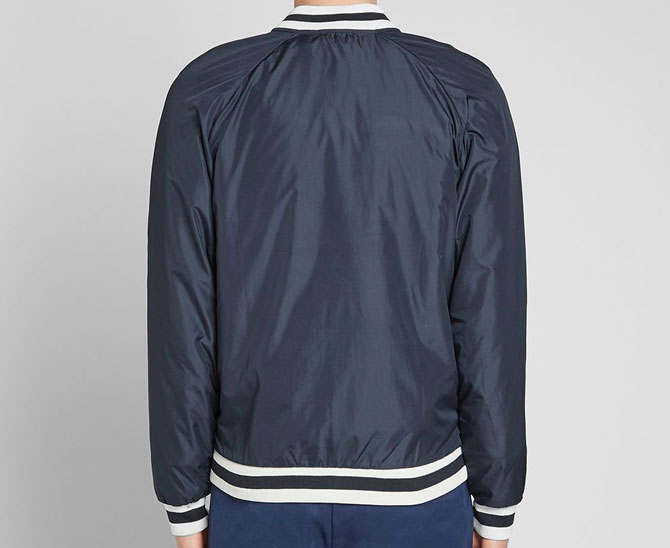 The jacket also has press stud pockets, a white zip front and the Tricolour Fox logo on the chest.
Not a cheap jacket, but if you want something in your wardrobe ready for summer, the Maison Kitsune jacket retails for £209.
Find out more at the End Clothing website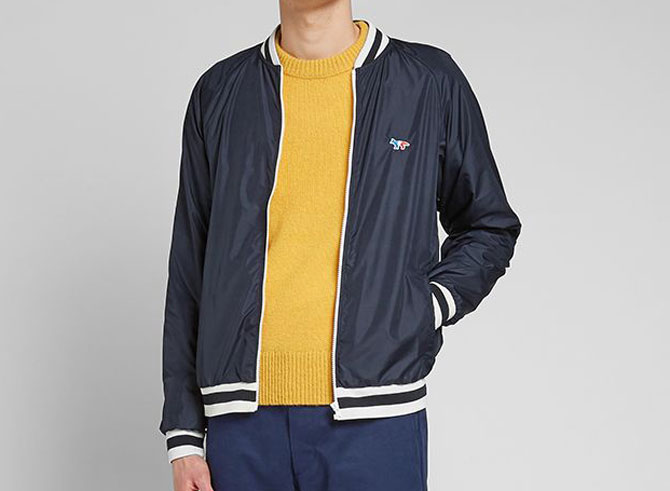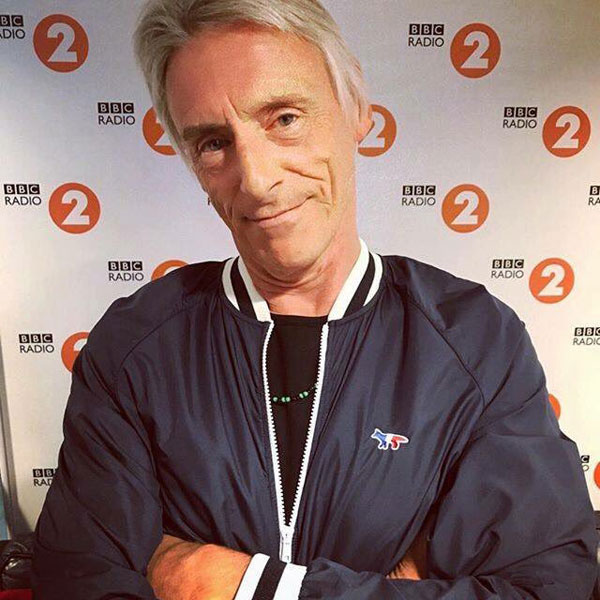 Oh and now there's a variation on this theme. as you can see below,
there is now a Maison Kitsune Hooded Windbreaker. It's a similar jacket, but the bomber jacket collar has been replaced by a hood with white drawstring.
The same price of £209, just a little more useful in a sudden shower. That one is also available at the End Clothing site.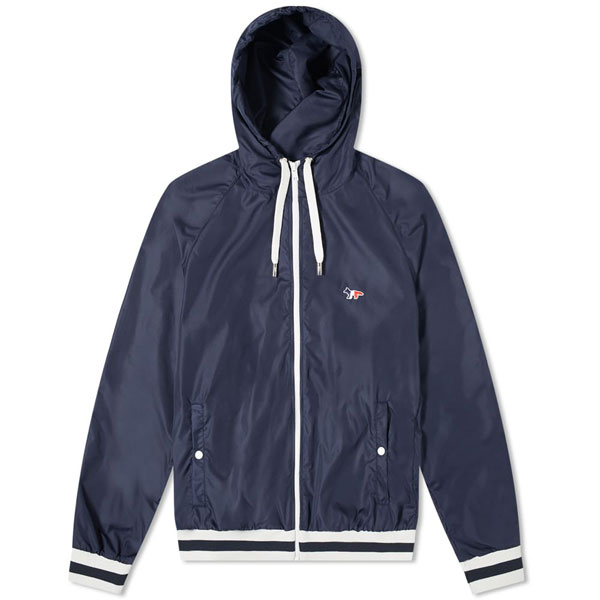 Love His Knibs? If you enjoy what you read and want to support the site, you can always Buy Me A Coffee.