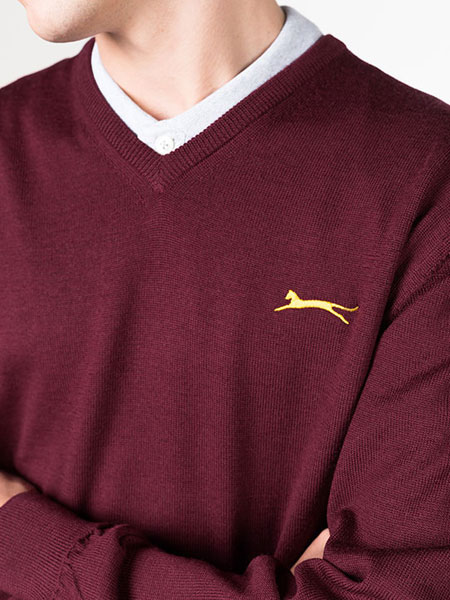 As Bond gear tends to go down well, I thought I would mention the James Bond Goldfinger sweater by Slazenger Heritage.
Note that I independently selected any featured products in this article. However, if you buy from one of my links it may be an affiliate and I may earn a small commission.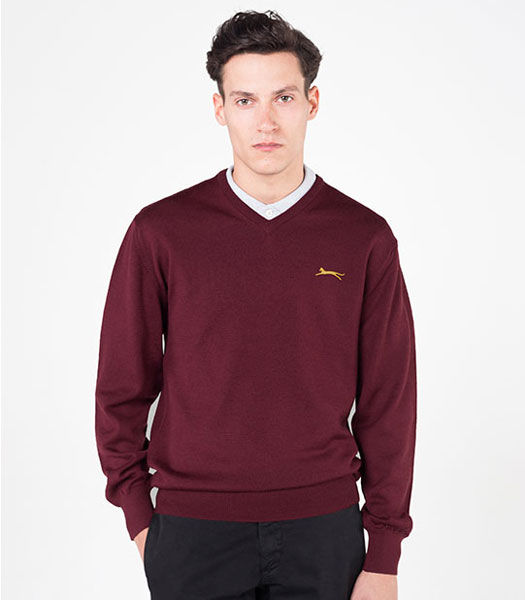 I've always had a soft spot for Slazenger, When I was a (very) small child, I won a TV competition on local TV where the prize was a Slazenger sweater with the 'Kick Off' TV show badge embroidered on. It was far too big, but it was the first thing I had won and something I treasured. I still have it somewhere.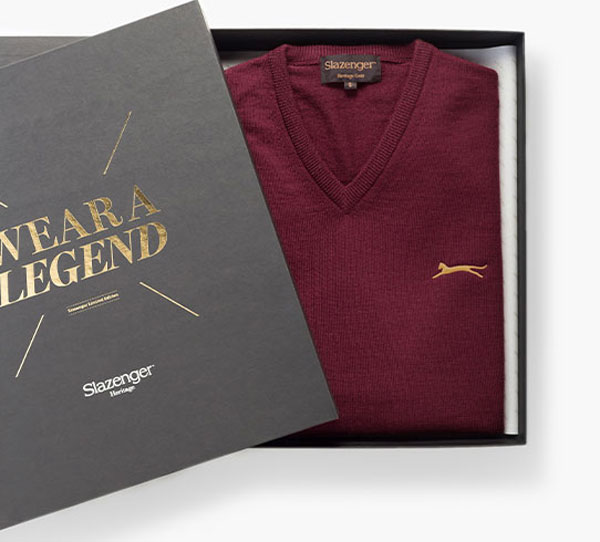 That obviously wasn't part of the Slazenger Heritage range that launched back in 2010. What did make the cut was the Blur Park Life track top, a Bing Crosby cardigan (which I actually picked up and never wore if anyone needs one) and a bunch of vintage spots bags. Sadly, the range has now been cut down to classic golf and tennis knits, but it does include the James Bond Goldfinger sweater.
It was the item that put Slazenger on the map. In fact, that 'Panther' logo was only introduced a year before Bond wore the sweater in a golf match with Auric Goldfinger in the 1964 movie.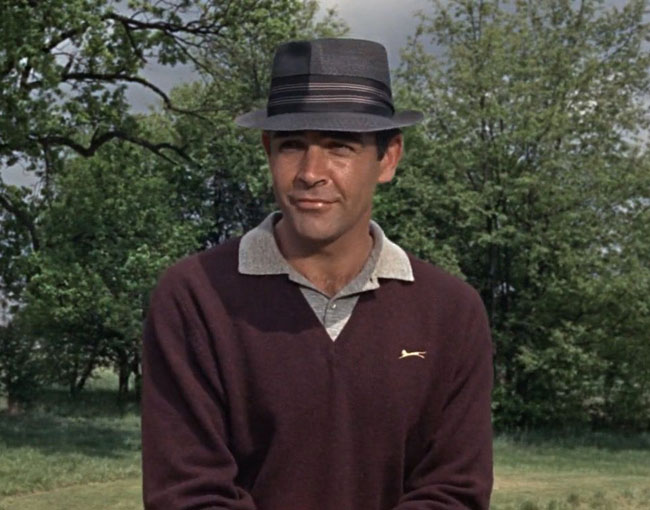 The reissue here is one that comes with attention to detail. Slazenger examined countless photographs, design sketches, and period garments to get it just right in terms of colour and weave, as well as getting the logo exactly as it was in the 1960s.
The result is this limited edition Merino wool James Bond Goldfinger sweater, available in sizes from small through to XXL. But it doesn't come cheap I'm afraid. If you want it, you are looking at €158 online and directly from Slazenger Heritage. But if you are a Bond fanatic, it might be a price worth paying.
Find out more at the Slazenger Heritage website
Love His Knibs? If you enjoy what you read and want to support the site, you can always Buy Me A Coffee.