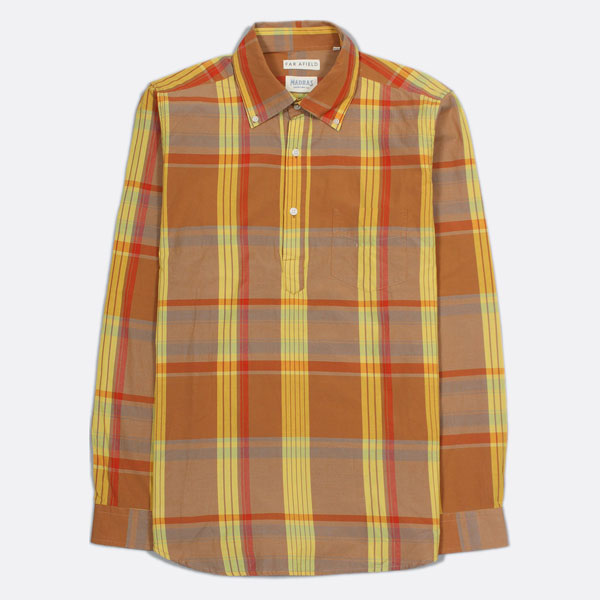 If it looks familiar, it's because something similar has been on the site. But not these Far Afield x Madras Shirting Co long-sleeve popover shirts.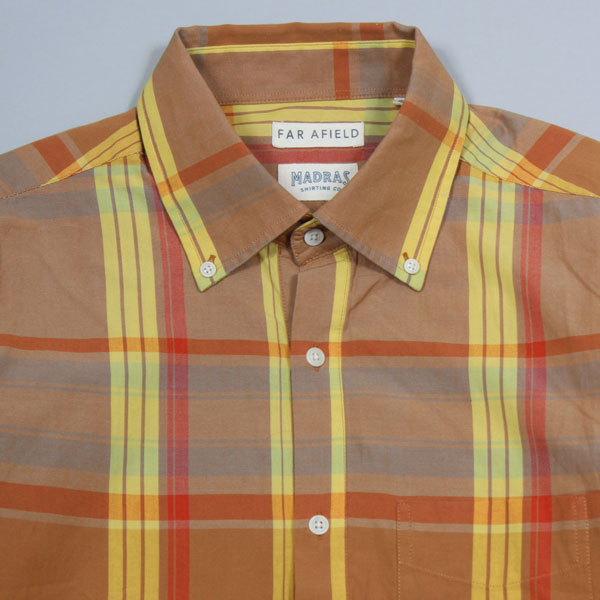 You are probably thinking of the short-sleeve versions of these shirts, which were available in the camel colour scheme you see here, as well as a blue variation. In fact, they still are available in limited sizes if you want to check them out.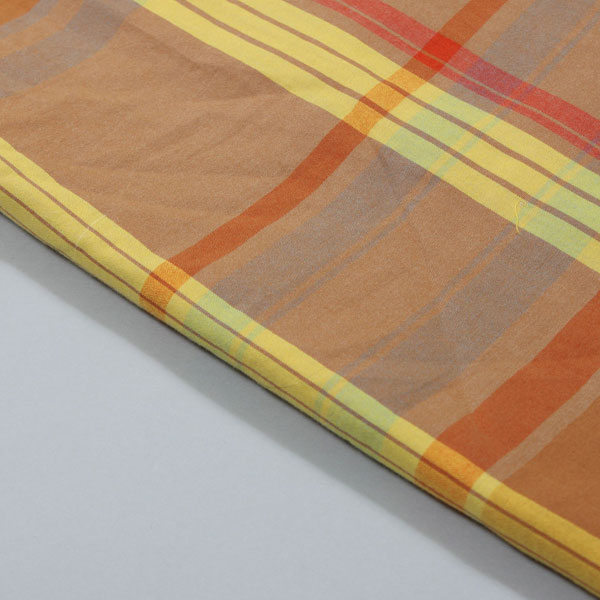 If you prefer a longer sleeve, have a look at the shirts here, which are new additions to the Far Afield range.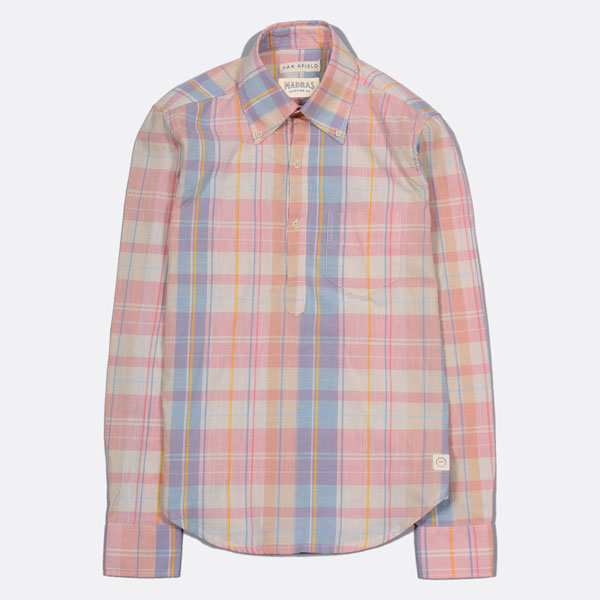 Take your pick from the two very different colours you see here, the camel in cotton and the pink being a linen shirt. Both have the half placket, as well as a 2.75-inch collar and mother of pearl buttons.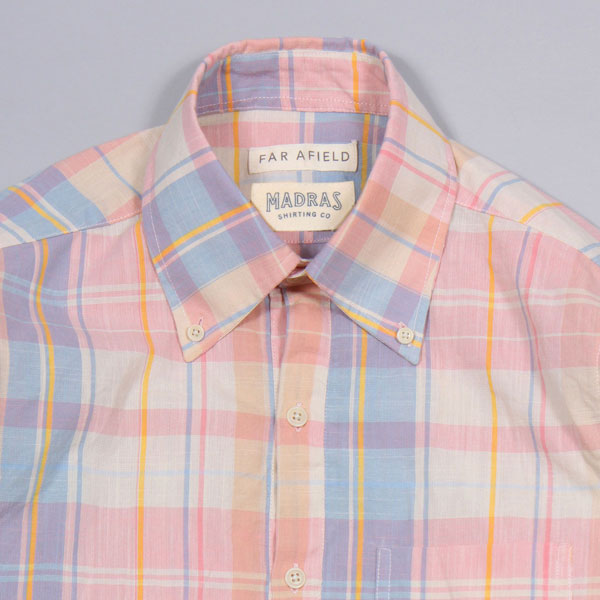 The shirts are in a regular fit and described as 'true to size'. Check the size guide for detailed measurements and as for price, they sell for £70 each.
Find out more at the Far Afield website