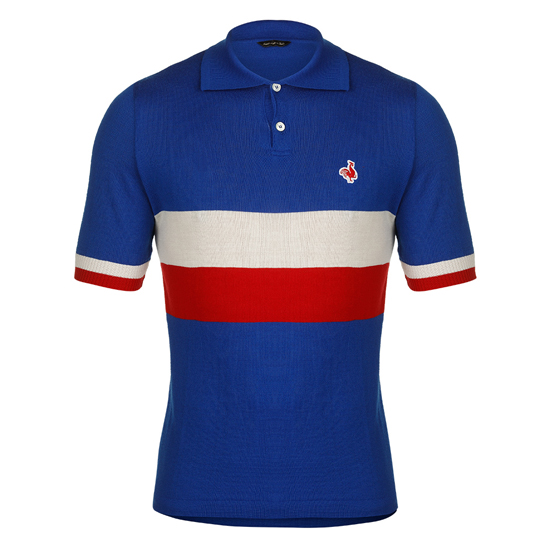 It has been busy on the site of late, but the His Knibs 20 most popular posts of 2018 are the ones that really hit the mark this year.
Note that I independently selected any featured products in this article. However, if you buy from one of my links it may be an affiliate and I may earn a small commission.
Thanks to everyone who visited the site this year. I took a risk in killing off the old site in an attempt to create something a little more mobile-friendly and had to sacrifice a lot of content as a result.
But thankfully, everyone stuck with me and I've been able to spend more time keeping the site updated. Bigger and better things are planned for 2019, possibly even some kind of shopfront. More on that as and when. But for now, check out the most popular content of 2018. In reverse order, of course…
20. De Marchi vintage-style cycling jerseys (pictured at the top of the page)
Classic cycling gear, always a winner.
Especially when it looks as good as this range. from a company that has been making shirts for over 70 years, these are premium shirts in the styles of those worn by icons of the sport. Great for riders and casual wear.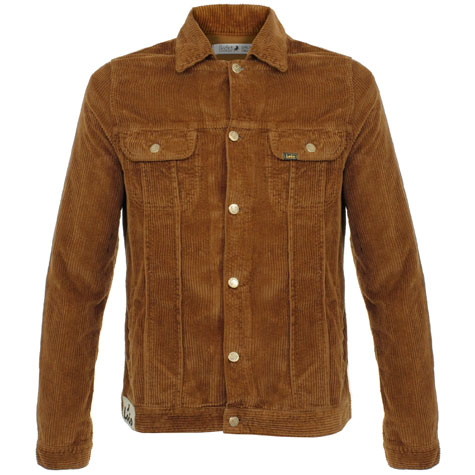 19. Lois corduroy jackets
Popular a couple of years back and back on the shelves in 2018.
Thin cord or jumbo cord, as well as different colours and all with a timeless shape/cut. Can't really go wrong with one of these, especially for the money.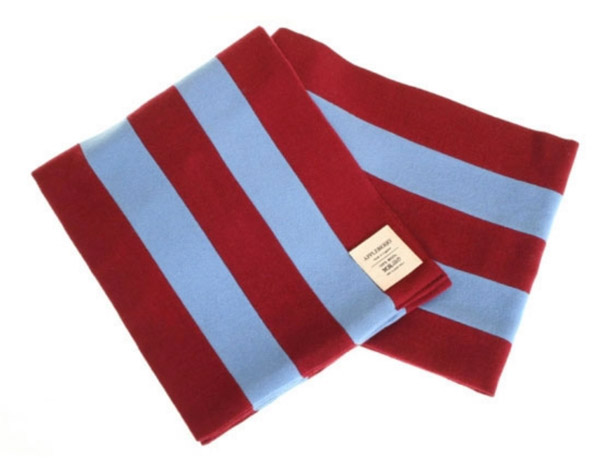 18. Appleberry college-style football scarves
I love a college scarf, but if you regularly go to the match, even better.
Yes, these are classic college scarves in the colours of your favourite football team. 100 per cent unofficial, but who cares? It probably keeps the price down a bit.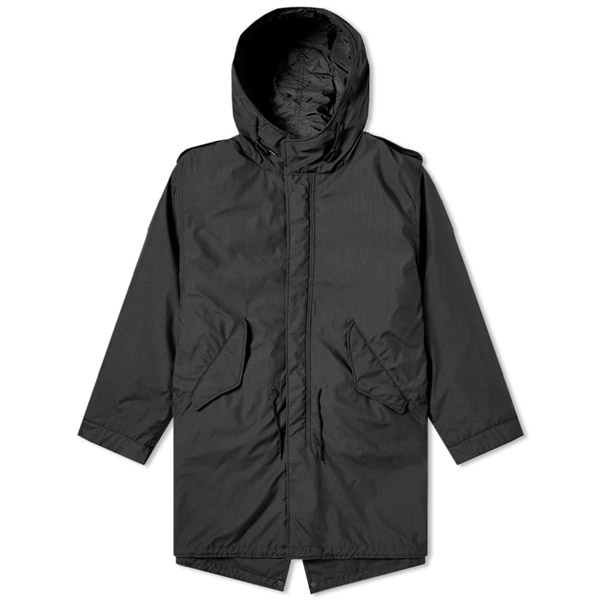 17. Beams Plus M51 Down Parka
Pretty sure I saw this at a reduced price in the sales.
Which makes it an even better buy. Beams is probably my favourite label right now, not least for their shirts. But this rework of a mod classic is perfect for the time of year and with bags of quality and style.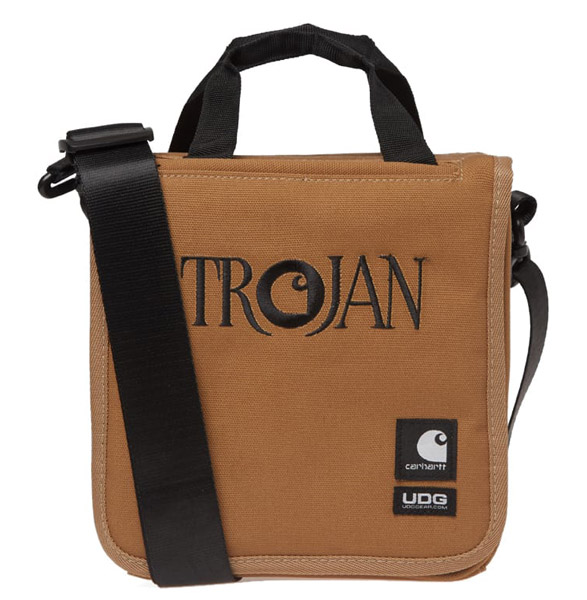 16. Carhartt x Trojan 7-inch record bags
These were part of a much wider collaboration, but the record bags were the popular item by some distance.
Trojan branding with a more subtle Carhartt label, they are great for 45s, but would probably work for more general use too.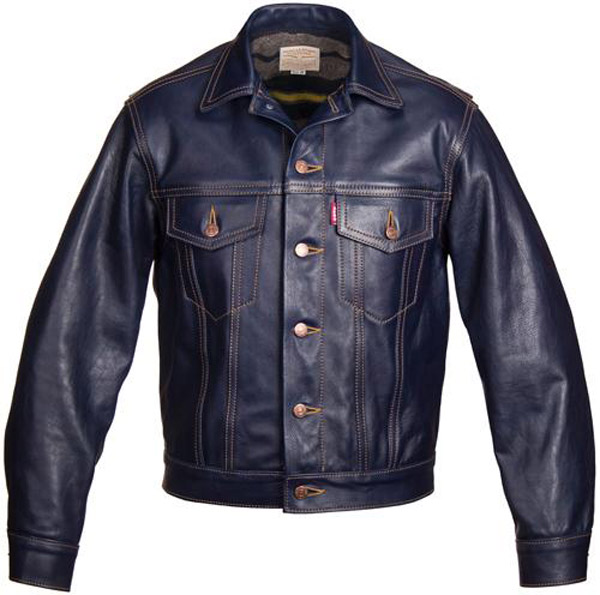 15. Aero 1960s-style Type III leather jacket
Aero always does these classics so well.
This one could easily pass for a Levi's original, but this is an in-house take in a premium leather and with a blanket lining. Yes, it will keep you very warm.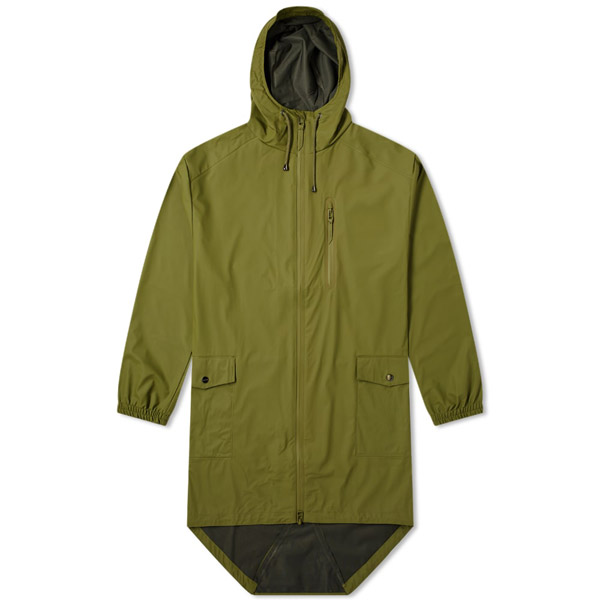 14. Rains Parka Coat
The parka was a strong silhouette this year, with few more so than this Rains effort.
A company with a big reputation for waterproof clobber, but often with little in the way of style. That was remedied here with another rework of the fishtail parka. Technically strong and a good look too.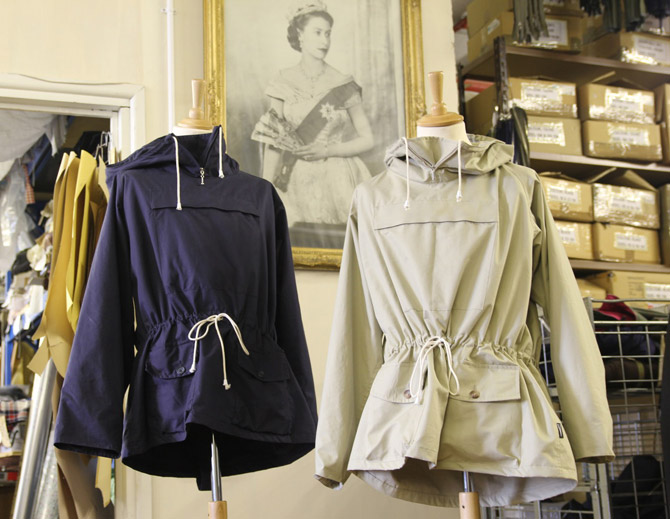 13. Heroes of Telemark: Alpine Smock by Lancashire Pike
The first of two mentions of this little-known Lancastrian maker.
This time a colder weather coat inspired by the smocks worn in the classic 1965 war movie The Heroes of Telemark. Individually made to a high standard, this isn't something you are likely to spot on someone else's back.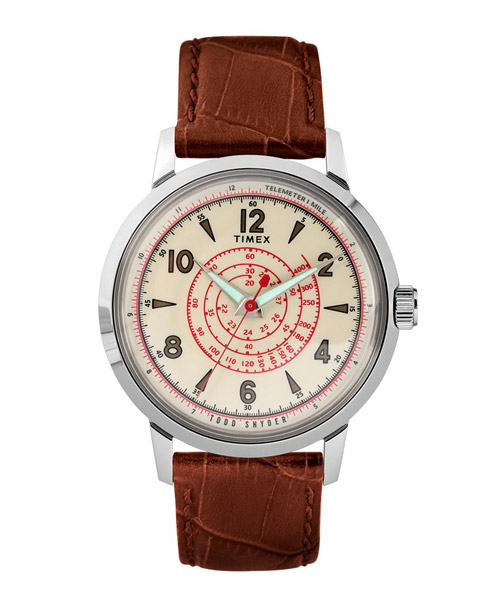 12. 1960s Timex x Todd Snyder Beekman watch returns
The Mod Watch reissue was big news a year or so back and it was followed up by a further collaboration, the Beekman.
The watch was originally produced back in the late 1960s and was notable for its 'curlicue tachymeter', which was designed to gauge the speed of passing objects and as such, was produced to appeal to racing enthusiasts. Back now and looking strong.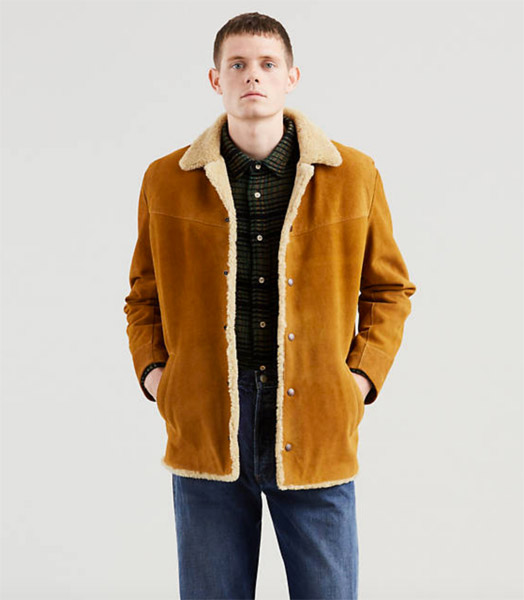 11. 1970s Suede Sherpa Jacket reissue by Levi's Vintage
A strong year for the Levi's Vintage range, with this one perfect for the winter.
Pitched as 'an authentic reproduction' of a 1970s Levi's suede car coat, with a genuine shearling lining and suede outer. Outside of that, a button front, western cuffs and…that's about it.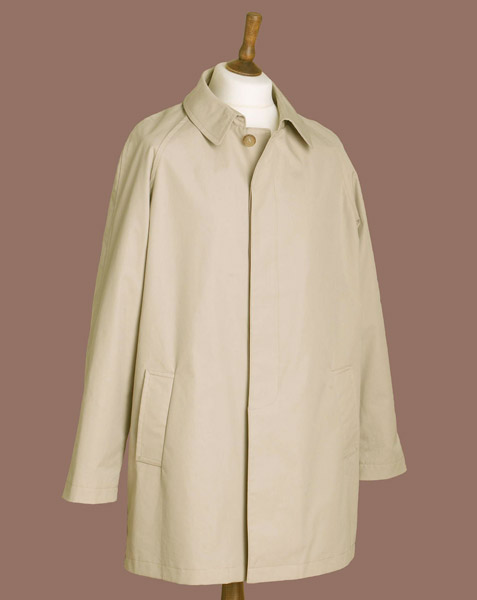 10. The Harry Palmer raincoat by Lancashire Pike
Another individually made item from Lancashire Pike and another movie classic.
Yes, the raincoat worn by Harry Palmer, specifically the coat worn by Michael Caine in the Funeral in Berlin movie – a button fly front raincoat made in single-layer L24 Ventile and lined in a retro changeant silk. Very cool.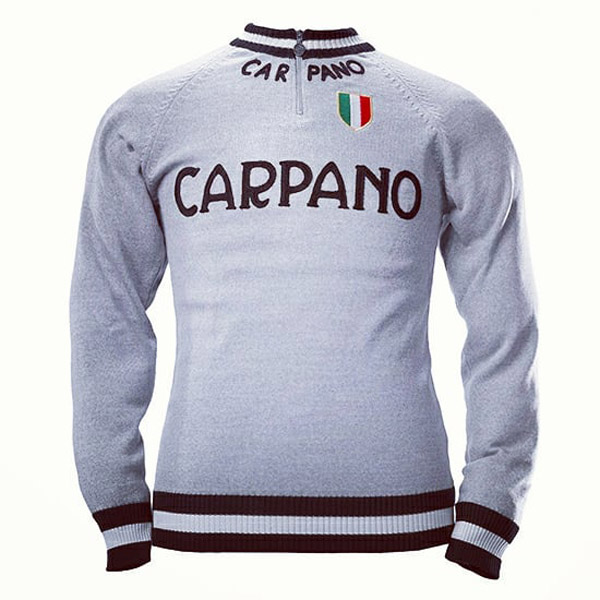 9. Carpano Merino Wool track top by Magliamo
More vintage cycling clobber from a maker that really does produce the goods.
A cold weather cycling top based around an Italian professional cycling team that existed from 1956 to 1966. Don't cycle? It looks good out and about too.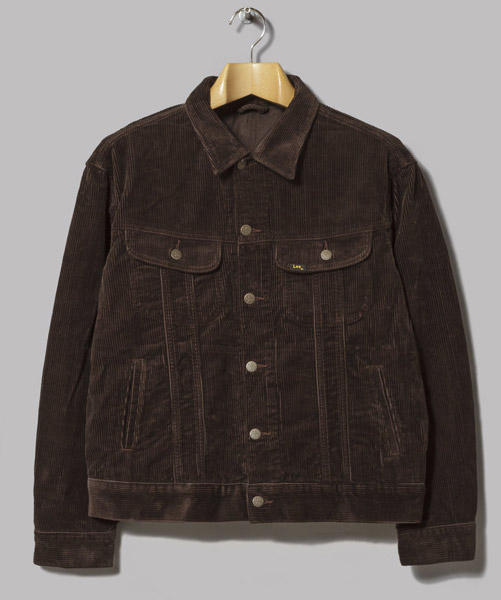 8. Oi Polloi x Lee Rider cord jackets
More cord jackets, thanks to this retailer collaboration.
If you liked the Lois ones, these should appeal too. Different colours, classic shape and if you move quickly, they are also in the sale at Lee too.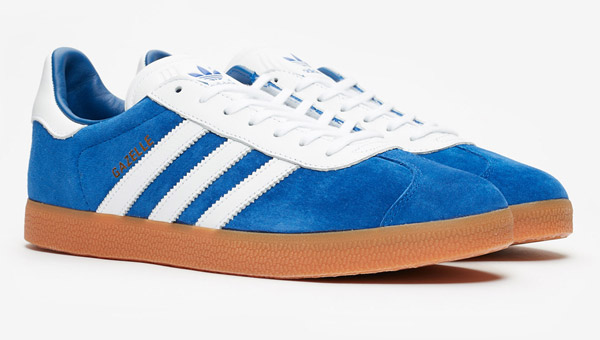 7. Adidas Gazelle trainers go back to basics in blue and red
2018 was the year Adidas got the Gazelle just right.
Well, they did for this reissue in a choice of red or blue, both with white detailing, not least with the white lace box. Again, you can get these in the sales right now (see earlier articles).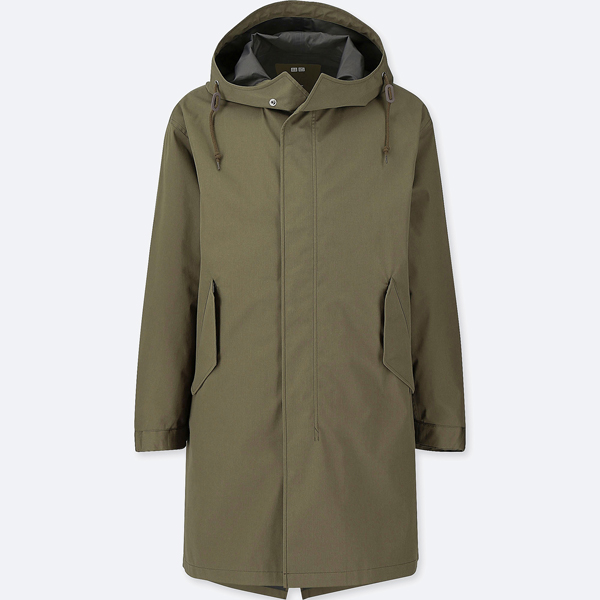 6. Blocktech Fishtail Parka returns to Uniqlo
Yes, another parka. A cheap one too.
Uniqlo only keeps stock of these for a short time, so you need to move when they do. An update on the classic military parka in black or green, it's a solid performer for a great price.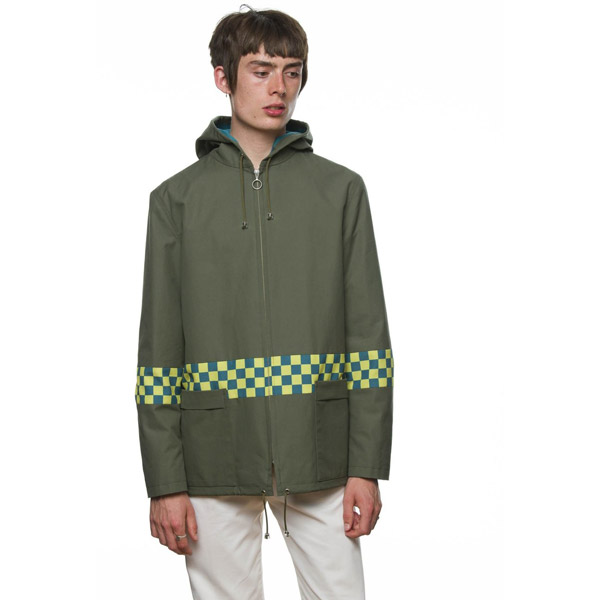 5. Style Council-inspired Anglozine Pause Windbreaker
A new label and one I meant to go back to. But this windbreaker is the only item I featured.
It is based on the Demob check stripe anorak, which was famously worn in the Style Council's Shout To The Top video. Various colours, but note that it doesn't come cheap.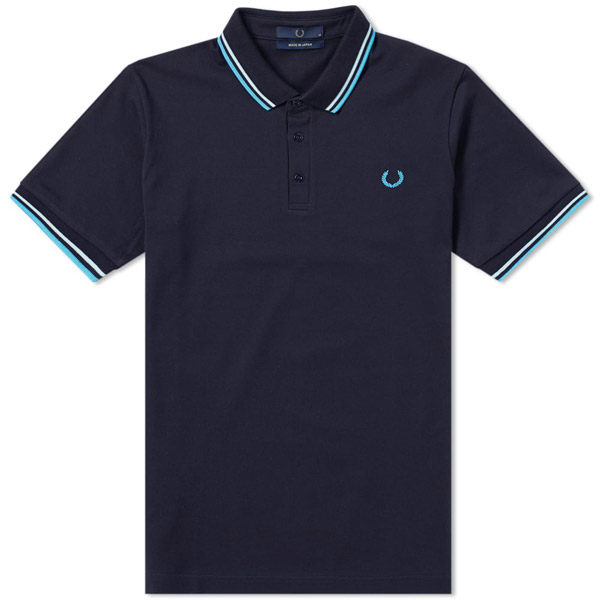 4. New Fred Perry Made in Japan polo shirts on the shelves
Everyone has their take on the best Fred Perry shirt. For me, this is up with the best.
Lots of new colours, great Japanese quality, a more refined collar and the 30 leaf Laurel Wreath logo. Just a little bit smarter.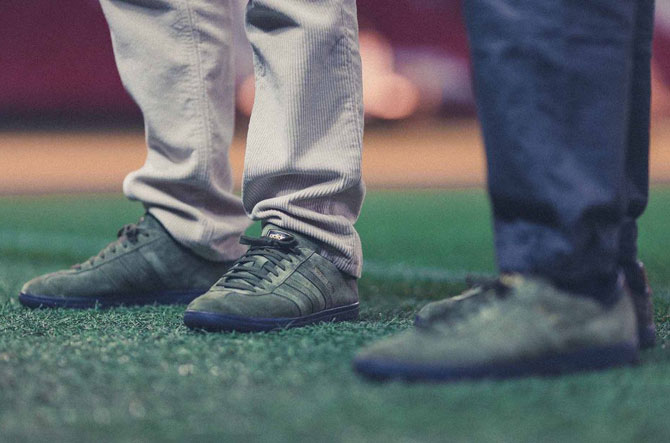 3. Adidas Newton Heath trainers land this week
All the talk when these came out was about the trouser length of the 'models'. But the shoes were the real stars. Very limited editions as part of a collaboration with Manchester United, they are likely to be doing swift business on eBay right now.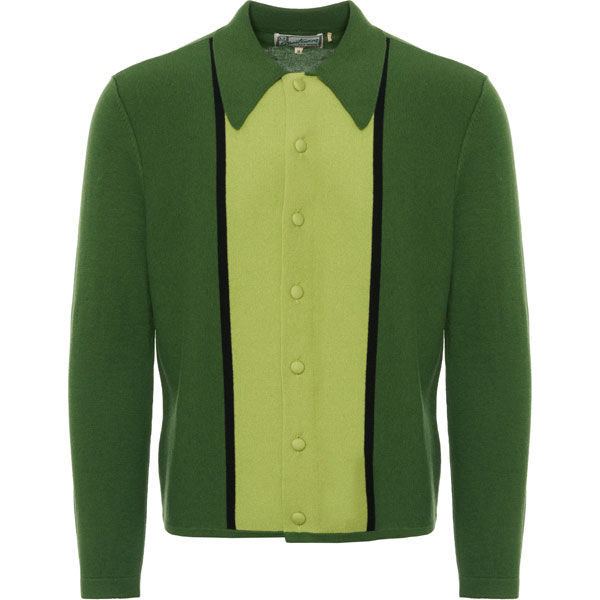 2. Levi's Vintage 1960s long sleeve knitted shirt
Just missing top spot was this 'love it or hate it' reissue from Levi's Vintage.
Obviously more love than hate, with the top having the authenticity buyers love even if the colour split the audience. Hard to find now.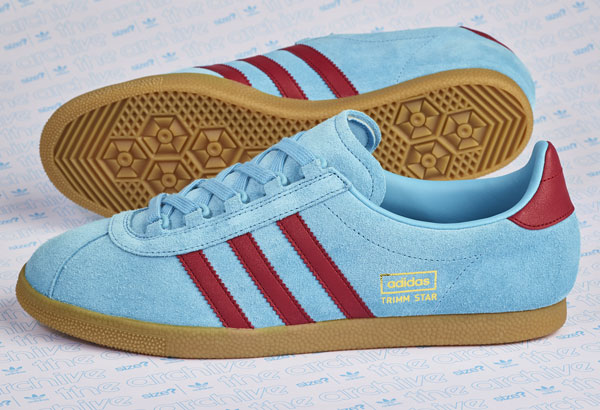 1. Adidas Trimm Star trainers in claret and blue
For many reasons, these were number one this year.
The much-loved style, the fact that it was only available in limited numbers and the colours, which obviously appeal to fans of certain clubs. Again, one that is commanding high fees on eBay right now. Note to Adidas – if you make more shoes in this colour mix, you will sell a lot more shoes.
That's it. See you next year!
Love His Knibs? If you enjoy what you read and want to support the site, you can always Buy Me A Coffee.