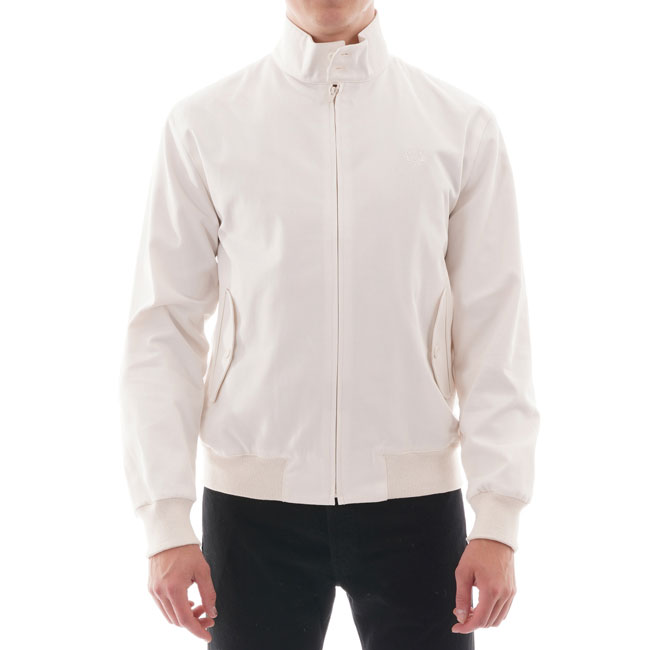 Note that I independently selected any featured products in this article. However, if you buy from one of my links it may be an affiliate and I may earn a small commission.
I have seen this classic in several shades, but I don't think I have seen a Fred Perry Reissues Harrington Jacket in white.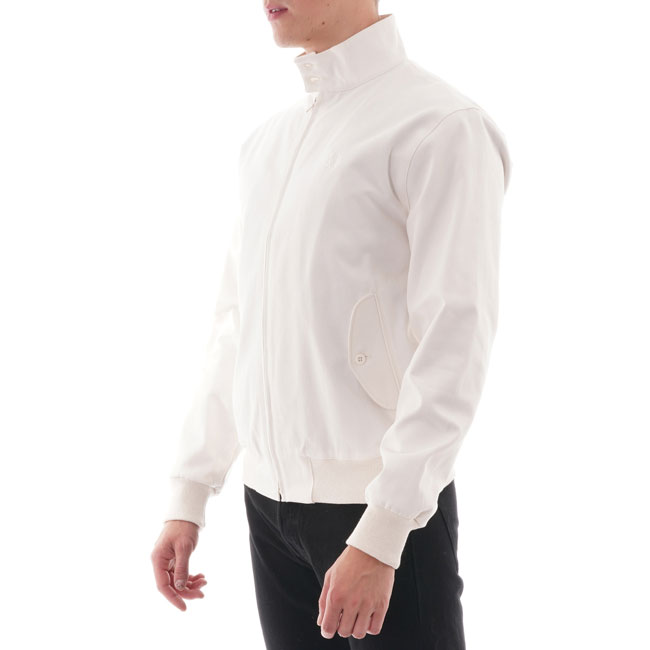 In fact, I don't recall seeing a Harrington by anyone in white (although officially the colour us 'ecru'). There could be a good reason for that. Practicality is the first thing that springs to mind. This is a white jacket and like all white items, there are issues with keeping them at that 'day one' level of whiteness. If you are careful and look after things, that's fine. If you aren't, this might go a little off-white more quickly.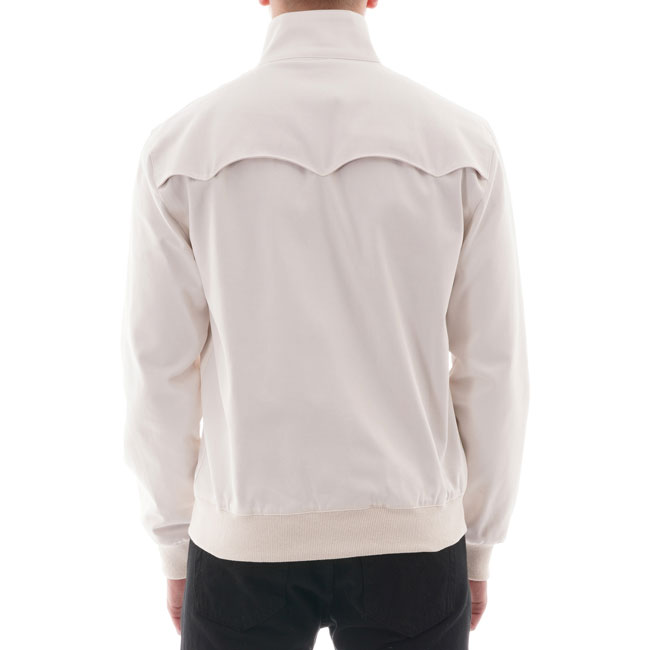 But there's no denying that this looks amazing in white. So if you can keep spillages to a minimum, it's an item that will catch the eye.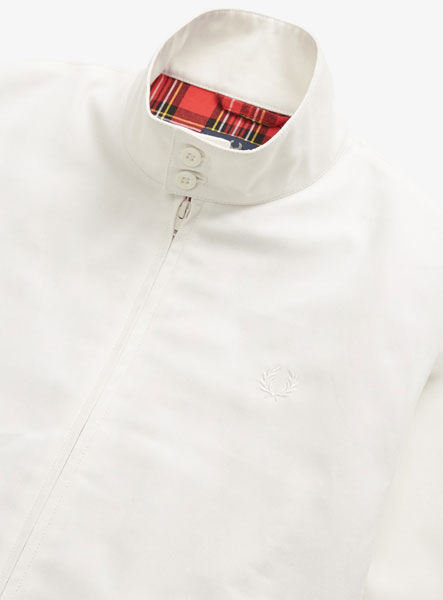 Of course, this is still a Harrington Jacket, one that's identical in design to all the others in the Fred Perry Reissue range in darker colours. That design isn't a million miles from the classic Baracuta jacket, but with a couple of tweaks to keep it apart.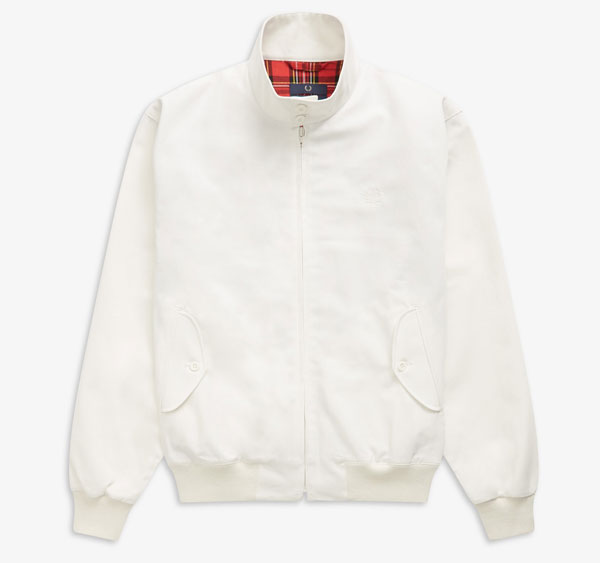 The first of those is that colour, but also the Fred Perry Laurel Wreath logo (which is there, but in white against the white background), Fred Perry's own tartan and a slightly different 'cut'.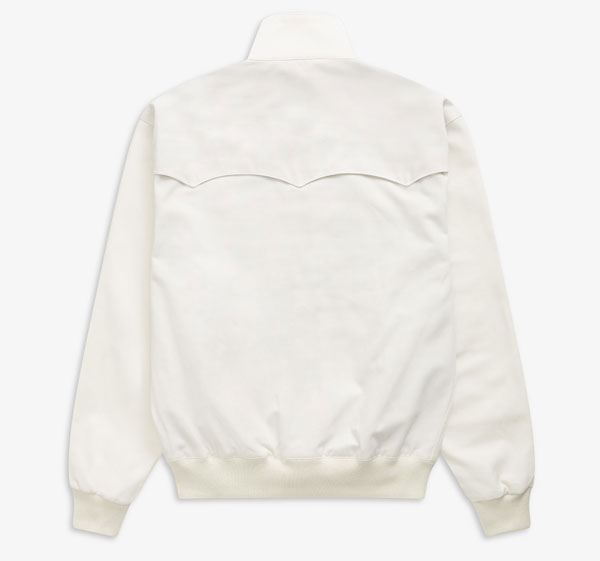 Other classic features are in the button side pockets, the two-button collar and the umbrella vent on the back.
I think a couple of the darker colours from last season are still in the End Clothing Sale if they have your size. But if you want this one, it's a new arrival and full price for £195 in all sizes.
Find out more at the Stuarts of London website
Love His Knibs? If you enjoy what you read and want to support the site, you can always Buy Me A Coffee.