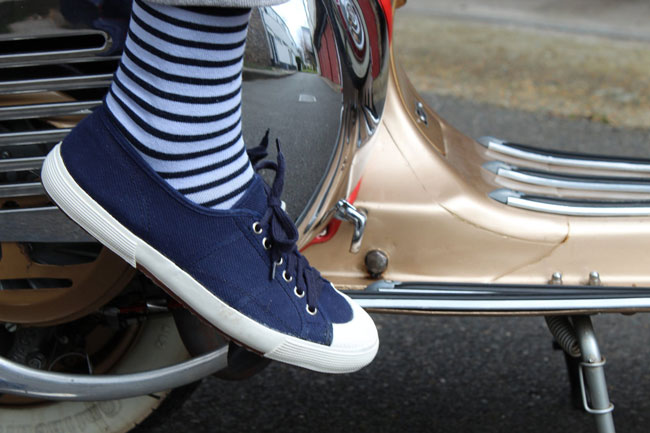 Note that I independently selected any featured products in this article. However, if you buy from one of my links it may be an affiliate and I may earn a small commission.
If they look familiar, it might be because the vintage Italian naval deck shoes at Ham Yard Vintage have been widely copied.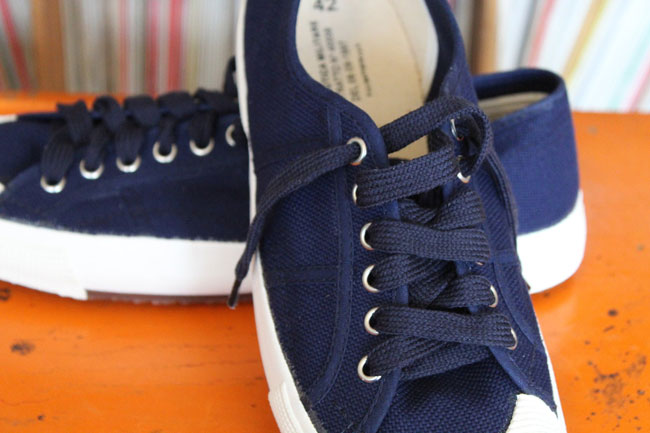 The deck shoe and specifically, the canvas deck shoe, is pretty much all over. Especially when summer comes. A lightweight shoe that's great for wearing out and about, whatever the occasion. I could probably do a top 10 of some of the best out there and if I did, this would be top of the pile.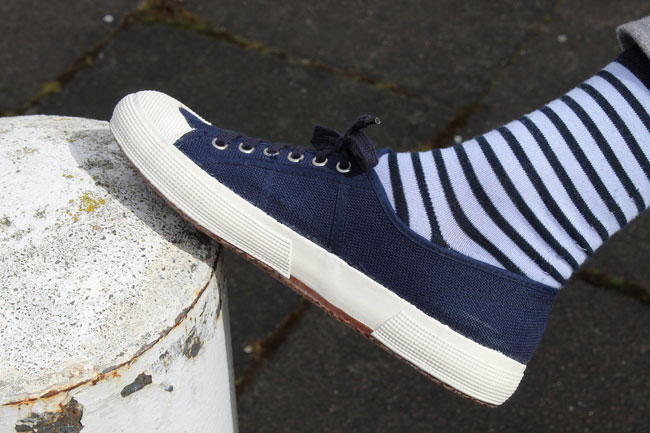 This stash of vintage deck shoes has been discovered by the always-excellent Ham Yard Vintage. if you read the Modculture site you might well have seen the 1960s bowling shoes and particular the wonderful 1960s deadstock Breton tops, both of which are worth checking out. In short, they find interesting vintage items and quite often, pieces that haven't been worn for decades.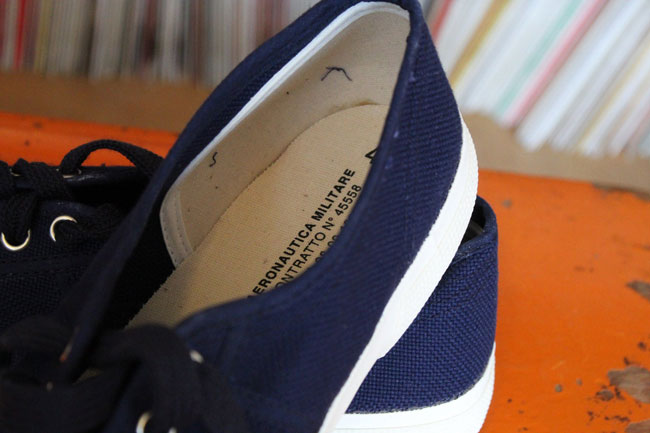 I'm not sure how old the deck shoes are here, but they definitely have some age to them and authenticity you will struggle to find in modern-era reproductions.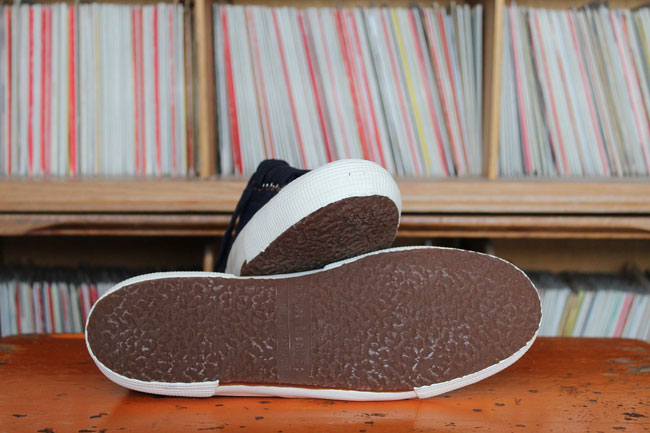 What you get is the no-nonsense military shoe with a navy blue canvas upper, a rubber sole unit, some ridged detailing on the rubber and metal eyelets holding what look like black laces.
Not quite unique as there are a number of pairs up for grabs in a variety of sizes. But it's unlikely that you will see many people wearing the same ones if anyone at all. And isn't that what it's all about sometimes?
£48 is the price if a pair.
Find out more at the Ham Yard Vintage Etsy website
Love His Knibs? If you enjoy what you read and want to support the site, you can always Buy Me A Coffee.