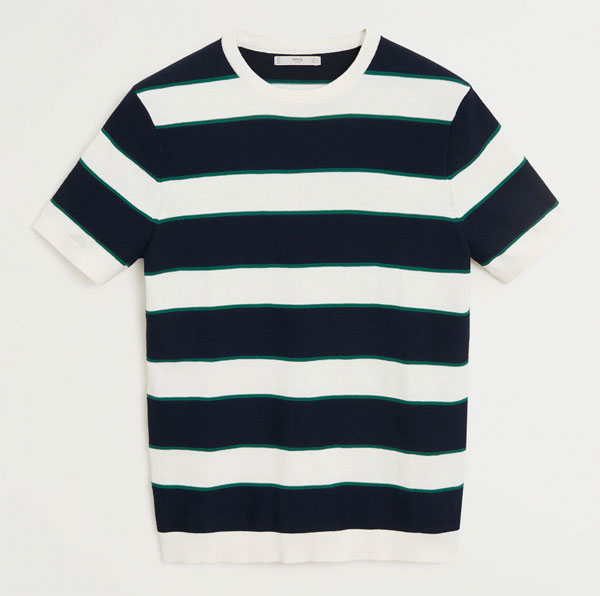 Note that I independently selected any featured products in this article. However, if you buy from one of my links it may be an affiliate and I may earn a small commission.
The joy of a tip-off. Which is why I am currently writing about this vintage-style striped knitted t-shirt at Mango.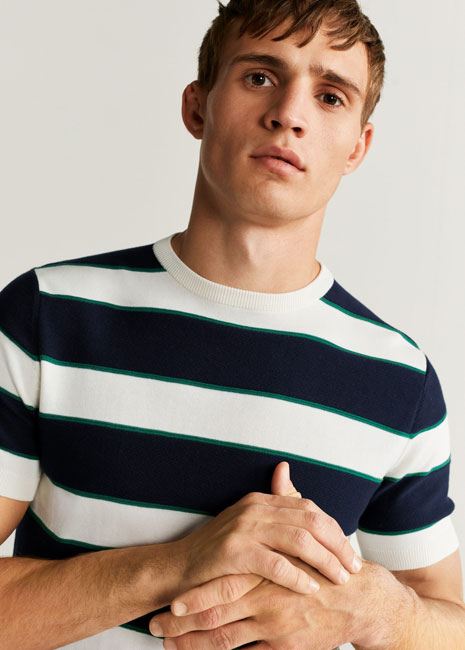 As you might know, I recently did a 10 of the best classic striped t-shirts round-up and as a result of that, got a comment off Rafa pointing out that Mango has some good quality striped tops (and more besides) for not a lot of cash.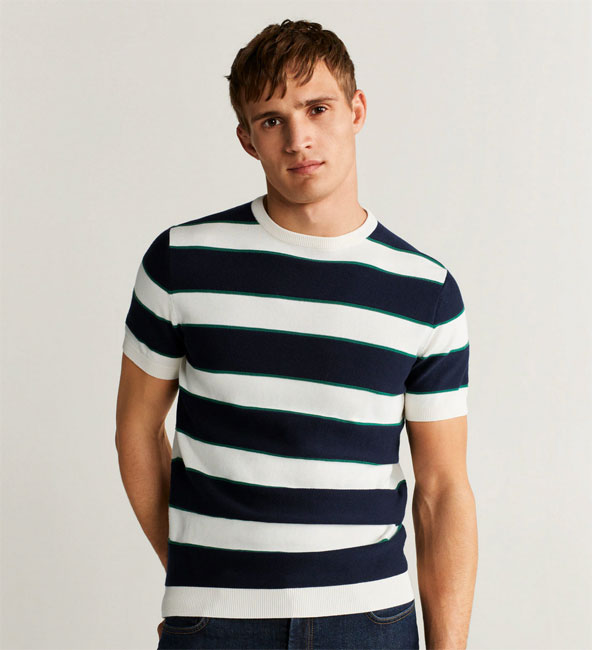 I've never really looked at the men's Mango range. In the UK it was pitched solely as a women's retailer for years, with the men's range only arriving much later down the line. I wrote it off without a second glance. But I have had a look today and it does do some interesting designs for the right money. High street money.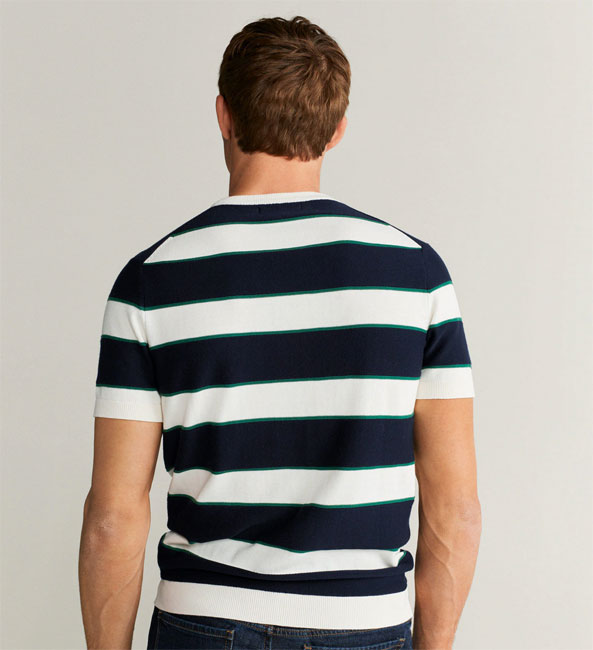 Feel free to check out the range, which does include some good-looking striped t-shirts for modest money, The striped knitted t-shirt I am featuring here is the priciest. But still on the side of affordability.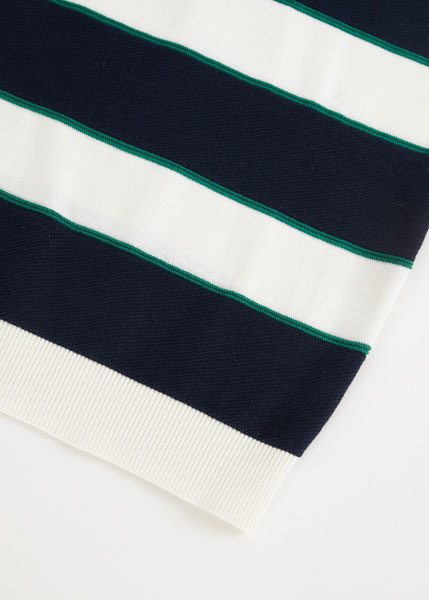 It has a great look, packing a mid-1960s, possibly ivy league look. In short, it could pass for a vintage design. But this is new and high street and available in a full range of sizes.
it is what it is, a knitted cotton top with finished collar, hem and cuffs, as well as an appealing stripe design. That's pretty much it. Well, apart from price, which is £29.99.
Find out more at the Mango website
Love His Knibs? If you enjoy what you read and want to support the site, you can always Buy Me A Coffee.