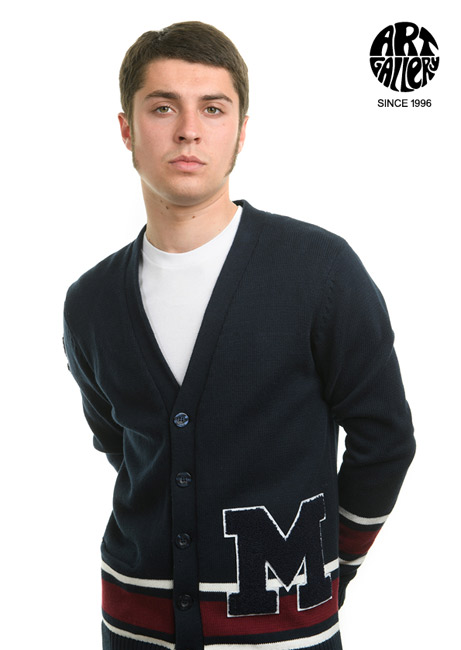 Note that I independently selected any featured products in this article. However, if you buy from one of my links it may be an affiliate and I may earn a small commission.
This Mumper Letterman-style cardigan by Art Gallery Clothing is a limited edition in all of its colours.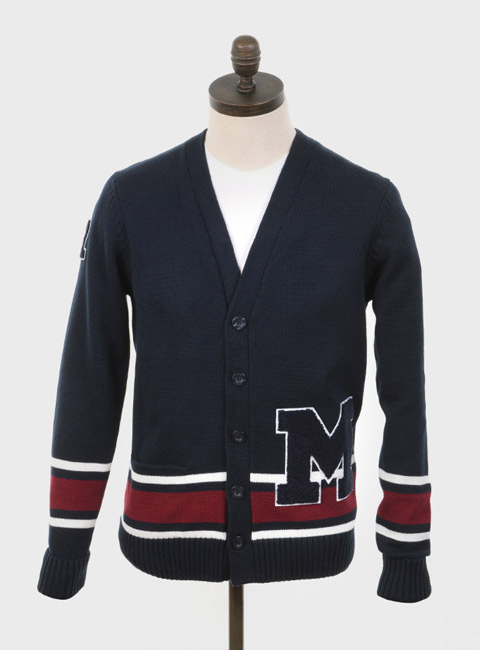 It's a design by Art Gallery Clothing, which usually goes down the 'mod' route when it comes to knitwear, alongside Mark Baxter, aka The Mumper of SE5 and general man about London town. You might well know him as one of the movers behind the John Simons – A Modernist documentary too.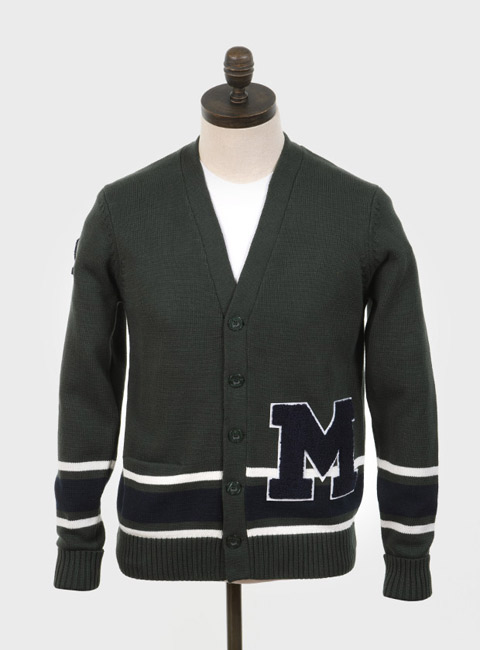 It's an interesting departure by AGC too, offering something more ivy league, although the Letterman style goes back as far as the 19th century if you want to follow the trail. But you would ordinarily connect the Letterman-style cardigan with collegiate wear of the 20th century, especially the mid-20th century.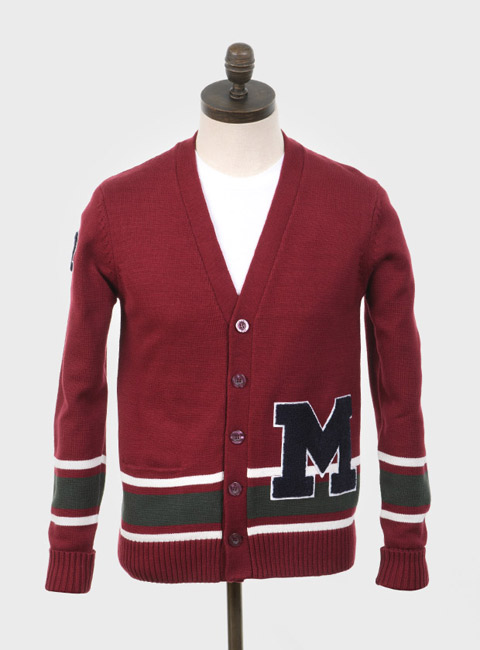 As I said, plenty of colours, as you can see here, with each cardigan complete with the expected v-neck and button front, along with contrasting stripes across the waist and arms, the 'M' letterman patch on the front body and a '62' Letterman style patch on the right sleeve. A front pocket and fold back cuffs finish things off.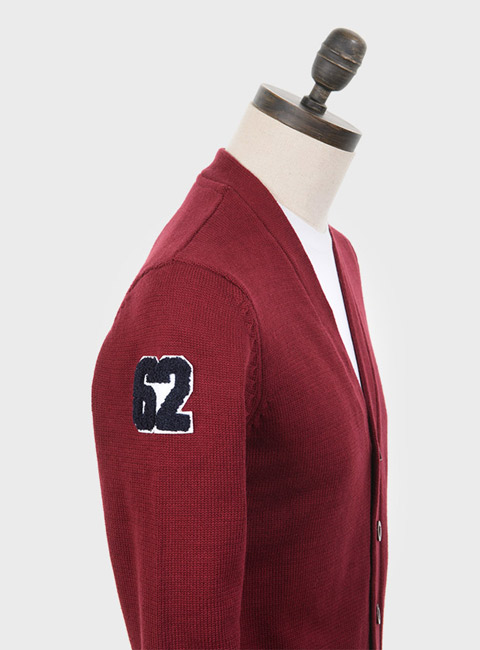 100 per cent cotton construction and as a result of that finish, perhaps cheaper than you might expect. You can pick up this Letterman-style cardigan for £79.
Find out more at the Art Gallery Clothing website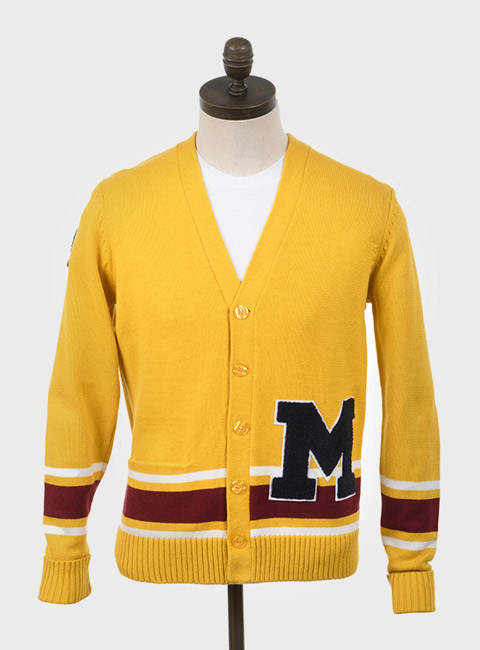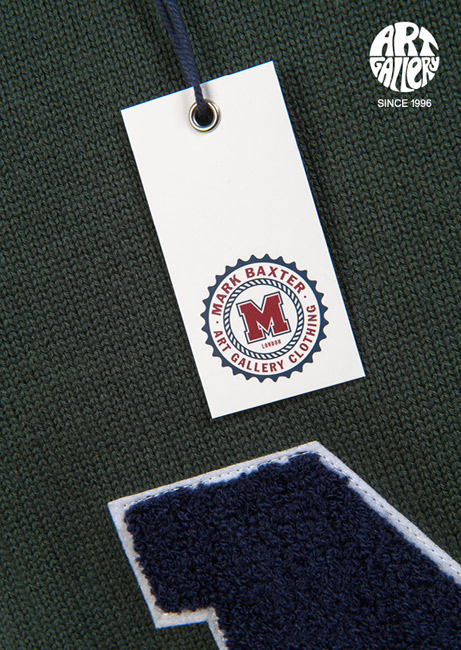 Love His Knibs? If you enjoy what you read and want to support the site, you can always Buy Me A Coffee.