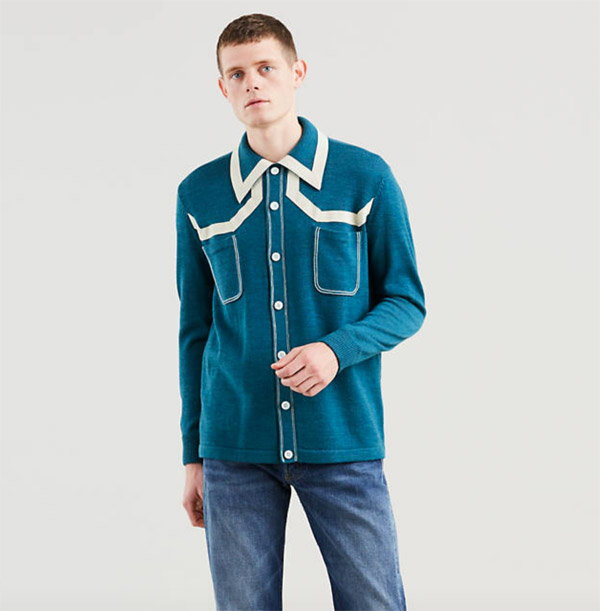 Another from the recent Levi's Vintage collection, the Isaacs knitted sweater is also another eye-catching gem.
Note that I independently selected any featured products in this article. However, if you buy from one of my links it may be an affiliate and I may earn a small commission.
Of course, the last item I featured was the 1960s long sleeve knitted shirt, which was incredibly popular a few weeks back. Will this one be as popular? I'm not sure.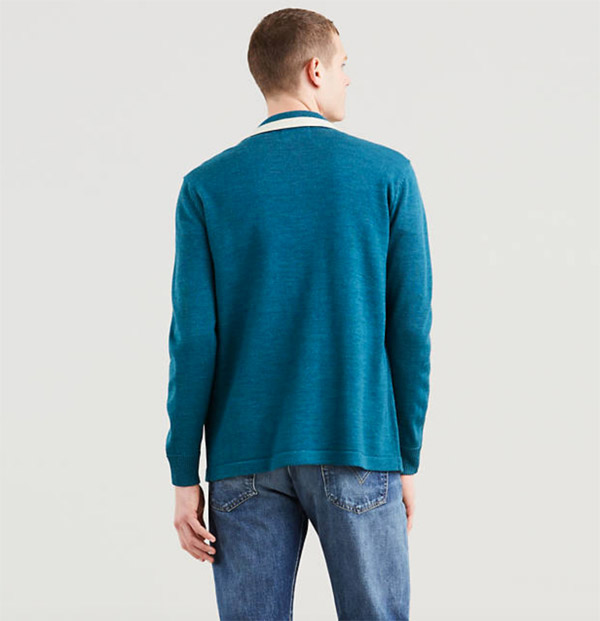 This one is a little bolder in its design, perhaps a little too much for some. But I personally love the 1960s, possibly 1970s vibe of this one (the range is rude boy inspired), as well as that lovely blue colour.
As for the design, it's a merino wool blend, with suede-ete trim framing along the collar, yoke and pockets. Two chest pockets by the way, plus some contrasting buttons.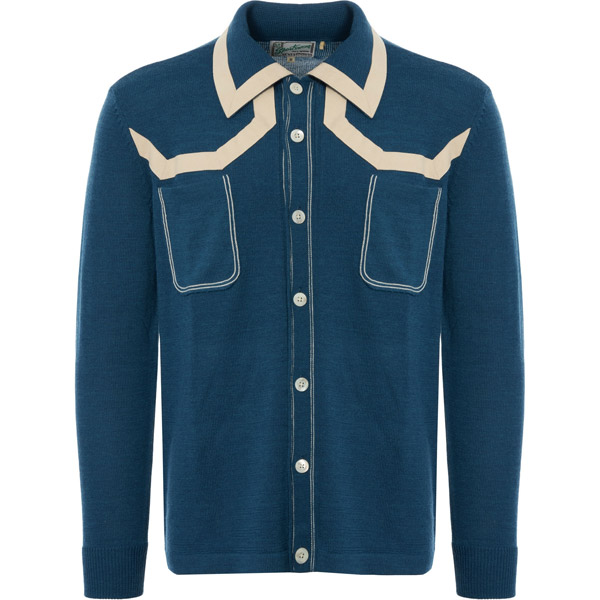 Like all of the Levi's Vintage range, these archive reproductions don't come cheap at all. But if you want one, it is available online for £200.
Find out more at the Stuarts of London website
Note that it's also available directly from Levi's for the same price, but I'm not sure the do free postage.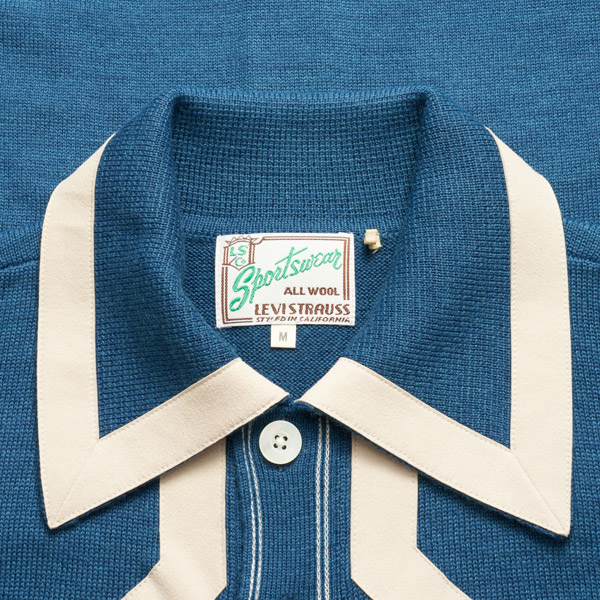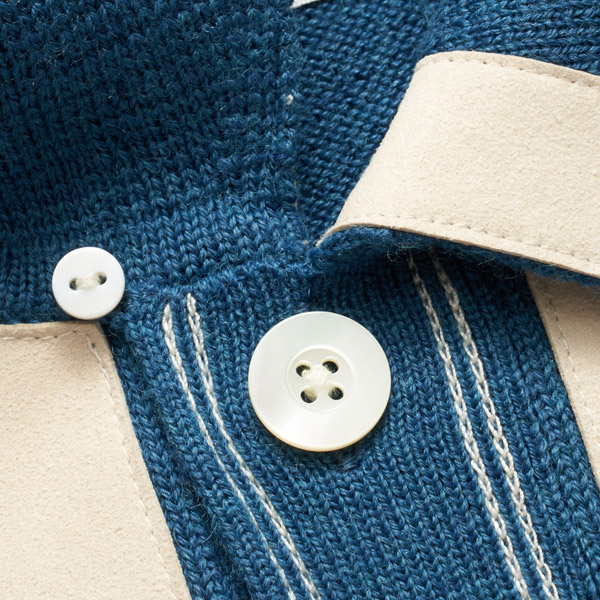 Love His Knibs? If you enjoy what you read and want to support the site, you can always Buy Me A Coffee.