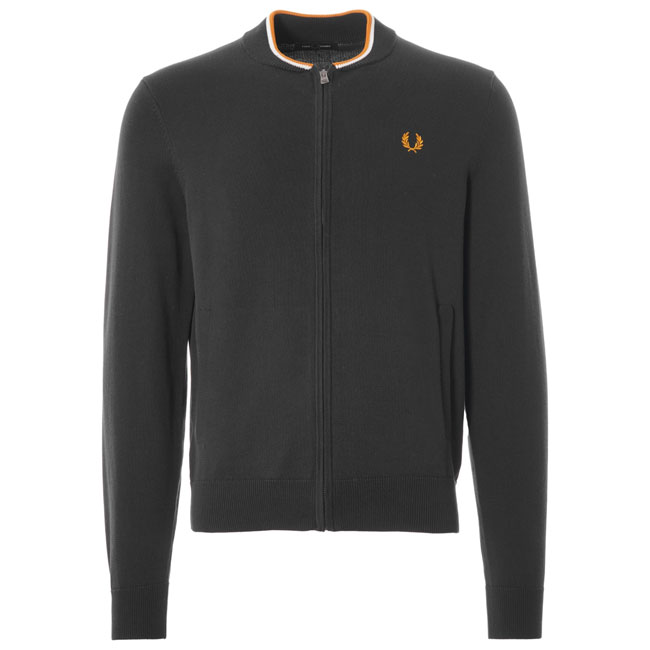 I think the colour as much as the design appeals when it comes to this new knitted zip-through bomber by Fred Perry.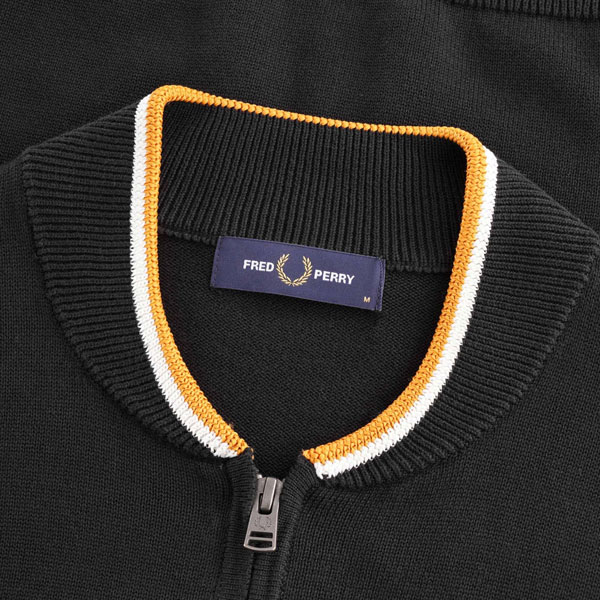 Not sure if this is a new design. It actually reminds of the recent Matchday Bomber Jacket by the same label, albeit with less bulk and a more subtle colour. A touch of the Tennis Bomber Jacket about it too.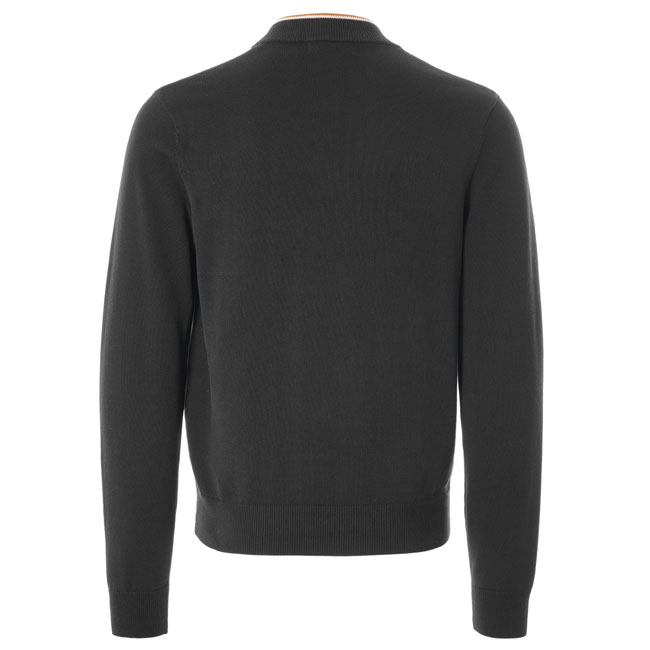 Yes, the colour. As I said, I'm quite drawn to it, which is down as black, but with some white and mustard tipping for the collar. Less 'in your face' than the red Matchday, which is a big plus for me.
As for the design, it is 'less is more', a knitted top constructed from cotton with that mustard/gold tipping (you decide what the shade is). Outside of that, you are looking at a full zip front and a coloured Laurel Wreath logo.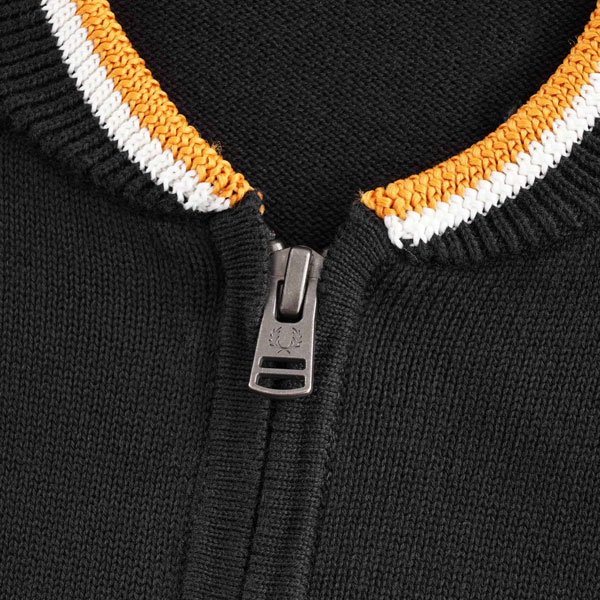 Versatile, as it works as both a knit and a casual jacket. Although it's probably more knitwear at this time of the year. Things are only going to get colder. As for the price of the knitted zip-through bomber by Fred Perry, that's £130 and all sizes are available for this one.