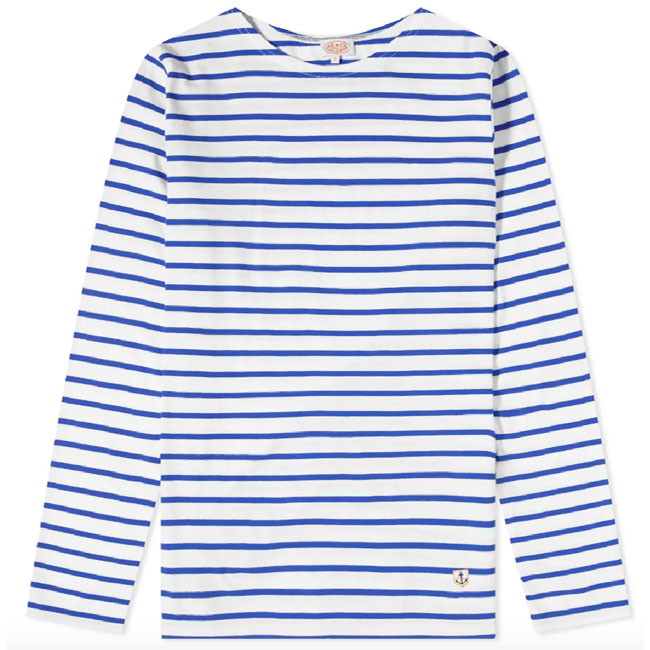 Note that I independently selected any featured products in this article. However, if you buy from one of my links it may be an affiliate and I may earn a small commission.
Timeless and useful pretty much all the year round. The Breton and striped tops by Armor-Lux are good value in the sale.
End Clothing seems to be having a bit of a clear-out right now, both with the classic Bretyon-style tops the label is perhaps best known for but also other designs too.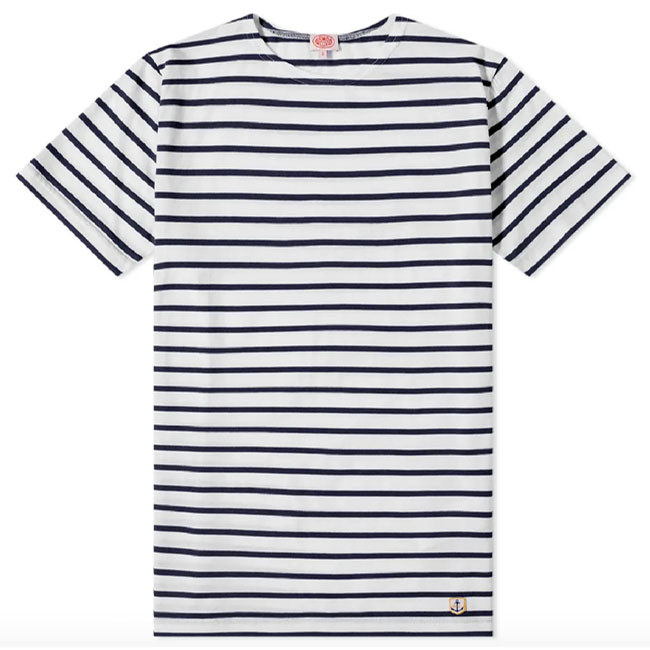 So if you are after one of its smock jackets or a more traditional striped t-shirt, it is worth checking out while the prices are low – and as cheap as half price. As I've said a lot recently, your future self in the warmer weather will thank you for it, and that warmer weather won't be long off coming. However, these are substantial enough to wear in colder weather too. These French tops are well-made and have a lovely feel to them.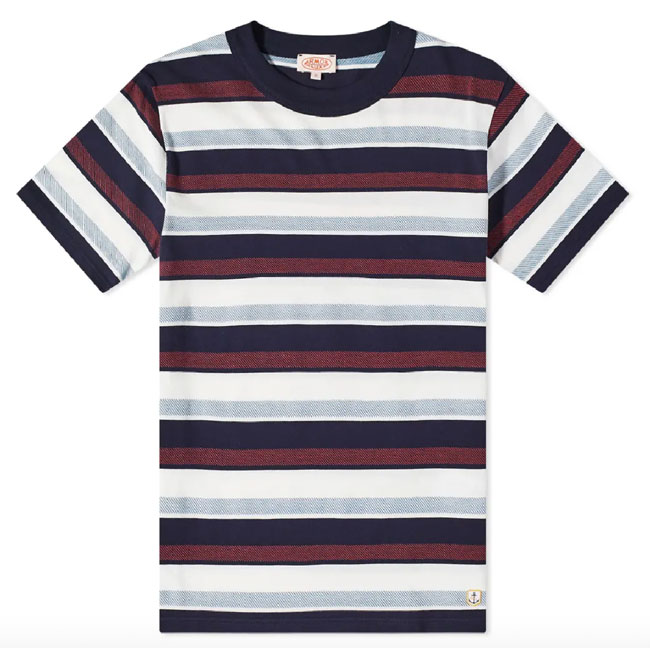 Anyway, if you see anything on this page, it's likely in the sale – along with many other items. There are 66 pieces in the End Sale for this label, so there must be something that appeals. And the good news is that many sizes are available in a good number, which isn't always the case.
So working down the page, The Armor-Lux Long Sleeve 73792 Mariniere Tee at the top of the page (the classic Breton) is down from £45 to just £29 in all sizes.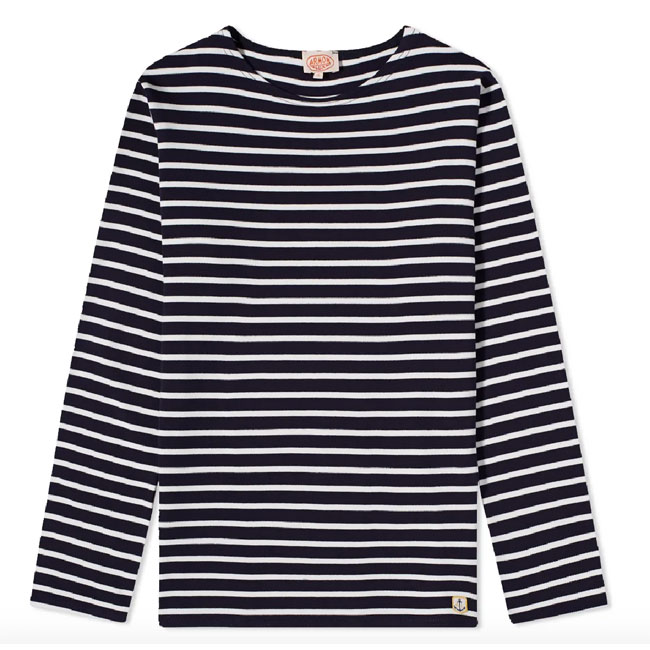 If you want a short sleeve, the Armor-Lux 73842 Mariniere Tee below is half price, down from £39 to just £20. Further down is the Armor-Lux Jacquard Multi Stripe Tee, down from £49 to £32, and the Armor-Lux 02297 Long Sleeve Mariniere Tee, down from £59 to £26.
As I said, there are loads more of these, including sweatshirts and smocks too. Have a browse at the Armor-Lux Sale at Ende Clothing.
Love His Knibs? If you enjoy what you read and want to support the site, you can always Buy Me A Coffee.