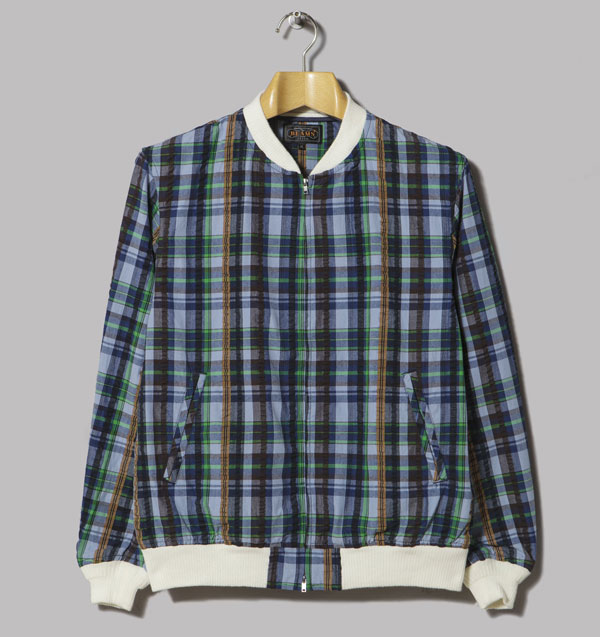 Spotted this a while back on preview, but now the Beams Plus Coolmax seersucker bomber jacket is finally available to buy.
In fact, most of the Beams Plus spring/summer range seems to be hitting the shelves. Although annoyingly, not quite all of it and not all at one place. So you might have to shop around if you want to see it all.
So far, the 1960s-style knitted polo shirt has yet to show, but I live in hope. But the other piece that caught my eye – this jacket – has just landed at Oi Polloi.
If it looks familiar, that might be because Uniqlo made something similar last year as part of the JW Anderson collaboration. That was cheaper, but not quite as sharp as this one. Knowing Beams Plus, this is likely to be a far better quality item too.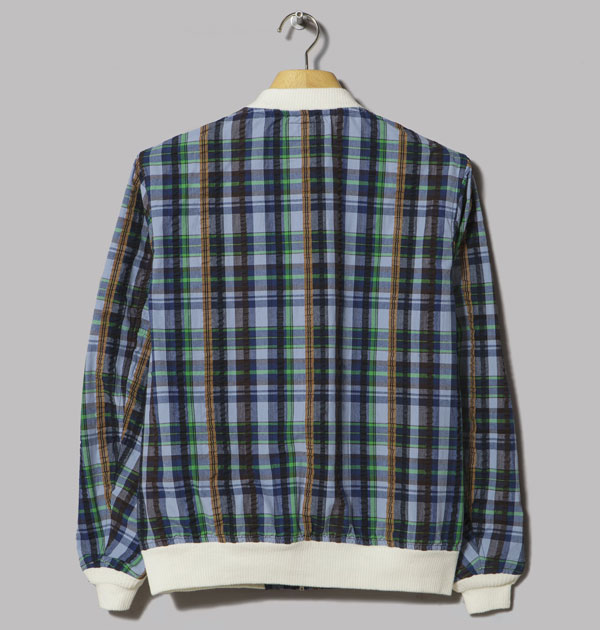 Based on a 1960s classic (like so much of the Beams range), the jacket here is made of a breathable Coolmax seersucker cloth that already gives it the edge on that Uniqlo jacket.
It also has full zip fastening, a ribbed neck, cuffs and hem (in a contrasting off-white) and two slash pockets. The colour is very much in that love or hate category. Personally I love it.
But it doesn't come cheap, selling for £223.