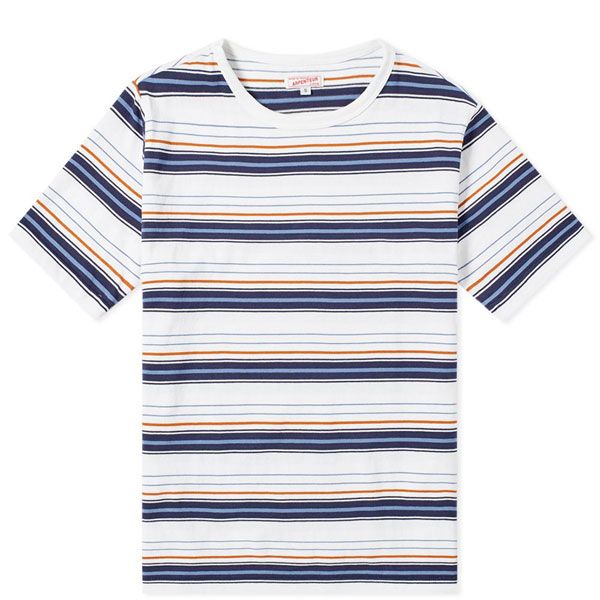 Another warmer weather option in the form of these Arpenteur Match jersey stripe t-shirts.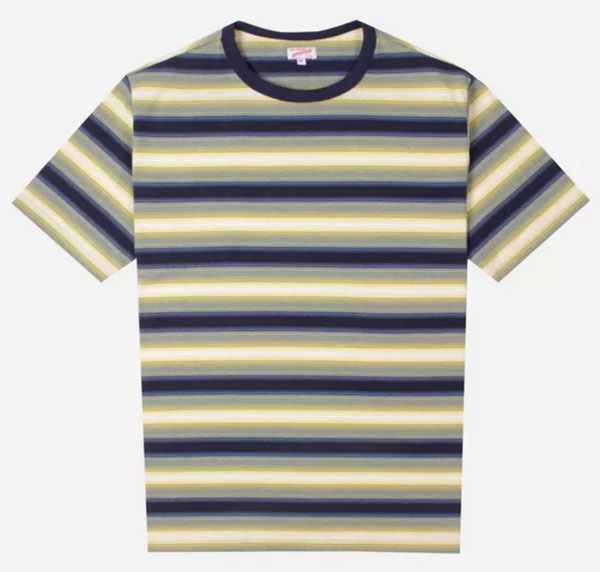 Warm and well made. Arpenteur is a label out of France known for the quality of its clobber. This isn't the cheapest striped t-shirt on the shelves, but it is one of the better-made ones.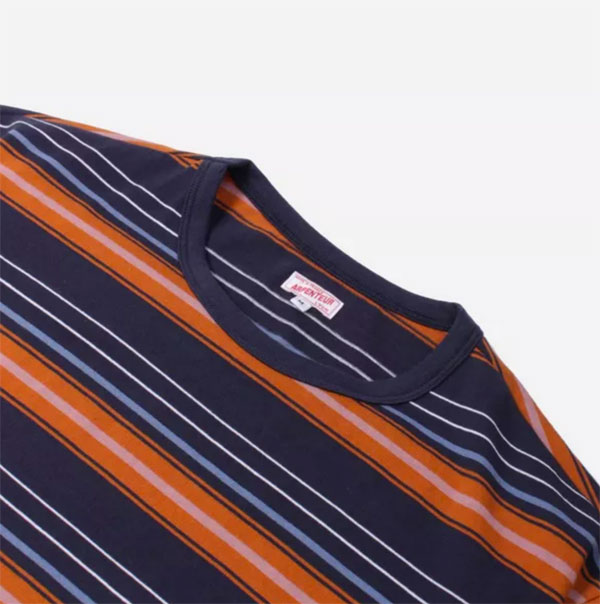 There's a touch of the vintage about these t-shirts too. From the label to the stripe design and the construction, this is something of a heritage look.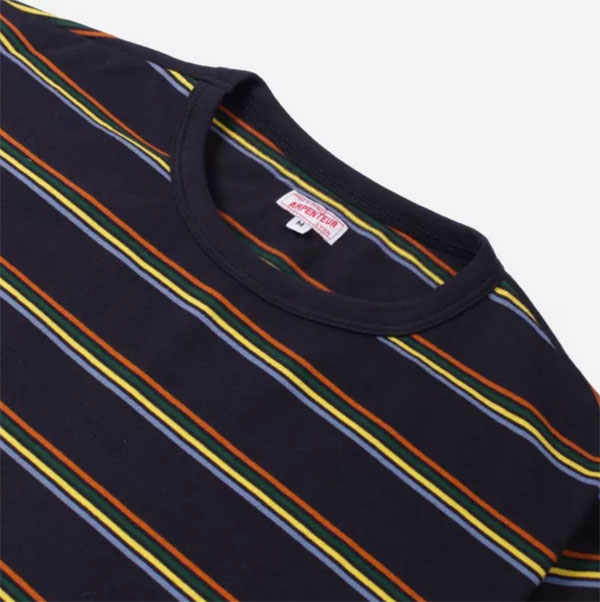 Talking of construction, this is a 'jersey' t-shirt, which is cotton, but a little thicker than your average 'T'. So ideal for when it's warm, but not 'really' warm if you know what I mean.
Take your pick from the designs shown here, with the Arpenteur Match jersey stripe t-shirts available in various sizes at Hip right now. £85 is the price.
Find out more at the Hip Store website
Note that there are a couple of extra stripe options at End Clothing too.