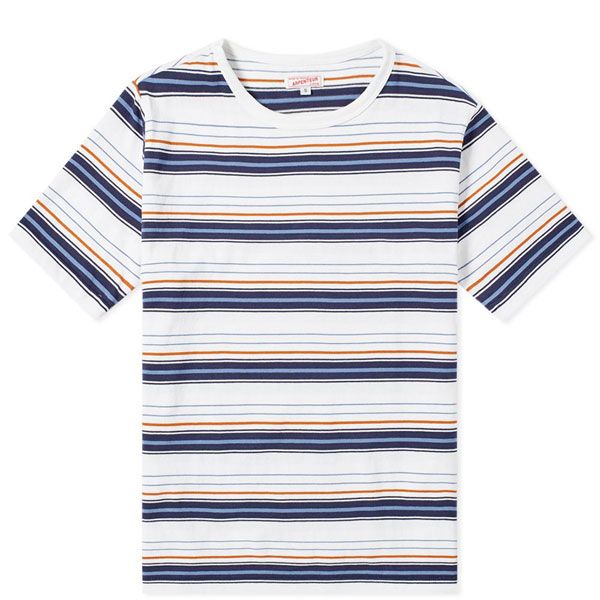 Another warmer weather option in the form of these Arpenteur Match jersey stripe t-shirts, which have just landed in the sale.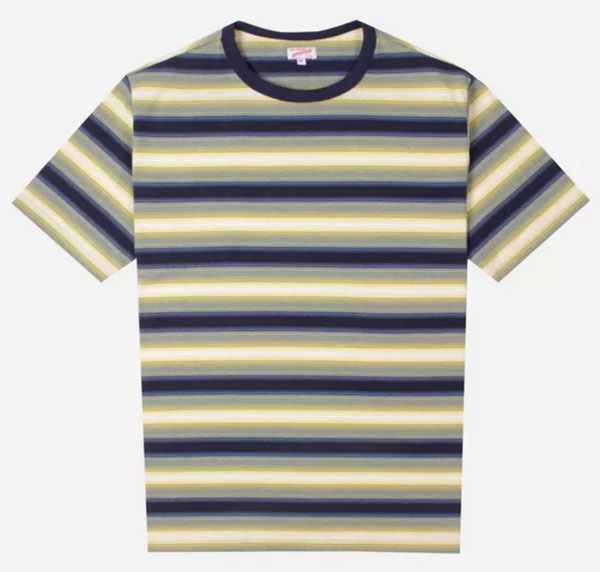 Warm-weather-friendly and well made. That's a winning combination. Arpenteur is a label out of France known for the quality of its clobber. This isn't the cheapest striped t-shirt on the shelves, but it is one of the better-made ones and when the sales come around, the price gets a little more appealing.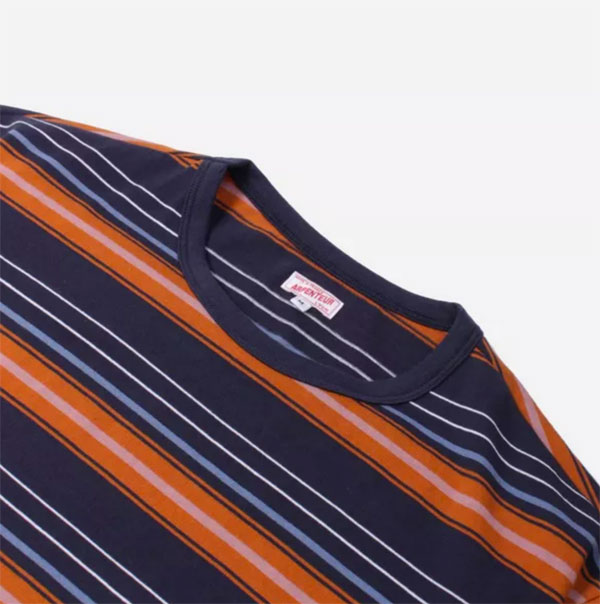 There's a touch of the vintage about these t-shirts too. From the label to the stripe design and the construction, this is something of a heritage look and a timeless piece of clothing to see you through the summer and well beyond. T-shirts are an all-year-round thing, not just for the couple of weeks when the temperatures jump up.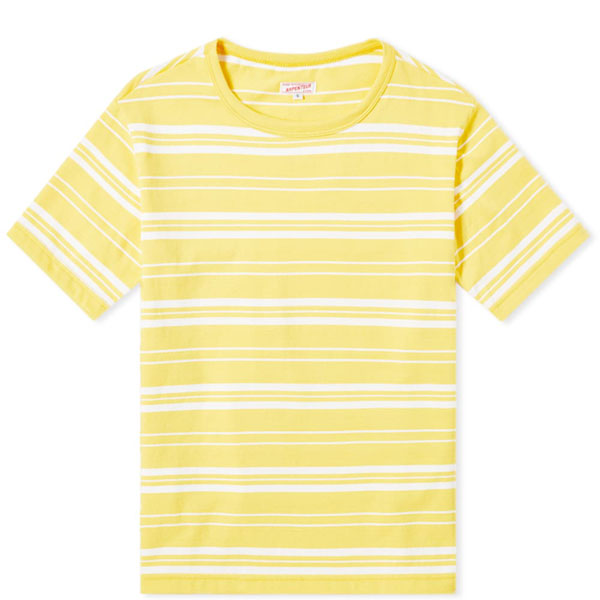 Talking of the construction, this is a 'jersey' t-shirt, which is cotton, but a little thicker than your average 'T'. So great for warm weather, but when it's really hot, maybe something thinner is more in order. But considering 'warm' is more likely than 'hot', they are well worth picking up for the long haul.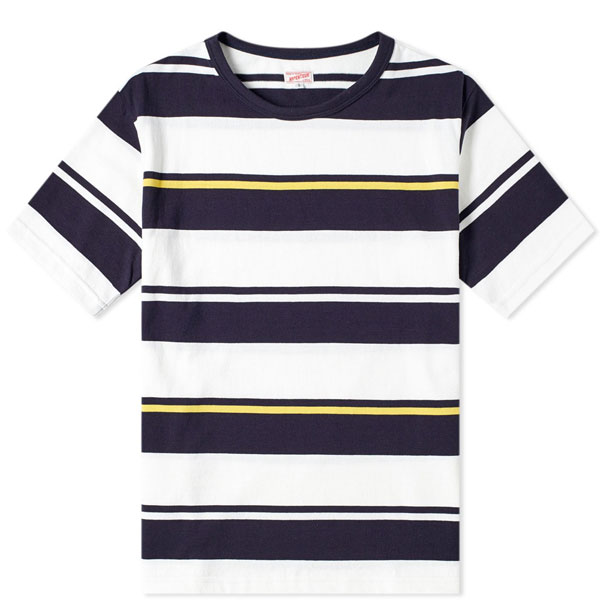 Take your pick from the designs shown here, with the Arpenteur Match jersey stripe t-shirts available in various sizes right now in the sales. £85 was the price until recently, but you can now get the ones shown here for £55 if you act quickly.