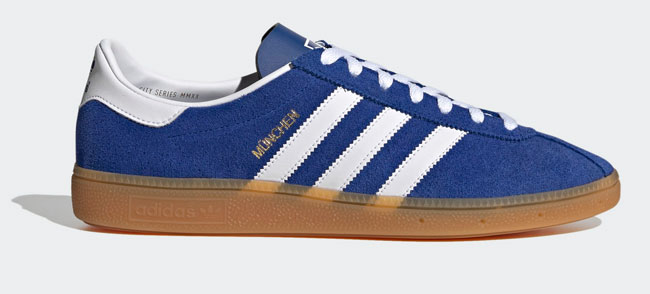 Note that I independently selected any featured products in this article. However, if you buy from one of my links it may be an affiliate and I may earn a small commission.
I suspect these will be in short supply, so don't hang about if you want a pair of these Adidas Munchen City Series trainers.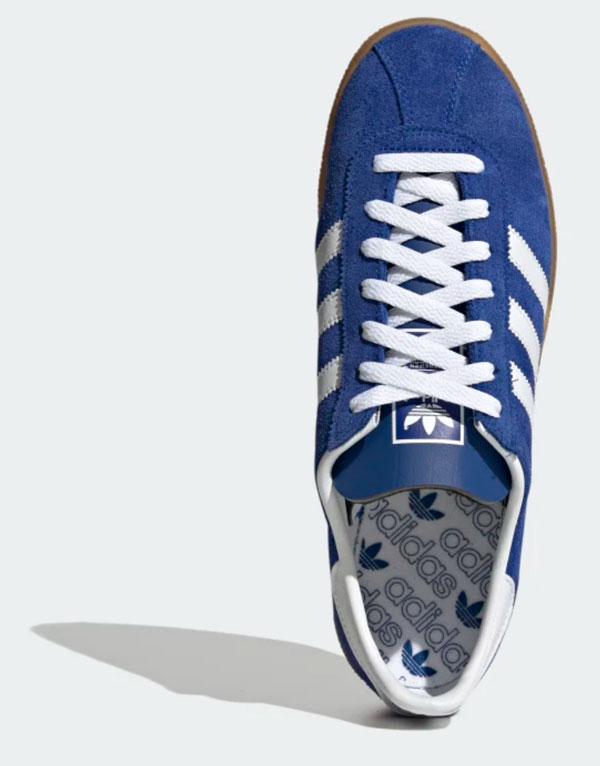 Updated: These are now available in all sizes at the Size? website if you are quick.
How short? I don't honestly know. Allocations seem random, to say the least when it comes to Adidas reissues. I thought the Adidas Japan would be ridiculously hard to pick up, but they still seem available in some sizes now. Other reissues have sold out pretty much within seconds in popular sizes. It really is impossible to tell.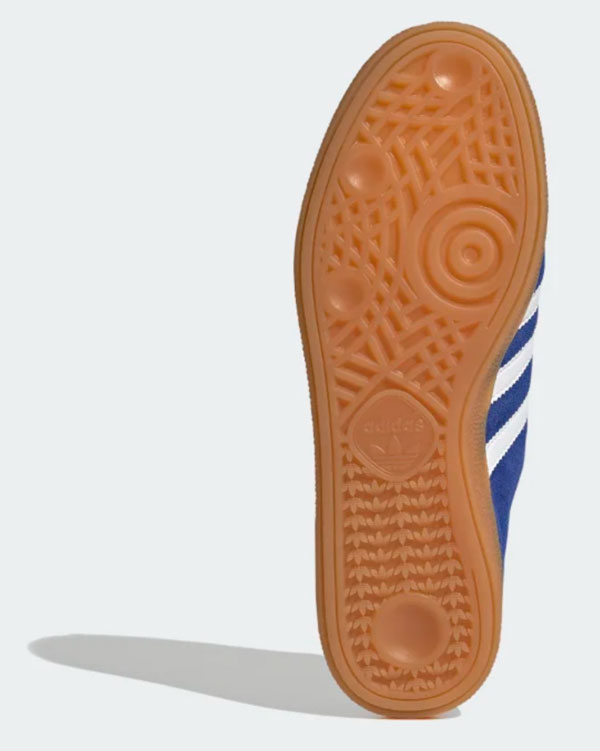 The best advice, if you are desperate for a pair, is to presume they will be hard to find and do your best to secure them. Don't expect these still to be around the morning after the nighttime launch.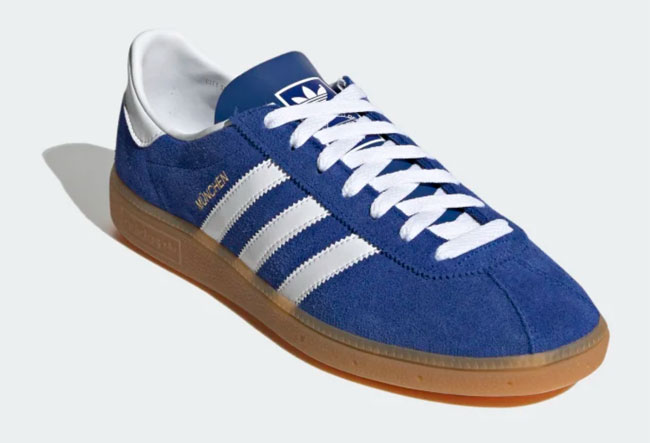 Why would you want them? Well, two reasons. First off, this is a good-looking, no-nonsense piece of sports footwear. When done well, Adidas do it this kind of thing really well and of course, have been doing it for decades.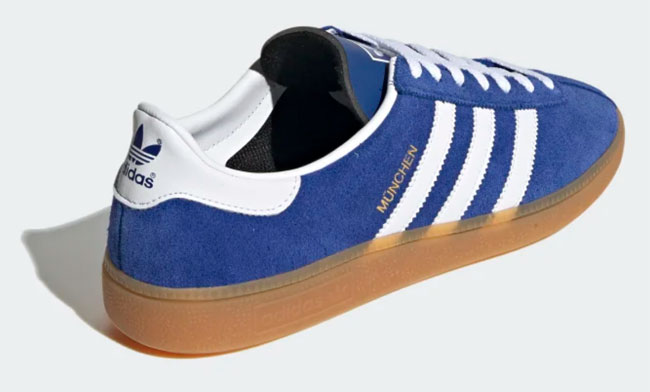 Secondly, this is a rare shoe. This take on the Munchen is a one-to-one reissue of a Japanese-produced 1980s design from the archive. It's unlikely to be back again anytime soon, so if you are a collector, you'll no doubt want these in your collection.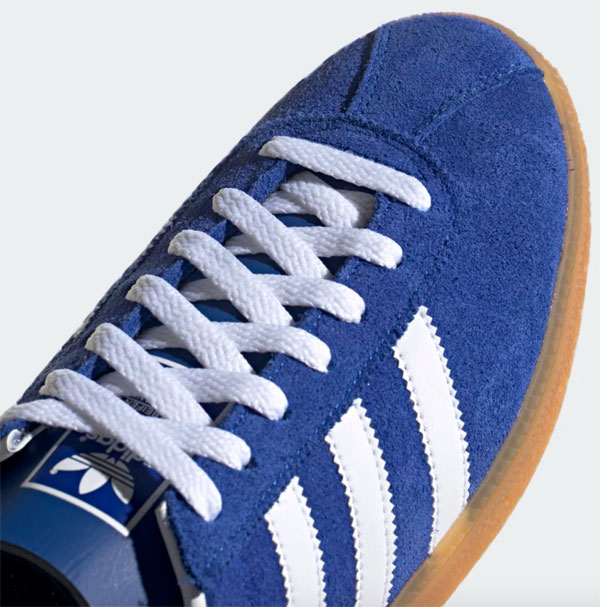 It's pretty much typical of a City Series shoe, with a couple of touches that make it an individual. With this one, you are looking at a royal blue colour for the suede, matched up with white detailing. There's also a rubber outsole and the Munchen branding on the side in gold.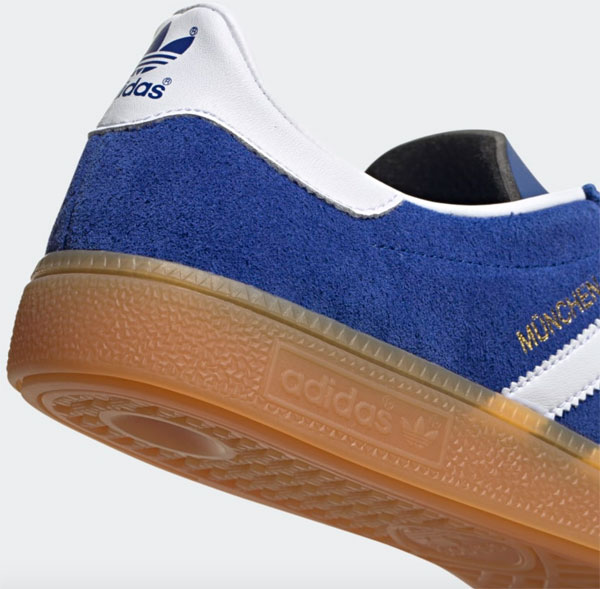 As I said, I expect the Adidas Munchen City Series trainers to be in short supply, so make sure you stay up tonight if you want a pair. That's right, this design launches tonight at 11 pm officially, although there's a chance one or two retailers might push it to 10 pm. Just keep an eye on the usual sites and expect to pay something like £84.95.
Those retailers are likely to be End Clothing, Hip Store, Size? or the official Adidas website.
Love His Knibs? If you enjoy what you read and want to support the site, you can always Buy Me A Coffee.