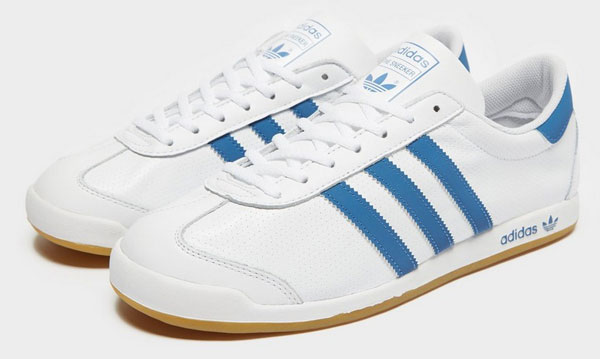 Note that I independently selected any featured products in this article. However, if you buy from one of my links it may be an affiliate and I may earn a small commission.
Only just back on the shelves, but the 1970s Adidas The Sneeker trainers are now in the sale.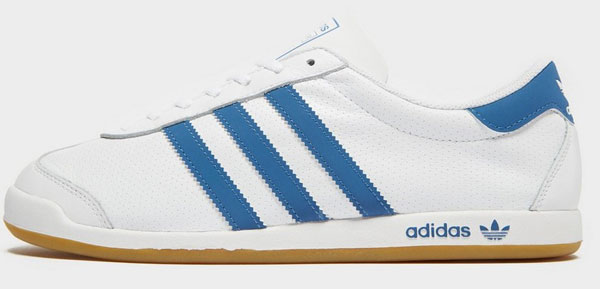 In the sale in pretty much every size too. Which is impressive considering this exclusive reissue only landed weeks ago and hasn't been available for some years. It is well worth picking up.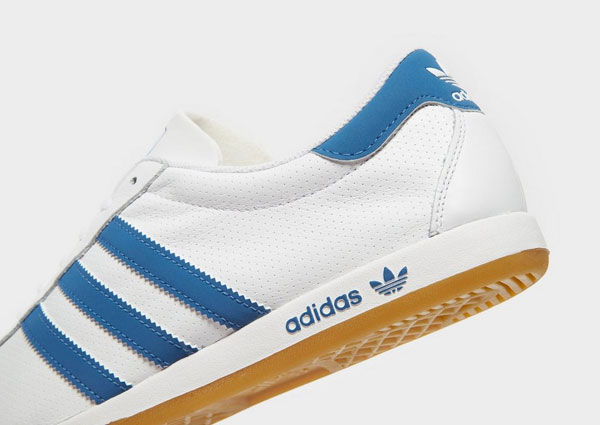 This is a 1970s shoe as you might have guessed, but it has been available since those days. However, it hasn't been around to buy since 2010 as far as I can see, which is why the return was such a big deal a few weeks back. Saying that it sneaked out at just one retailer and with very little fanfare, which is perhaps why there is plenty of stock still around and why it has slipped into the sales. A lack of shops being open on the high street might well have contributed too.
The shoe was something of an all-round trainer when it landed back in 1979 (and still is, to be honest) and one without any sort of obvious gimmick. That fairly straightforward design is perhaps the main reason why the shoe still looks the business today. Retro, but very wearable.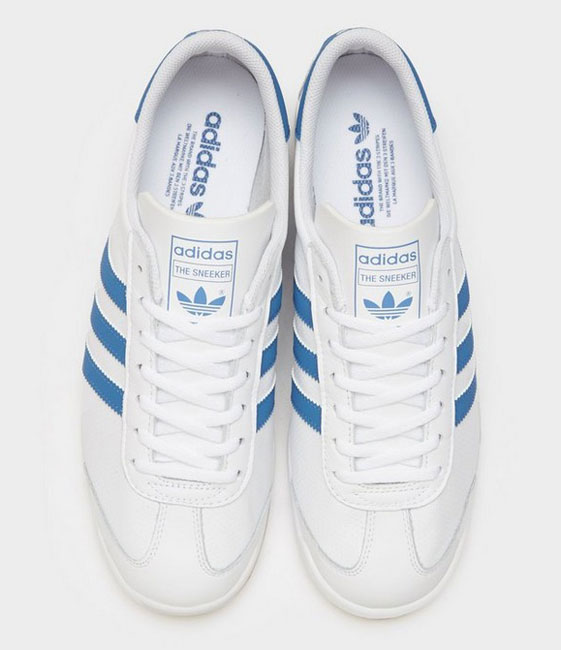 There are two versions available, a grey one, which, to be honest, isn't all that. But there's also this rather wonderful white one with the blue detailing. That's the shoe to have.
Whatever colour you go for, the design is faithful to the 1970s shoe, albeit with some added perforations for the time of year. A leather and synthetic upper, a grippy outsole and the branding on the tongue and on the heel. That pretty much covers it.
Originally £75, you can grab a pair of the 1970s Adidas The Sneeker trainers for £55 if you move now. A good deal.
Find out more at the JD Sports website
Update: You can also get them at Scotts for £52.
Love His Knibs? If you enjoy what you read and want to support the site, you can always Buy Me A Coffee.