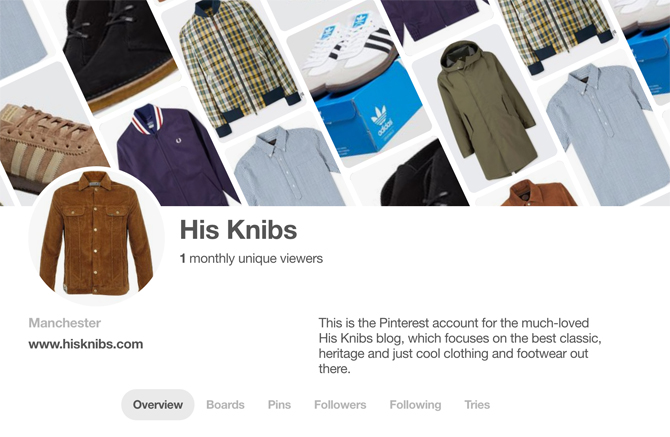 When I mentioned I was going to update the His Knibs site, one of the requests was to set up Pinterest for it. So I have just done that very thing.
Note that I independently selected any featured products in this article. However, if you buy from one of my links it may be an affiliate and I may earn a small commission.
So if you have a Pinterest account or use it at all, please make a note of where His Knibs is, which is right here. Or if you want to just follow by name, it is hisknibsblog.
I will be posting all the finds from the site on there and probably a variety of other images too, both clothes based and classic style shots. It's a good place for that kind of thing. Anyway, I'll see you there if you use it – or any of the other social networks. You will find links to all of them elsewhere on this page.
Love His Knibs? If you enjoy what you read and want to support the site, you can always Buy Me A Coffee.