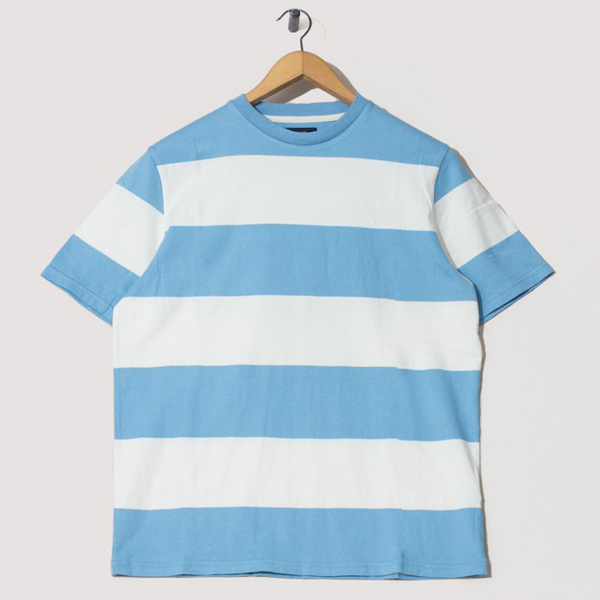 Bit rich at full price, but the Beams Plus bold stripe t-shirts are more affordable in the Peggs & Son Sale.
Note that I independently selected any featured products in this article. However, if you buy from one of my links it may be an affiliate and I may earn a small commission.
Three colours, all with a nod to the past and very much in the mid-20th Americana mould that Beams Plus thrives in.
Those colours are a blue, an orange and a green, each one with contrasting white stripes. The t-shirts are made of 100% cotton and have a straight hem, a crew neck collar and what is described as a 'trim' fit.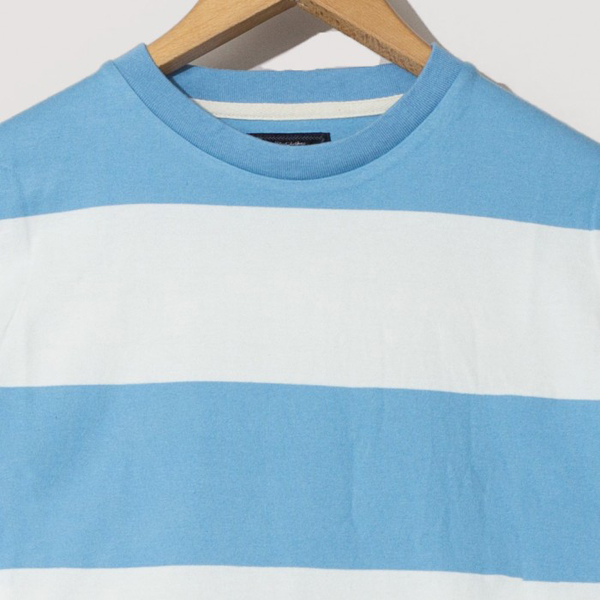 Personally the latter is just fine with me, as I do prefer t-shirts being slimmer fitting. But if you are only just in a certain size, it might be worth sizing up. See the measurements on the retailer's site and make your own mind up.
Once £79, these are now down to £49. Ok, still not what I would consider 'cheap', but Beams clobber is always really good quality and built to last. Of course, it's the kind of design that will earn its keep in the current weather too.
Find out more at the Peggs & Son website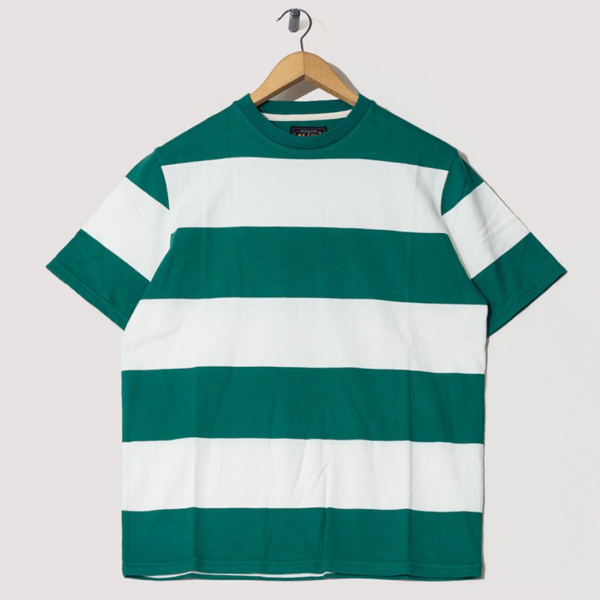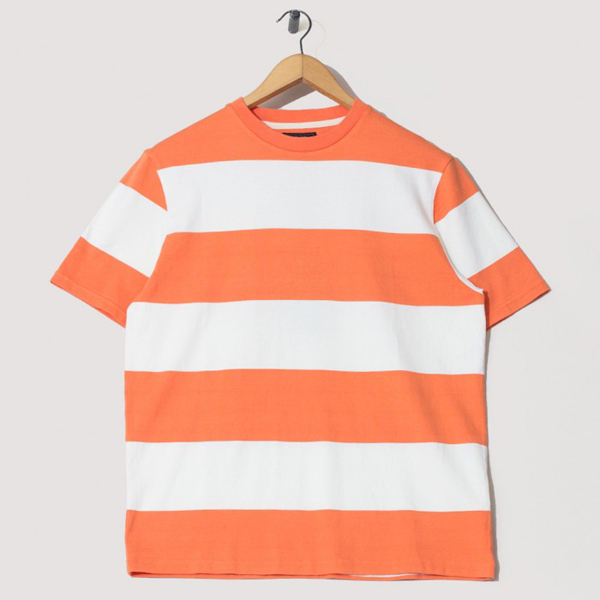 Love His Knibs? If you enjoy what you read and want to support the site, you can always Buy Me A Coffee.