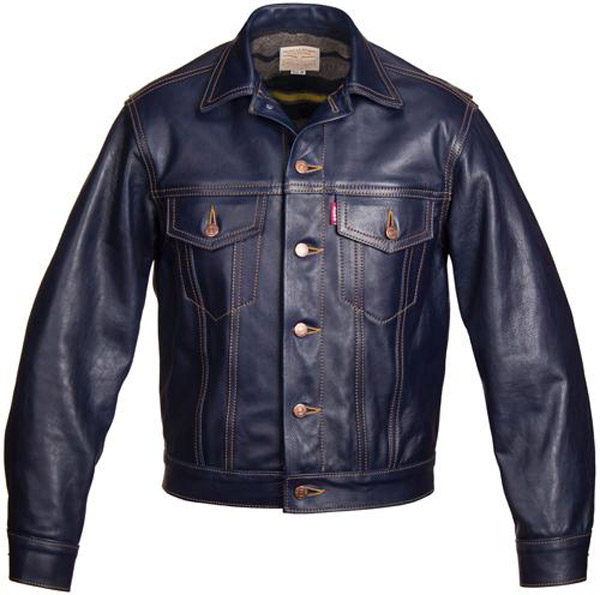 No, this isn't a Levi's jacket. But it is an Aero 1960s-style Type III leather jacket.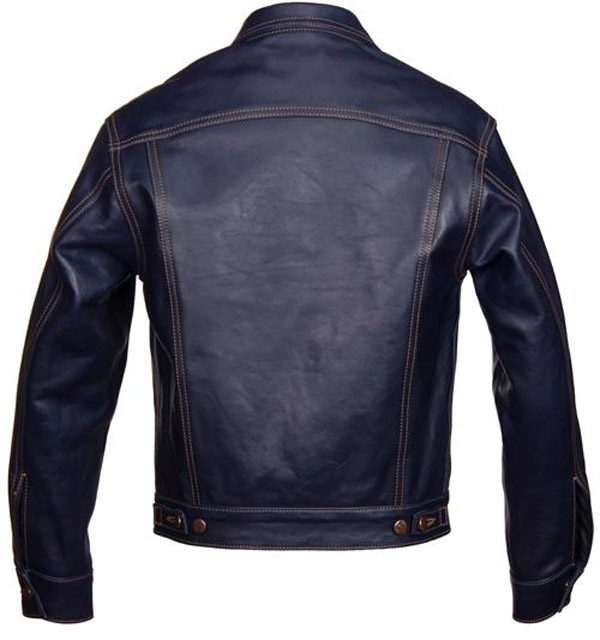 That's not a criticism by the way. Aero do some amazing clothing with an eye for period detail that's up there with anyone. Levi's actually did as jacket like this a few years back, which I suspect wasn't quite as substantial as this one.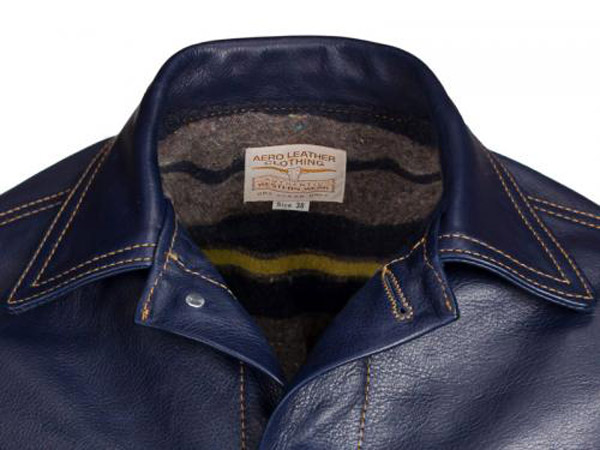 That's because this Type III is made from a vegetable tanned Vicenza Horsehide. It's quite a tough leather and will need some breaking in. Bit it's also one of those leathers that looks better with age and as such, is very much an investment piece.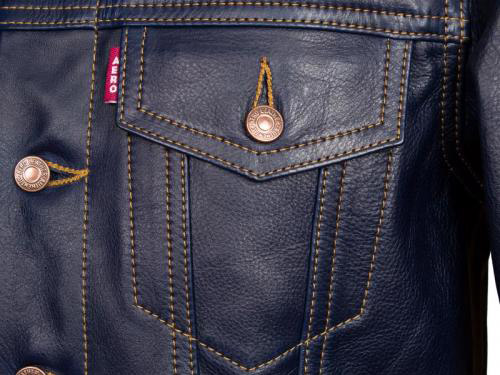 All the details you would expect, plus some you might not. So a choice of stud or button fastening, two button chest pockets, contrast stitching, waist adjusters and button cuffs for example/ But that's not quite all.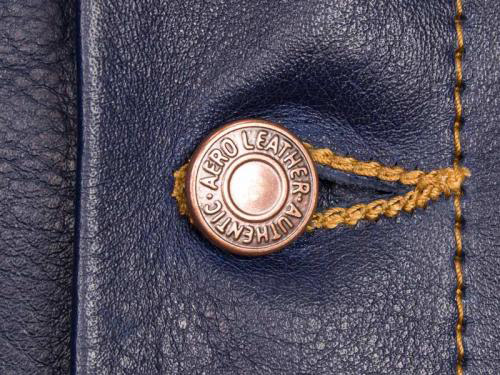 This jacket is also designed to deal with the elements, adding in a genuine Troy Mills blanket lining to keep you nice and warm. Especially when coupled with the leather.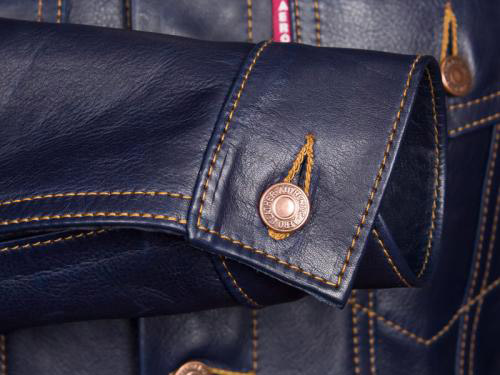 There are nine colour variations for the leather, with this one obviously being the navy blue. Whatever you go for, you are looking at something like £800 to get one.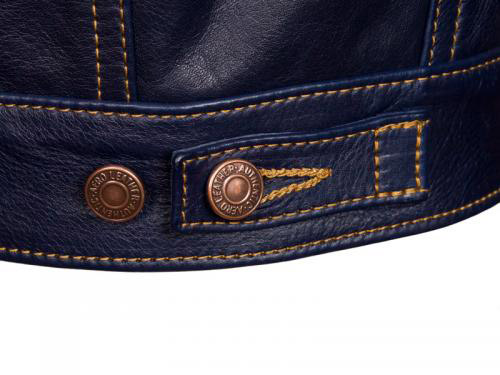 As I said, not cheap and very much an investment piece that will be with you for many, many years. Just as long as you stay the same size and don't lose it.
Find out more at the Aero Leather Clothing website