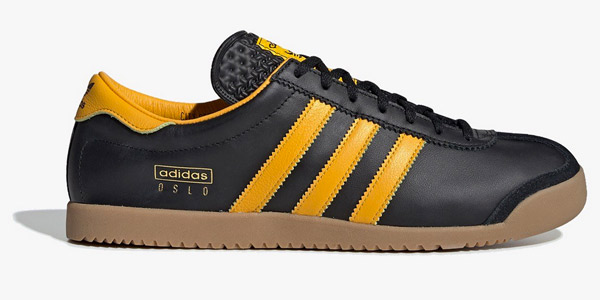 Yes, another reissue from this much-loved series. The Adidas Oslo City Series trainers land this week and are sure to be in short supply.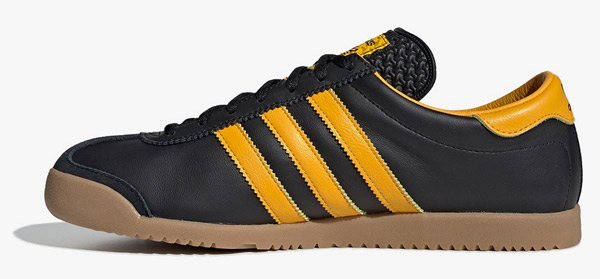 Not that the shoes are exclusive to one retailer. You should be able to get these from a number of Adidas outlets, which I'll list later. But the stock level is likely to be limited at each one and as such, you really need to get in early if you want yo guarantee a pair to land on your doorstep.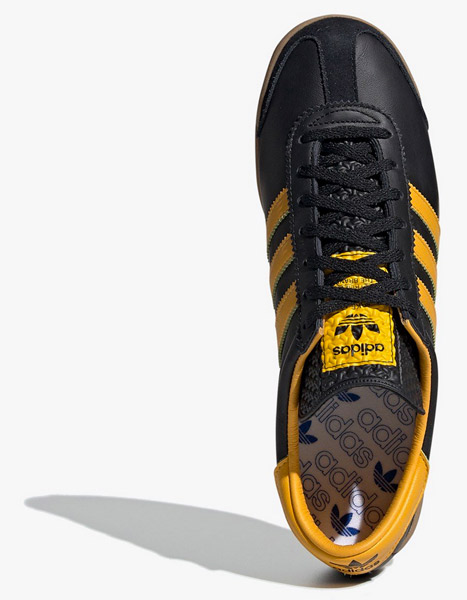 As for the shoe itself, this is one of the most popular of all the City Series shoes and as such, the OG reissue here is likely to be hugely popular.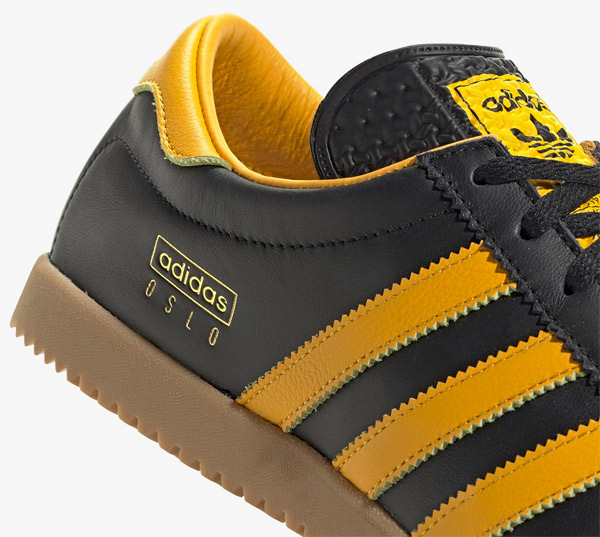 You probably know that the European City Series was a range of shoes released through the 1970s into the early 1980s, with, as the name suggests, designs representing key cities throughout Europe. 24 in total, each with its own unique colourway.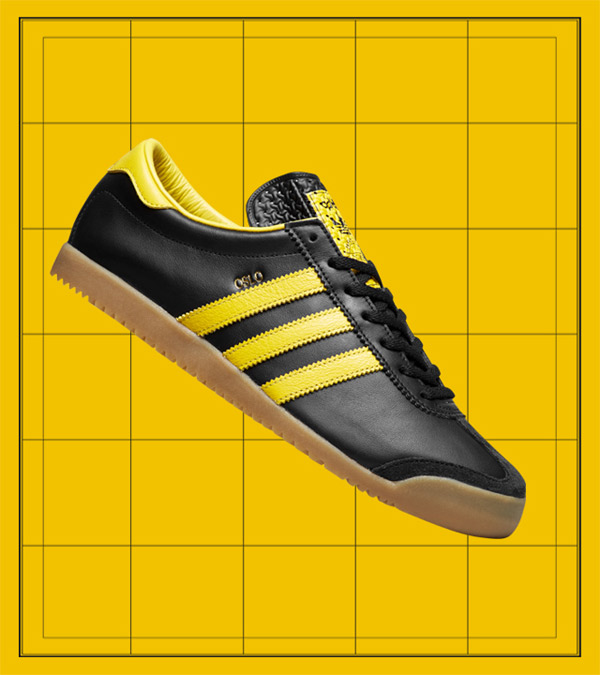 The Adidas Oslo City Series trainers are black and yellow shoes and described as a 'like-for-like' reissue, although the collectors might well find thew odd detail changed from past versions if you look closely enough.
What is does have is a leather upper, serrated leather 3-Stripes to the side, a bright yellow heel tab, a classic gum rubber outsole and a ridged tongue. See for yourself with the pictures here.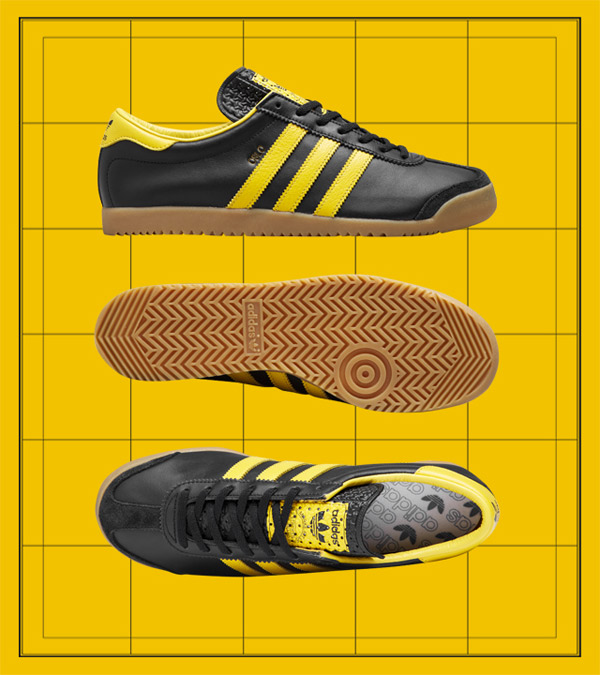 All sizes are now available at the Hip Store website, priced at £85.