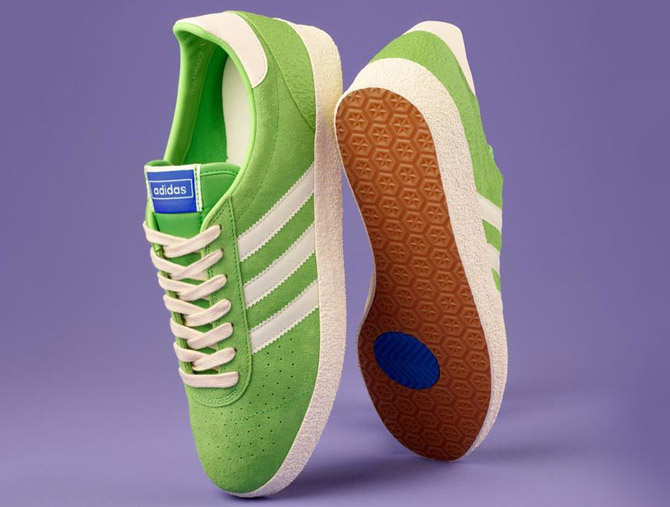 The new range of Spezial trainers is starting to take shape, with the 1970s Adidas Munchen Super currently the standout reissue.
Of course, you probably know all about the Spezial range, which is a curated range of clothing and footwear courtesy of Gary Aspden. Some are straight remakes of classic styles, others are shoes inspired by the Adidas archive. But all tend to be interesting.
None more so than the Adidas Munchen Super. The Munchen Super dates back to 1972, a rare shoe that was made for the German Olympic team. But this colour is new to it. Saying that, the green is another archive colour, one that was found by Gary Aspden on an extremely rare 1980s Gazelle. They definitely work well together.
The full range is still taking shape and is probably a range I will revisit over the coming days. Anyway, it goes by the name of 'Acid Winter' and will land in selected stores on 7th September. If you want a pair or the Adidas Munchen Super, End Clothing is usually a good place to look first.