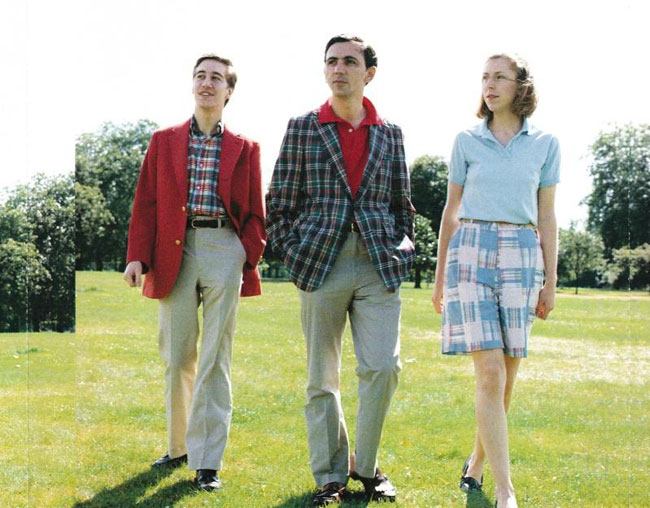 Dexy's go Ivy League. Jimmy Frost Mellor looks at the Ivy League clothing worn on the cover of Dexy's Midnight Runners' Don't Stand Me Down album.
Note that I independently selected any featured products in this article. However, if you buy from one of my links it may be an affiliate and I may earn a small commission.
'To see anything you first have to have the eye' – Patrick Nahman, early mentor and an Ivy Shop customer since 1970.
Dexy's Midnight Runners' Don't Stand me Down Album of September 1985 stood out. Not just musically, but also stylistically. What was Kevin up to?
The story is well known now thanks to Paul Gorman's essential book The Look of 2001. Kevin Rowland was revisiting a look that had stayed with him since his days as a customer at John Simons' Squire Shop in Soho in 1969. It wasn't 'Preppy', he'd dug back far deeper than that to the look that he had known back in the late 1960s. It was ivy league – a purist American look which had long been a staple of stylish Londoners.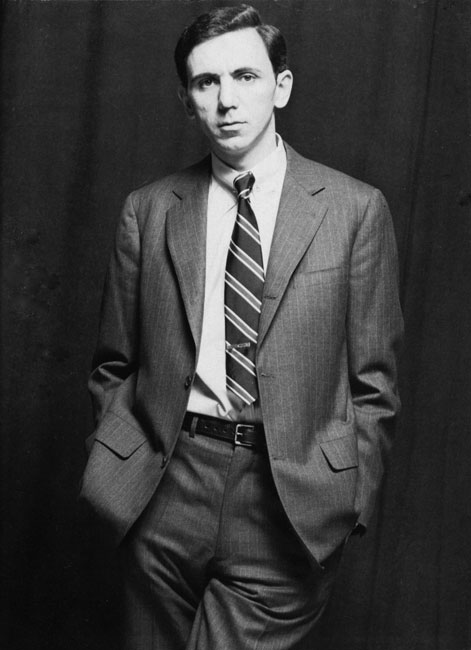 It was my privilege to meet Kevin at one of Hunky Dory, Brick Lane's, legendary 'Big Table' dinners and start to talk to him about the style of Don't Stand Me Down. Later I was to continue our acquaintance and to dig a bit deeper. To my absolute pleasure Kevin was more than forthcoming with information about his style on this LP sleeve and the style of Dexy's at this point in their ever evolving progress.
Kevin wears Brooks Brothers from head to (almost) toe. The natural shouldered Madras jacket and ivy cut chinos, high rise with minimal 'break', with a watch pocket on the left hand side, along with a red 'Golden Fleece' Polo shirt. But the shoes had me stumped…
I guessed that they were Cole Hann Fringe and Buckle loafers in English Tan from The Ivy Shop, Richmond, where I knew he had been a customer at this time.
Kevin very gently corrected me.
They were all I had said but were from Paul Stuart back in the day, just down Madison Avenue from Brooks in NYC. And as Cole Haan used to manufacture for Paul Stuart, we were both right in the end!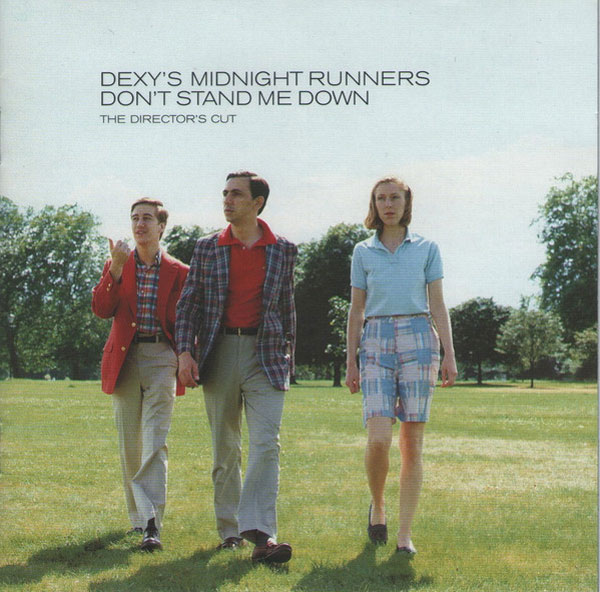 Don't Stand Me Down is a tour de force of ivy league styling in England. Sadly Cole Haan no longer produce Kevin's loafers and so the fact that the style of them is preserved for us all on this LP sleeve is all the sweeter. The lower cut of them and the quality of their detailing really make them stand out.
A connoisseur's choice.
I'd say Mr. Rowland had 'The Eye'.
Jimmy Frost Mellor
Don't Stand Me Down by Dexy's Midnight Runners is a great album and available to buy on CD and vinyl here.
If you want to know about ivy league clothing, I would recommend The Ivy Look as a first book purchase, along with the amazing Take Ivy by Teruyoshi Hayashida.
Love His Knibs? If you enjoy what you read and want to support the site, you can always Buy Me A Coffee.